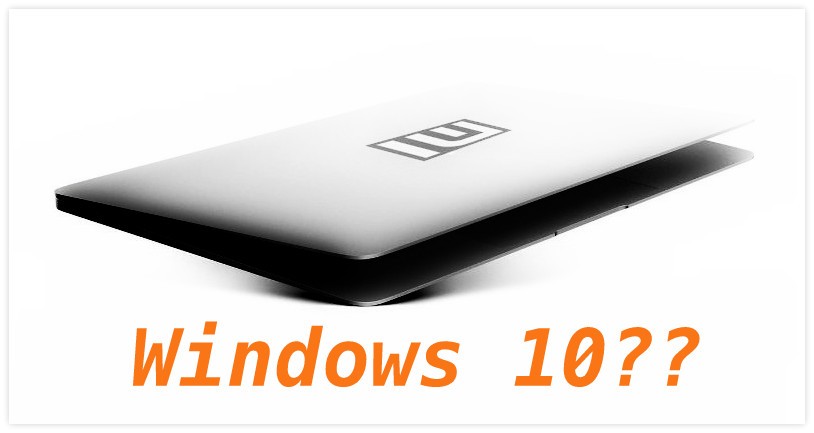 Short Bytes: In a short period of time, Xiaomi has established itself as a major player in the global smartphone market. Stepping up its game, the company is all set to launch its first range of laptops. However, defying the previous reports hinting at the possibility of a custom Linux operating system, the recent rumors claim that Xiaomi's laptop will be running Windows 10 and Xiaomi's MIUI OS.
X
ioami is one of the largest smartphone makers in China. After selling millions of devices in other growing markets, the company is looking to expand its business by diving into the PC market. These
rumors o

f a Xiaomi laptop
have been surfacing for quite some time in Chinese media.
If the latest round of rumors are to be believed, Xiaomi is all set to launch a notebook with dual-booting capability. If you were excited about the news of a new custom desktop Linux operating system, here's a bad news. According to the new information coming from one of China's biggest online news portals DigiTimes, the upcoming laptop will feature dual-boot capability with Microsoft's Windows 10 and Xiaomi's MIUI OS.
The news portal writes —
"Xiaomi Technology will launch a notebook with a 12.9-inch display and a dual-operating system (OS) design using Windows 10 and MIUI".
For those who don't know, MIUI is Xiaomi's custom Android fork. About Windows 10, I guess we don't need to tell you much.
The laptop will adopt a 2-in-1 hybrid design and could be converted from a notebook to a tablet. The report also suggests that the launch date will fall somewhere in upcoming April.
But, what happened to Xiaomi's "Linux Laptop"?
The earlier reports only suggested that Xiaomi will bring a 2-in-1 laptop with a "custom Linux operating system". But, the reports never hinted at the possibility of Android fork MUIU being a potential operating system. Nevermind, Android is Linux after all.
This could be a result of Microsoft's expansion strategy that is all set to get fiercer with Windows 10 becoming a recommended update in the upcoming months. Under the leadership of CEO Satya Nadella, Microsoft is continuously expanding its horizons and poaching new business customers.
In another similar development, the media reports suggest that Xiaomi's biggest competitor Huawei is also set to launch a 2-in-1 Windows 10 laptop in China in April.
It'll be interesting to see how Xiaomi implements the dual-boot model in the upcoming laptops and competes with the market leaders.
Also read: Redmi 3 Is Xiaomi's $100 Copy Of iPhone With A Monster Battery