If you have already rooted or tried custom ROMs on your Xiaomi device, great! But if you thought doing so would cause problems, then here is a piece of good news for you.
Unlocking bootloader of your Xiaomi or Redmi device does not void the warranty, the smartphone manufacturer said in a tweet.
Xiaomi has always kept it clear that unlocking the bootloader via the Mi Unlock tool does not affect the device's warranty. However, Mi users got scared when Redmi India's Twitter support stated otherwise in a tweet. Later, a few YouTube videos also popped up, saying the same and further adding fuel to the Mi users' fear.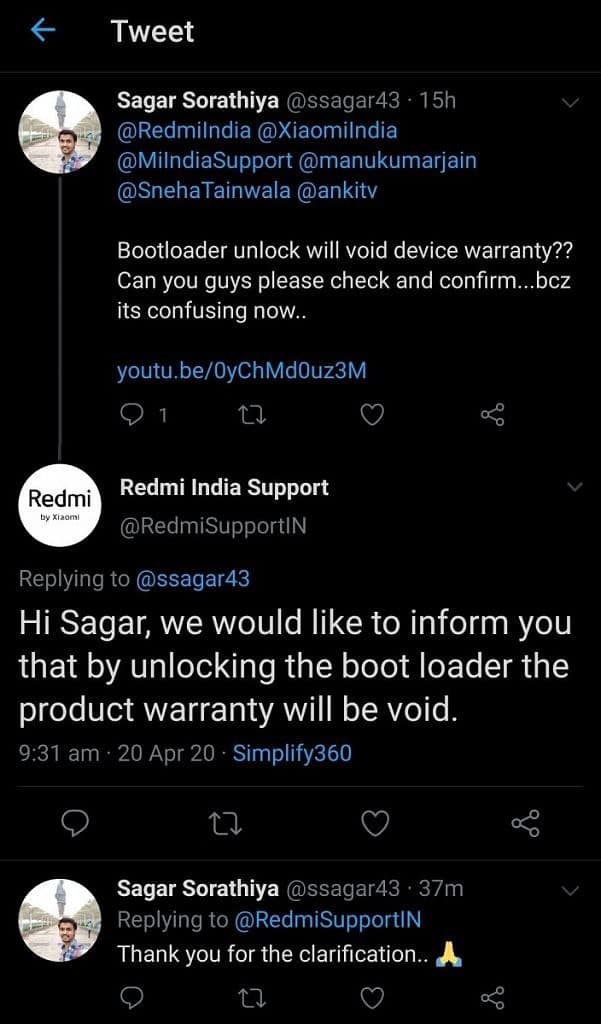 Now, Xiaomi has confirmed (via XDA) that unlocking the bootloader will not affect the warranty of the device as long as the device is not bricked or crashed due to rooting or installing a 3rd-party ROM.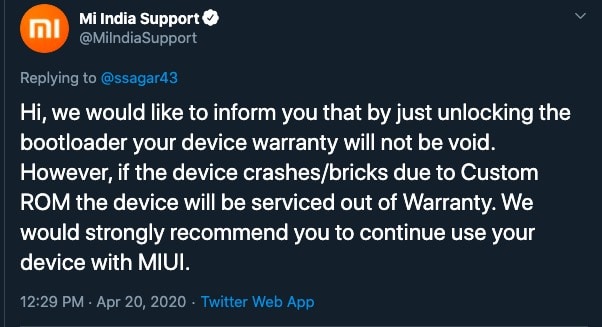 The process of installing a custom ROM on a Xiaomi device, or any Android device for that matter, comes with its share of problems. If not done right, it can lead to a software crash, bricking of the device, or, worse, damage the motherboard components. Therefore, not just Xiaomi, but all manufacturers keep this clause when they allow users to unlock the bootloader.
If it's a software crash where you can't get past the recovery mode, Xiaomi will charge a nominal fee (close to Rs 150) and revert the device to its original state. This applies to all the Xiaomi sub-branches, including Redmi and Poco.