Chinese smartphone manufacturer, Xiaomi is ruling the budget market lineup and breaking records in India. However, people have been paying a tiny price for the ridiculously value-for-money phones.
To be more specific, Xiaomi is known to showcase ads inside its native apps. And currently, it appears that the company is adding more apps, including Settings, to deliver sponsored advertisements.
Replying to Xiaomi user, who pointed out ads on their device settings, Xaiomi tweeted —
We would like to inform you that the ads are placed in a manner to avoid any conflict with the actual functioning of the app. However, we will take your feedback into consideration and will always strive to give our customers the best user experience.

— Mi India Support (@MiIndiaSupport) September 17, 2018
Many Xiaomi users seem to be disappointed by the company's move. A Reddit user called it "a cheap move" while other suggested to "flash custom ROM" instead of dwell over ads.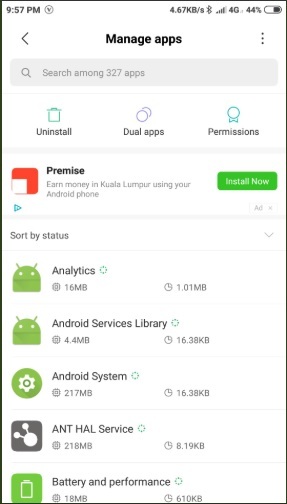 Xaiomi main USP has always been its price. Some of its phones even go below $100 while simultaneously giving astonishing features such as face unlock. I am not surprised that the company is using ads as one of its significant strategies for making a profit.
However, Xiaomi will have to adhere to its word "ads are placed in a manner to avoid conflict with the actual functioning." While one user tweet displays ads on the home screen, a Reddit user stated that he wasn't able to stop ads from appearing, even after turning them off.
How to turn of Xiaomi settings ads?
Giving Xiaomi the benefit of the doubt, let's see how we can actually turn off ads in Xiaomi devices –
Go to your Xiaomi device settings
Scroll down and tap on to Additional Settings
Go to Privacy ⇒ Ad services
Disable the 'personalised ad recommendations' option.
As for specific apps like File Manager, go to its Settings ⇒ Tap About ⇒ Turn off Recommendations.