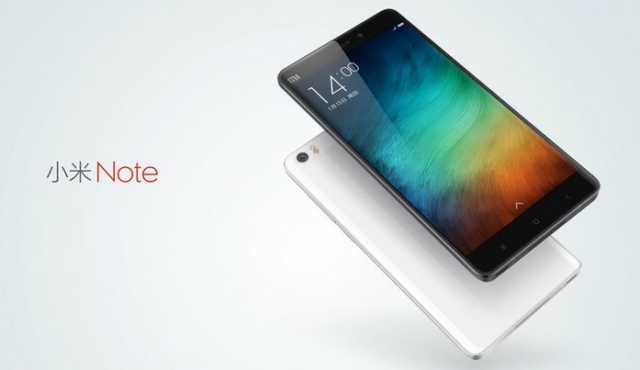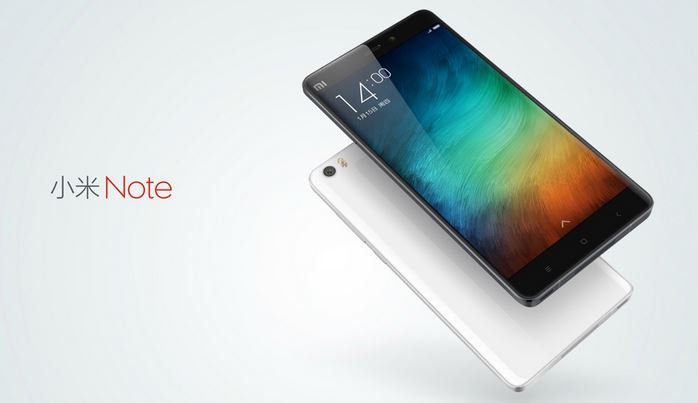 Last month Xiaomi became world's most valuable startup surpassing Uber and its escalating growth is posing a threat to all established smartphone companies. Xiaomi has spread its wings in the lower segment of Android phones and now it aims to challenge Apple's iPhone 6 Plus with its very own 5.7 inch Mi Note.
Today in Beijing, Xiaomi CEO and co-founder Lei Jun launched the Xiaomi Mi Note and its elder brother Mi Note Pro. Both products are being considered a response to Apple's iPhone 6 Plus and this is fortified by the references made by the company CEO at the launch event today where he compared two phones on many levels. He emphasized upon the fact that Xiaomi Mi Note is 6.96mm thick, weighs just 162g and is thus lighter and slimmer than Apple iPhone 6 Plus.
Our CEO, Lei Jun just introduced the Mi smart module. #MiLaunch115 pic.twitter.com/bZhWW78CbM

— Mi India (@MiIndiaOfficial) 15 января 2015
Lei Jun didn't forget to point out the fact that in spite of being lighter and thinner, Xiaomi Mi Note houses a larger screen.
One notable feature of the device is its impressive glass. Most of the body is covered in Gorilla Glass 3 on both front and back. The glass is curved on edges and it isn't some Samsung experiment, instead its blends with phone's design.
The Xiaomi Mi Note comes with a 5.7 inch screen, a Snapdragon 801 2.5 GHz processor coupled with 3GB RAM. The Mi Note Pro has a more powerful 64-bit, 8-core Snapdragon 810 processor bundled with 4GB RAM.
The Mi Note packs a 3,000 mAh made by LG. Xiaomi also says that support LTE-CAT will give users ultra-fast fast 450Mbps download speeds.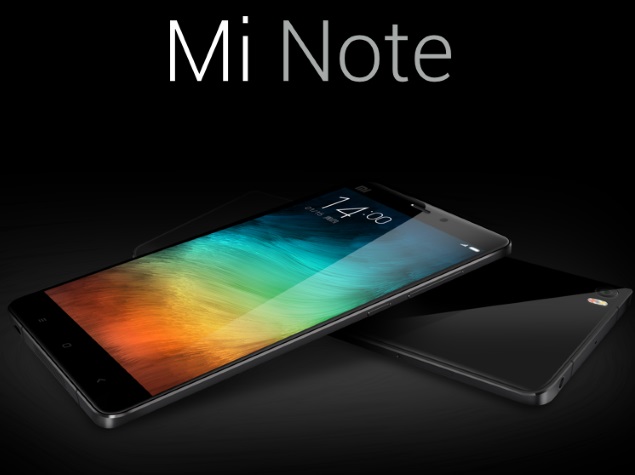 Mi Note's 16GB version costs 2,299 CNY (around $370) and the 64GB model is 2,799 (circa $450). Mi Note Pro's 64GB version costs 3,299 CNY ($535).
Specifications of Xiaomi Mi Note:
5.7 inch screen
Gorilla Glass three (front and back)
6.95mm thick
161g heavy
Rear camera 13MP
Snapdragon 801 2.5 GHz processor
3GB RAM
Available in 16GB and 64GB models
3,000 mAh battery
CEO Lei Jun also addressed the common notion in the media that Xiaomi is weak on the patent front. He said that his company has filed 2,318 patents last year and in ten years, Xiaomi will be the owner of tens of thousands of patents.
The company aims at becoming the world's biggest smartphone maker and the performance of Xiaomi Mi Note in the overseas market will be crucial.
The Xiaomi Mi Note will be available in China from 27th January. The launch date of the device in other parts of the world is yet not disclosed.
---