Xiaomi has been rumored to unveil its smartwatch for a while now, and we could not have been more interested. Finally, the company has announced one in the form of the Mi Watch at an event in China and the device shares its resemblance to Apple Watch, except the former has a cheaper price tag.
Xiaomi Mi Watch
The Xiaomi Mi Watch is reminiscent of the Apple Watch in its physical design. If you look at both smartwatches, you might not really be able to differentiate between the two.
Xiaomi Mi Watch Specs
The Xiaomi Mi Watch comes with a 1.78-inch AMOLED display, a screen resolution of 368 x 488 pixels. With a thickness of 12.28mm, the smartwatch has dimensions rated at 44.69 x 36.92mm.
The Mi Watch is powered by the Qualcomm 3100 wearable platform and runs MIUI for watch based on Google's WearOS.
The smartwatch comes with 1GB of RAM, 8GB of internal storage and up to 36 hours of battery life. It comes stacked with connectivity options such as GPS, Bluetooth, Wi-Fi, GLONASS, and NFC.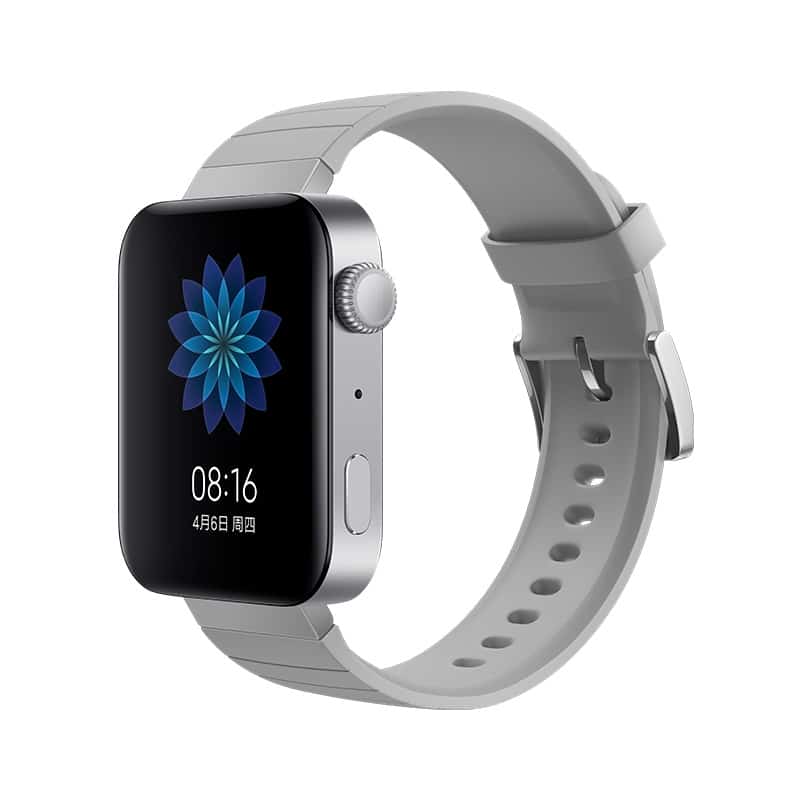 Xiaomi Mi Watch Features
Xiaomi's smartwatch comes with a slew of features a smartwatch ought to have. The smartwatch will help you keep track of sports activities such as running, walking, swimming, mountaineering, bicycling, and more — all with the help of the Firstbeat Motion algorithm.
It will monitor your sleep, your heart rate, and movements too. Other aspects such as body energy, insomnia, and high pressure can be calculated as well.
Additionally, the smartwatch comes equipped with a virtual assistant Xiao AI Classmate assistant, that supports an e-SIM, which is an added perk.
Xiaomi Mi Watch Price
The Xiaomi Mi Watch comes in two variants: the standard edition that is priced at CNY 1,299 (around Rs 13,200) and the premium edition that is priced at CNY 1,999 (around Rs 20,200.)
The standard edition comes with an aluminum alloy build and is available in silver and black color options, while the premium edition has a stainless steel build in a single black color.
This, of course, is way less (half the price to be precise) than the most recent Apple Watch Series 5 that starts at INR 40,000.
With an affordable price tag and impressive features, the Mi Watch has the power to take on the wearable market in India, much like the Xiaomi smartphones. However, the smartwatch is currently available in China and there is no word on when it will arrive in India or any other market.
We will keep you updated. So, stay tuned to this space.
Additionally, Xiaomi has unveiled the Mi CC9 Pro, which is the first smartphone with a 108MP rear camera sensor.