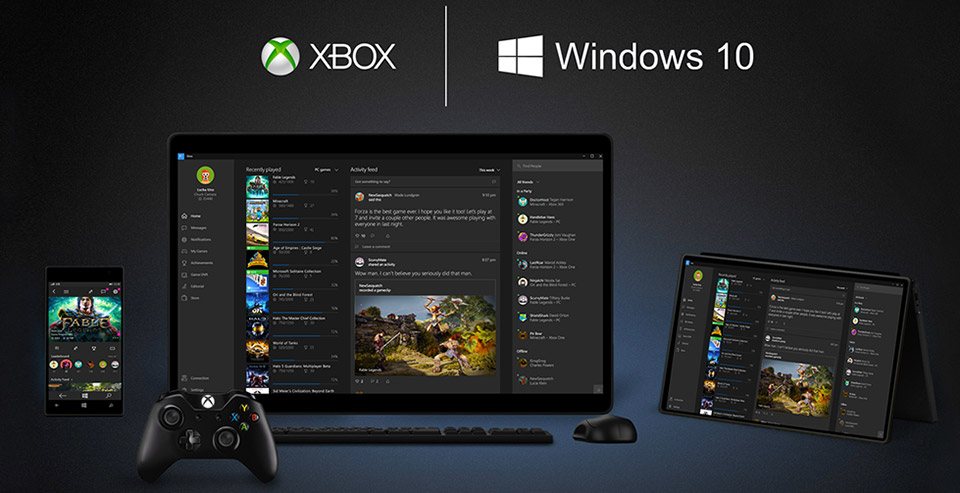 With Windows 10, Microsoft has been working to improve the user experience and performance of all the devices of Microsoft family. Xbox One is one of the most important parts of the Microsoft family. Microsoft recently announced the backward compatibility along with the game streaming capability to the Windows 10 devices from Xbox One. In another development, Microsoft has given some indications that it's planning to add full mouse and keyboard support to the Xbox One.
F
or hose who don't know, Xbox One already supports a USB mouse and keyboard, but not for playing the games. With this complete compatibility, the differentiating boundaries between the Xbox One and PC will disappear. Recently, in response to a tweet, Xbox head Phil Spencer confirmed that the complete mouse and keyboard support in Xbox One "aren't far away."
This news is bound to heat the PlayStation 4 and Xbox One's competition as a keyboard and mouse support will give an obvious advantage to Microsoft.
This keyboard and mouse compatibility will bring more options to the users. It should be noted that there are games that are incompatible with the Xbox due to game-pad limitations. So, warm up the gamer inside you, your gaming options are going to expand further.
Also Read: Game Boy Meets Google's Project Ara: Every Gamer's Dream Nintendo "Smart Boy"
This news comes in the wake of the Windows 10's July 29 release that is expected to be more gamer-friendly than ever. This will also bring features other than gaming to Xbox One.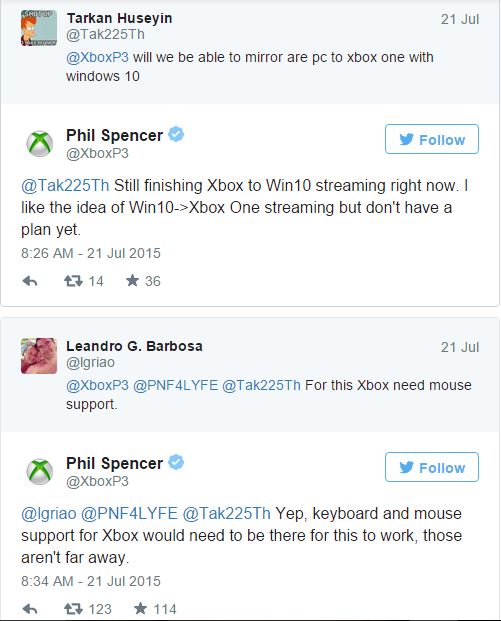 Apart from the confirmed streaming of Xbox One to Windows 10, the option of streaming Windows 10 to Xbox One remains uncertain. In another tweet, Xbox head said that it sounds like a good idea, but the company isn't working in this direction.
Currently, more information is unavailable, and we would have to wait for some official announcement from the Redmond team.
Did you like this news about Xbox One? Tell us in comments below.
For more updates and interesting stories from fossBytes, subscribe to our newsletter. [newsletter_signup_form id=1]