Wunderlist has served as one of the best to-do list apps for many years. It was acquired by Microsoft back in 2015 and now the company has decided to shut down Wunderlist due to its own venture named Microsoft To Do.
People have already started finding Wunderlist alternatives as soon as they got to know that the app is going to shut down. A lot of Wunderlist alternatives are available on the Google Play Store to choose from. However, finding the best to-do list app is a task in itself owing to the number of options available out there.
Most people are searching for an app that provides appropriate features in the free version or with no ads. So, here we have made a list of 7 best Wunderlist alternatives for Android to use for task management.
Best Wunderlist Alternatives: To-Do Apps for Android
Google Tasks
Microsoft To Do
Habitica
Todoist
ClevNote
Tasks
Zenkit To Do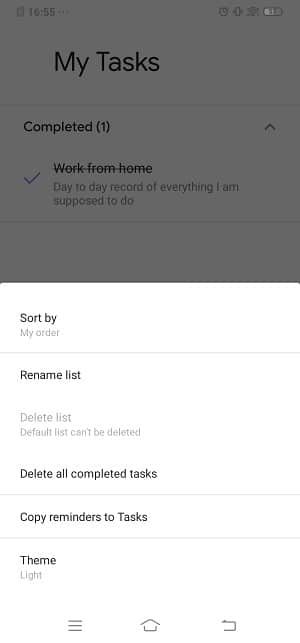 The Google Tasks app can be a good Wunderlist replacement. Users can create different tasks and subtasks on the app with proper descriptions. There is also an option to decide a due date for the completion of the main tasks and mark the subtasks as complete when they are done with time on this to do list app.
In Google Tasks, you can create as many lists as you want because the app is free of limitations. The app has a very simple and user-friendly interface. However, due to its simplicity, Google Tasks misses out some really important features that can be found in other apps mentioned in the list.
Price – Free
Highlights
Create and check notes instantly
Create tasks directly from the email
Divide the tasks into an appropriate number of subtasks
View your tasks in email.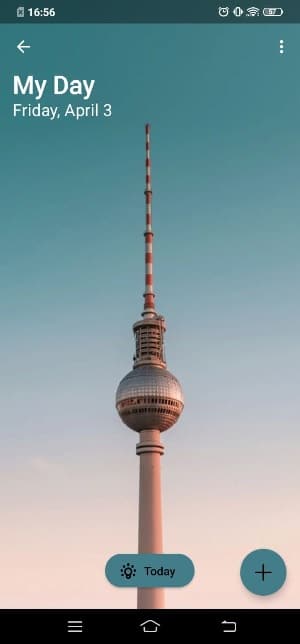 Microsoft To Do can be dubbed as one of the best Wunderlist alternatives as it comes with personalized daily planner tools. One can use the app to create notes, shopping lists, plan events and set reminders for different tasks.
Users can also add emojis, apply dark mode and colorful themes in the lists. Microsoft To Do also allows the users to share the lists with their friends, colleagues, and families to stay connected on the go.
The app also comes with a Microsoft 365 integration via which users can sync the list between Microsoft To Do and Outlook. The app is available for all the major platforms including iOS, Mac, Windows, and Android.
Price – Free
Highlights
Easily accessible to-do lists
List sharing with individuals or group
Create notes for a particular task
Put lists in a group for better organization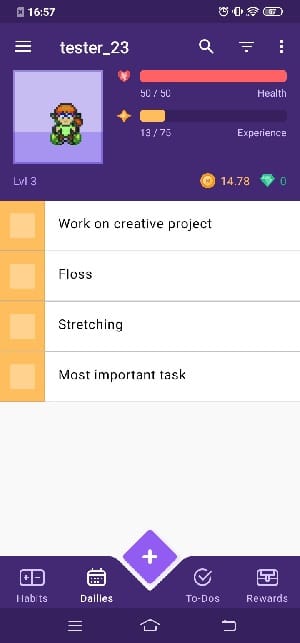 What if you can treat your tasks as a game and accomplish them as you complete different levels in the game. Well, then Habitica is the answer. It is the most interactive to do list app available on Google Play Store.
Hibitica allows you to create a customized avatar of yourself in the app. As you complete tasks in the app, your level increases and you get new armors, pets, and quests. The app keeps you motivated to complete your tasks in an interactive and unique way and can serve as one of the best Wunderlist alternatives.
Price – Free with limited features, subscription for Rs 340 per months and Rs 3,250 annually
Highlights
Create tasks and keep a track on them in the app
Set different difficulty level for different tasks
Add reminders for tasks
Create and complete daily tasks to get in-game rewards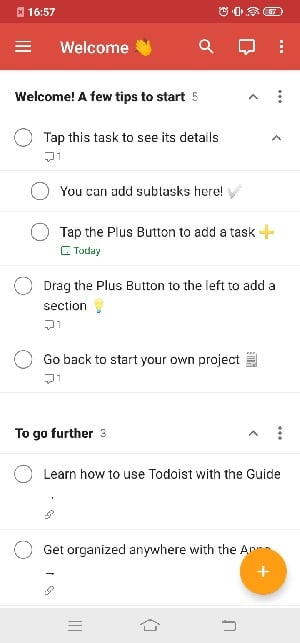 With More than 20 million downloads on the Google Play Store, Todoist stands as one of the most trusted Wunderlist alternatives. It allows the users to create tasks and arrange them according to the priority level.
Users can also track their progress on this app. The best part about Todoist is that users can integrate it with their favorite apps like Google Calendar, Amazon Alexa, Gmail, and Slack.
On this app, you can also create habits to be followed or the ones you want to leave with a recurring reminder based on the selected time intervals. For example, you can create a habit named gyming and set a recurring reminder like every Monday.
Price – Free basic version, premium version available at Rs 339 per month and Rs 3,108 per year
Highlights
Easily compatible with devices like smartphones, watches, and tablets
Customizable templates and lists
Goal tracker to track and manage your plans
Smart notification based reminder tools along with location-based reminder services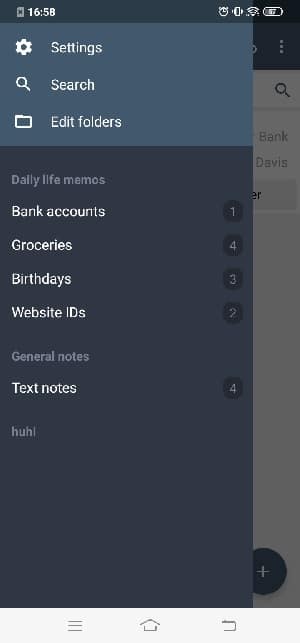 With a rating of 4.6 stars out of 5 and more than 5 million downloads, ClevNote stands out of the crowd due to its unique concept.
This to do list app has different folders in which the users can store different lists like groceries, website Ids, birthdays, bank accounts and a general text notes list.
In this way, the lists are systematically arranged and never create confusion for the users. The best part about ClevNote is that you can also protect a list with a password if it consists of sensitive information.
Price – Free basic version, premium version available for Rs 420
Highlights
Supports widgets
ClevNote also comes with a reminder function for the tasks
Could backup and restore via Google Drive
Keep information password protected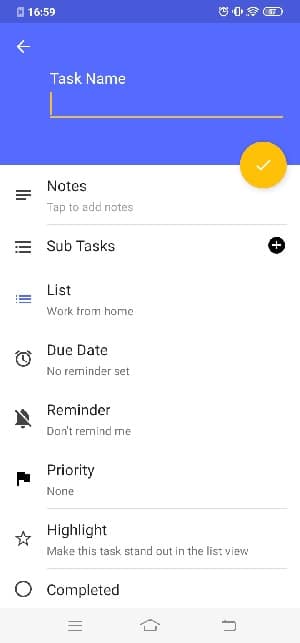 Tasks can be referred to as the most beautiful and simple to do list app available on the Google Play Store. Users can color code the lists created in the app and manage the lists by dragging and dropping them.
You can put reminders on a task that is supposed to be submitted on a specific deadline. The best part about the app is that it features actionable notifications, you can just simply mark a task done or snooze it as per your preference. You can also set up the repeating frequency of the notification.
Price – Free Basic version, Premium version available for Rs 80 per month and Rs 800 per year
Highlights
Actionable notifications
Color Coding for different lists
Share tasks and to-dos with friends, family, and colleagues
Short notes and quick tasks can be created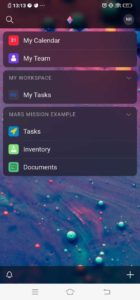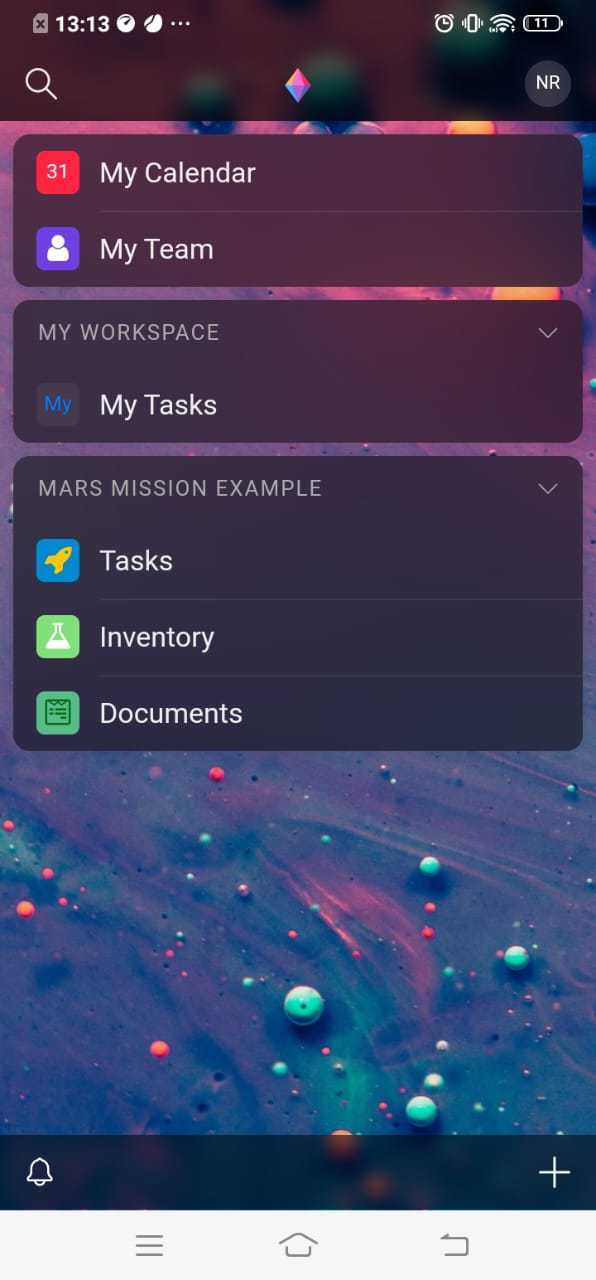 Zenkit is one of the most unique Wunderlist alternatives as it has a very simple yet interactive interface. It allows the user to manage all the data like client details, invoices, tasks, important documents and other things at a single place.
Users can also create customized fields in Zenkit to track data according to their priority. The best part about the to do list app is that one can share the important documents with their team by adding them, review them and reply with mentions as well. Users can also keep track of their tasks while being offline.
Price – Free personal plan, plus plan available for USD 9 per month and business plan available for USD 25 per month.
Highlights
Users can create custom databases
Unique Kanban Board view
Different add-ons like my calendar, team, and favorites
Gantt chart mode
Keep yourself organized with best to do list apps
You can choose from the above mentioned best to do list apps to increase your productivity and organize your work. These apps can help you in organizing, sharing data and managing your team too.
We will be updating the list regularly and add more productive to do list apps in the list so keep a regular check on this space. Also, you can drop your suggestions in the comments regarding any of the mentioned app or if we missed out on something.