Do you also have a tough time handling phones bigger than your palm or get annoyed when the phone doesn't fit into your pocket? Well, we could soon get a solution via a credit card-sized phone dubbed Jelly 2, by Unihertz. The Kickstarter page for Jelly 2 says that it's the world's smallest Android 10 4G smartphone with every capability your regular smartphone has.
Unihertz launched its first Jelly phone in 2017, which was also a success. To date, the company has launched four successful Kickstarter campaigns and delivered over 30,000 smartphone units in over 70 countries. Let's take a closer look at the features of this tiny smartphone.
Jelly 2: World's Smallest Android 10 4G Phone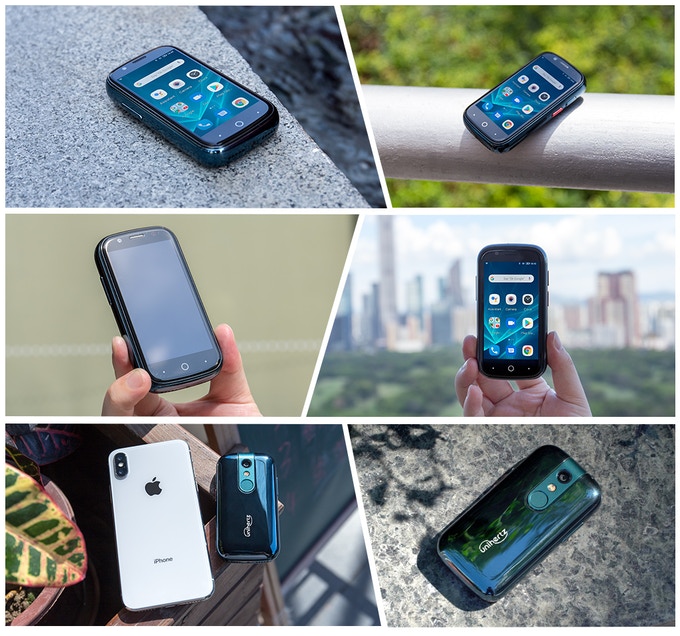 Jelly 2 has 6GB of RAM and 128GB internal storage with microSD support, so the phone is small only in its appearance. You can click good pictures with its 16-megapixel rear camera. The 8-megapixel front-facing camera lets you take good quality selfies as well.
The best part is that Unihertz's Jelly 2 is pre-loaded with the Android 10 operating system and will get the Android 11 update as well. Not to mention the fact that the smartphone supports 4G network and comes with dual-sim slot option.
Also Read: A Major Flaw In Fast Chargers Can 'Burn' Your Smartphone
If you thought that this phone would probably lack other essential features due to its size, you'd be wrong. It not only carries a rear-mounted Fingerprint Sensor but also comes with your usual wireless support for 802.11 a/b/g/n/ac WiFi, Bluetooth 4.2, NFC, GPS/BEIDOU/GLONASS, FM radio and infrared.
Also, various sensors fitted on the device include accelerometer, gyroscope, proximity, ambient light, barometer, and compass. Jelly 2 comes with a non-removable 2,000mAh battery, and its dimensions are 95x49x16.5mm. With everything this small Android smartphone packs, it weighs a mere 108 grams.
Final words
The Kickstarter campaign for Jelly 2 had a $ 50,000 goal initially, which it has already crossed. So far, the project has gathered $512,924, with 29 more days to go.
Overall, the USP of the Jelly 2 is its size, so if big-sized smartphones bother you, then you better get Jelly 2 at a Kickstarter starting price of $129. But the same USP can be bothersome for those who have bigger palms or simply those who'd like to browse on a larger screen. It goes without saying that given the size and placement of the fingerprint sensor could seem annoying, and the phone could seem a bit clunky in hand.
But hey! Not everyone can get everything from one device. But I am quite sure that many people have been waiting for something like Jelly 2.