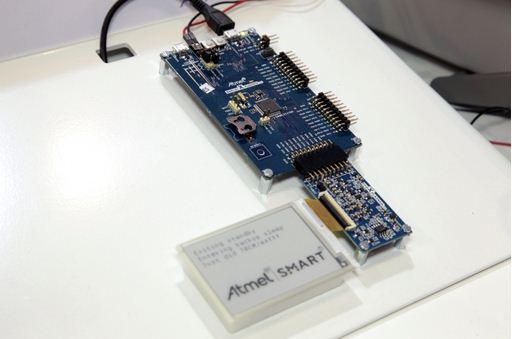 Over the years as the Internet Of Things has burgeoned, the one problem that people have been pondering over is that of energy consumption. How many times have you found yourself to be frustrated over your smartphone or tablet's battery backup? Short battery life has indeed become a thorn (think of the Apple Watch and probably the first thing that automatically comes to your mind is a nagging suspicion over its battery life, isn't it?)
B
ut as technology continues to expand its horizon, Atmel- a company involved in embedded computing, micro-controllers and automotive processors has taken leaps and bounds in this field by launching the new Smart SAM L21 family of processors which operate more than ten years on a single charge.
Based on the Cortex-M0+ MCU (microcontroller) & utilizing sophisticated power gating methods , the SAM L21 managed to get a power consumption level an astounding 35 microamps/MHz whilst the processor is active compared to 120-160 microamps consumed by most low-power controllers. What's even more interesting is that it ends up using only 200 nanoamps when idle- which is so little that it can run off energy drawn from your body.
Recommended: StoreDot Has Created A Battery That Can Charge Fully In 60 Seconds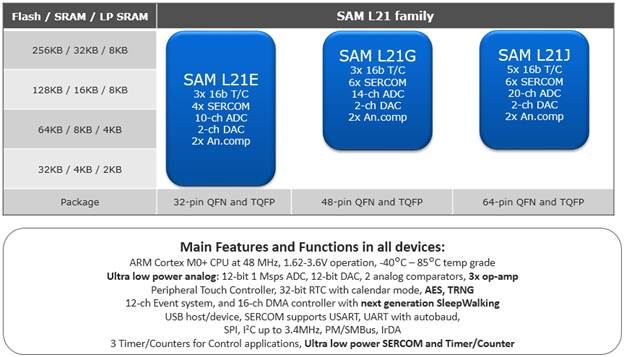 "With over two decades of MCU experience, ultra-low power picoPower technology is part of Atmel's heritage, starting with our AVR family. The SAM L21 MCUs leverage this ultra-low power expertise and are enabling customers to solve their power challenges for battery-powered IoT devices," said Pat Sullivan, Vice President of Marketing, Microcontroller Business Unit, Atmel Corporation.
The SAM L21 also boasts of a 42 MHz Cortex M0+ CPU core, 256 KB of Flash memory, 32 KB of static RAM and 8 KB of separate low-power static RAM and could be used for various health care, wearable ,medical devices and fire alarms. It can also be used to run small programs that read and record sensors and send automatic messages or tweets.
Still there is a long way to go for the SAM L21 before the processing power is enough to support say a Ubuntu desktop or an iPhone.
For further design and development tool information click here.
Also read: AMD Carrizo Chip Promises Big Battery Savings and Better Performance
Do you see some potential in Atmel's Smart SAM L21 chips?? Tell us your thoughts below.
Stay tuned for latest technology news from fossBytes.