If you are crazy about selfies, then you'd surely find this news interesting. Do you know about the world's largest selfie and the phone or camera used in capturing the picture? The world's largest selfie was recently taken by Lumia 730 in Bangladesh.
Microsoft attempted this in partnership with Coca-Cola to break the record of largest selfie of the world in Bangladesh, using it mid-range smartphone Lumia 730. This picture was posted on the Microsoft Lumia Bangladesh Facebook page, which states that it used the Lumia 730's front facing camera.
Also Read: Microsoft Launches First Non-Nokia Smartphone Lumia 535, Offers 5MP Front Camera
This world record breaking selfie is a picture of 1151 people with recognizable faces. Previously many records have been made related to selfies – biggest selfie, craziest selfie, most retweeted selfie etc. Microsoft used Lumia 730 its mid-range smartphone to take the selfie even though it has a big collection of smartphones in its belly. Microsoft is still waiting for confirmation from Guinness Book of World Records on this record though.I earlier said that lots of records were made by different people this year.
Also Read: The Skyscraper – World's Tallest Roller Coaster Releases Preview Ride Video
I earlier said that lots of selfie records were made by different people this year. At the time of Oscar awards, a selfie taken by Ellen DeGeneres becomes the most retweeted tweet in the world.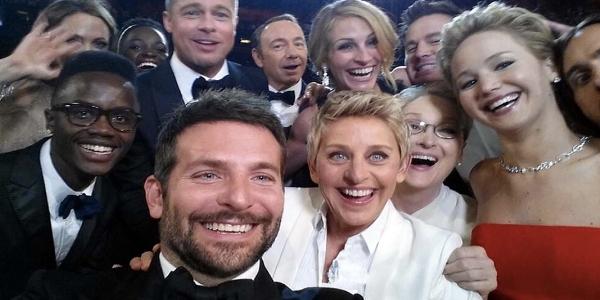 ---
 Share the world's largest selfie if you found the post interesting!
---