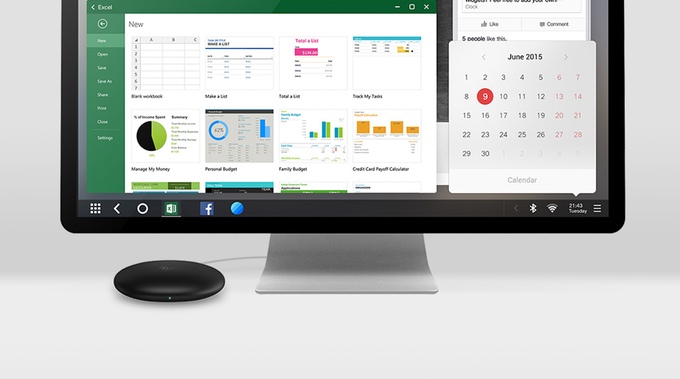 The world is changing fast. Not long ago, before buying a computer or a laptop you would go through a rigorous process of choosing the brand, configuration, aesthetics, and the most important of all- budget. Things of past my friends. Just a few days back through a Kickstarter campaign, an upcoming start-up Endless computers revealed its own line of Linux-based mini PC. Today, I'm going to tell you about another low-cost PC that is based on Android.
T
his time it is Jide that has announced super cheap Android-based Remix Mini PCs via Kickstarter Campaign. The Jide team has created a product that will allow you to have PC experience on Android and an Android experience on PC. Jide has previously come up with a Remix ultra tablet swhich were highly praised by the users.
Unlike other mini computers, Remix Mini PC looks way cooler. On the top, there is a capacitive touch power button that gives way for the click on offs.
The Remix Mini PC will be available in two configurations. The base version with 1 GB RAM and 8 GB internal storage, and the higher model with 2 GB RAM and 16 GB internal storage. Both the mini PCs come with 64 bit, 1.2 GHz quad core Cortex-A53 processor. The Remix Mini supports 4K videos with an HDMI port, also it has two USB 2.0 ports and an ethernet port.
It also has an expandable memory slot and is enabled with 802.11g/b/n Wi-Fi and a 4.0 Bluetooth.
Remix Mini PC assures you an incredible Android experience on the desktop with a taskbar, a mouse and supported keyboard, and a multitasking window.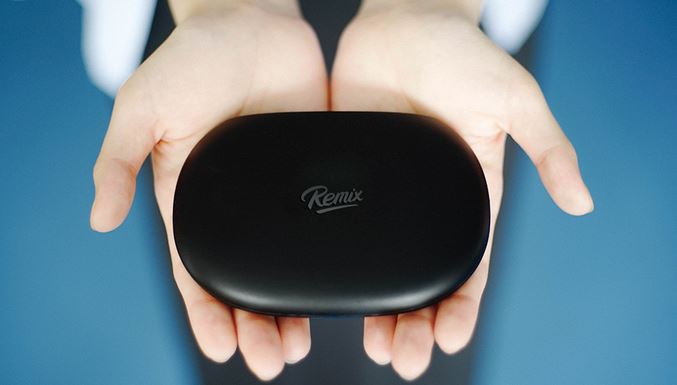 Jide aims to fund $50,000 for the Remix Mini project through the Kickstarter  campaign. With just 4.9 inches long and 1-inch depth, the Remix Mini PC will easily fit in your hands making it super portable and allows you to convert any display into a ready-to-use computer.
You can own a Remix Mini for just $20 pledge in the campaign, for 1 GB model and $30 for 2 GB version. The company will ship Remix Mini PC around October.
Source: Kickstarter.
Comment your views below and for latest tech updates, subscribe to fossBytes newsletter.[newsletter_signup_form id=1]