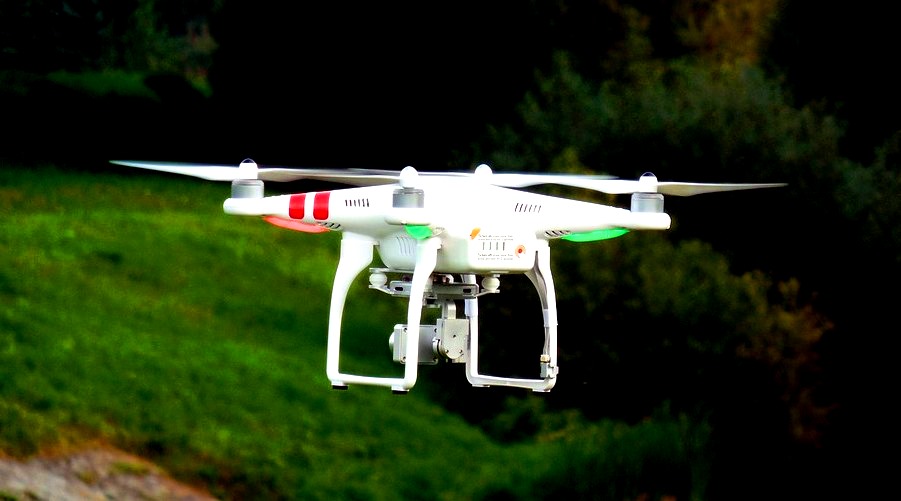 Short bytes: UAVIA, a french company has recently demonstrated the world's first commercial remote-controlled drones powered by Ubuntu at an event in London. These 100% remotely operable drones are expected to be available in the market soon.
W
orld's first commercial remote-controlled drones that run on Snappy Ubuntu will soon be available as a mainstream commercial product. This announcement was made by the French company UAVIA, a company adept in making vigilance and surveillance drones which can be remotely controlled from the ground without any human intervention. The whole was made at Copper Box theater in Queen Elizabeth park in London, England during TechCrunch disrupt event.
For remote-controlled drones, failsafe, security and remote software deployments are the key factors to disengage the full potential of Commercial remote-controlled drones. The snappy Ubuntu core operating system is the perfect operating system to unlock the full potential of such flying devices making autonomous flights.
To add more agility to its service towards Commercial Remote-Controlled Drones, UAVIA has developed an in-house cloud control technology. This cloud control technology helps in better remote surveillance of the remote flyers without any human intervention for fully remote controlled drones of new generations.
For drones to become mainstream, we need more of them to become autonomous and we need to facilitate their maintenance
– explains Maarten Ectors, Vice President Internet of Things at UAVIA.
Ubuntu Core is key to unlocking the full drone potential. It brings  onboard intelligence to help drones progress towards autonomous flight thanks to sense and avoid technologies.
What do you think about the world's first commercially available Ubuntu-powered drones? Tell us in the comments below.
Get the best deals on drones at fossBytes.