Short Bytes: A high-speed camera created by a research duo at the Lund University in Sweden can capture 5 trillion images per second. It uses a technology called FRAME which allows the camera to capture multiple images in a single frame. It's expected to arrive in a couple of years.
H
igh-speed cameras taking 100,000 pictures in one second are enough to fascinate us. But what about a camera that can film at a rate of 5 trillion images per second. It's
created
by the researchers Elias Kristensson and Andreas Ehn at the Lund University in Sweden.
The camera can make light slow enough that it could be analyzed by humans. In other words, it can be used to record events happening in the 0.2 trillionths of a second. In 2011, a similar camera device was created by the MIT Media Lab. But it was slower and capable of capturing 1 trillion images per second.
The researchers demonstrated the camera by filming photons of light traveling a distance equivalent to the thickness of a paper. The trillion camera works in a different way in comparison to the normal high-speed cameras.
In the method, laser light pulses with a unique code are slashed on the subject. The reflected pulses captured by the camera can be later decoded and subsequently separated using an encryption key.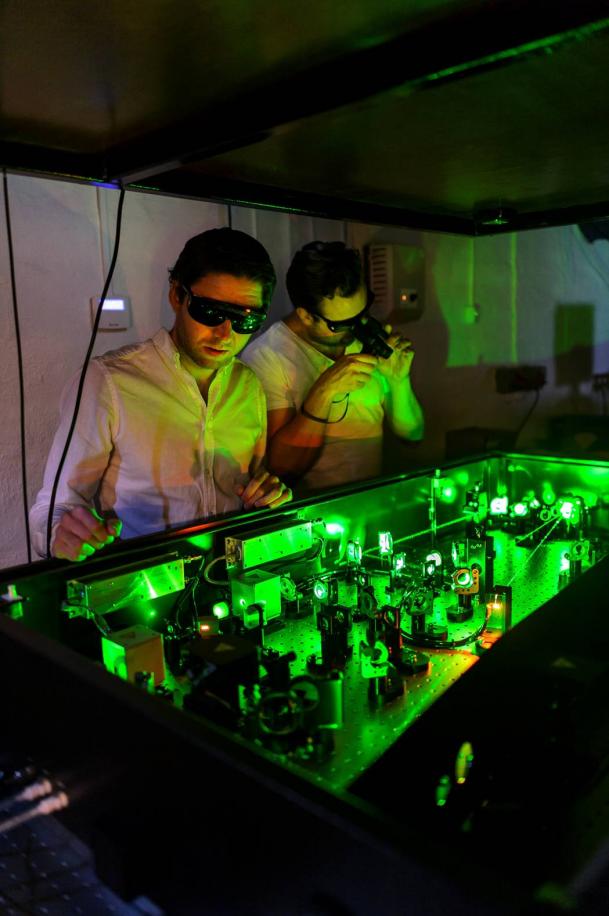 FRAME (Frequency Recognition Algorithm for Multiple Exposures) is the name given by the researchers for the technology. It can be used to get a better idea of extremely rapid natural processes like explosions, plasma flashes, turbulent combustion, brain activity animals, etc.
The research duo wants to use the camera for conducting research in combustion which is a complicated topic. They hope it would help them study the ultra-fast processes that occur at the molecular level in car engines and gas turbines when the fuel gets burnt. Thus, making improvements to these technologies.
We could see the camera in the wild, to be used by scientists mostly, in the next couple of years. A prototype has been designed by a Germany-based company.
Having something to add? Let us know in comments below.