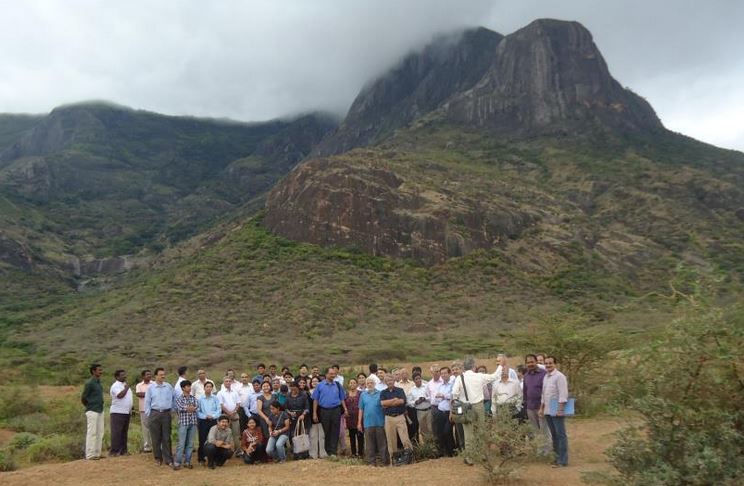 Indian physicists are ready to go underground. The government has given the green signal for a huge underground observatory: the Indian Neutrino Observatory (INO) and the researchers hope that it will provide crucial insight into neutrino physics. It will be the country's first underground laboratory to study the weakly interacting, nearly mass less subatomic particles.
The idea behind INO is to detect neutrinos between cosmic rays and Earth's atmosphere. Placing INO underground inside a tunnel protects it from being swamped with noise from other particles because they can't pass the rocks as easily as neutrinos do.
This will be the world's biggest magnet, surpassing the largest magnet at the Large Hadron Collider by four times.
Construction of the Observatory is to start at Pottipuram, which lies 110 km from the temple town of Madurai the southern Indian state of Tamil Nadu with a funding of Rs15 billion ($236 million).Madurai will also host a new centre for High Energy Physics that will be used to train scientists and carry out research.
The Indian Neutrino Observatory will be made 1.3 km underground and it will be accessible via a 2 km- long tunnel. The lab will comprise of three caverns, the largest being 132m long, 26m wide and 30m high, which will house a 50,000 tonne Iron Calorimeter (ICAL) neutrino detector. The detector will be made from layers of about 30,000 "resistive plate chambers" and iron plates.
The INO team hopes to use the detector to address the "neutrino-mass hierarchy". Scientists know till date that there are three neutrino-mass states, but it is still unknown which is the most massive and which one is the lightest. INO's position near the equator will also allow it to see neutrinos that originate in the Sun and pass through Earth's core.
"Understanding this will help scientists to pick the correct theory beyond the Standard Model and, along with other accelerator based experiments worldwide address the problem of matter- antimatter asymmetry in the universe," said INO project director Naba Mondal, who is based at the Tata Institute of Fundamental Research in Mumbai (TIFR).
However, Indian Neutrino Observatory was originally planned to be completed by 2012 but it has been in the pipeline many years. In 2010, many ecologists and conservationists raised concerns over the INO's initially proposed place for construction at Singara in Tamil Nadu, which was near an elephant corridor and a tiger reserve. Researchers then had to find a new location, with the environment ministry only approving the Pottipuram site in 2011. Moreover, funding from the government arrived three years later.
It is hoped that INO will open doors to new opportunities for young students to work on different aspects of the particle physics research, which includes detector development and data analysis. Science students from across the nation will get the chance to participate in building sophisticated particle detectors and electronic data-acquisition systems from scratch.
Neutrino Detector would allow India to train experimental physicists and high-end engineers on a large scale. It is expected that INO will be the agent of transformation of Physics in India and will help India leave a deep impact on the scientific firmament of the world. Moreover, it is foreboded that it could help India to reclaim its leading position in neutrino physics and constructing underground labs.
---
 Read more latest science news and researches here on fossBytes.
---