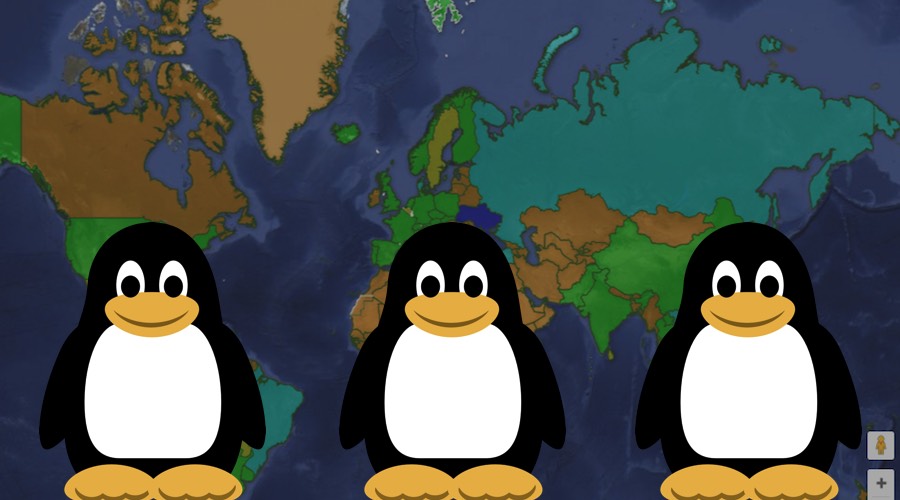 Short Bytes: The public sector has played a major role in popularizing the open source software. By realizing the cost benefits and transparency, countries from all around the world are making new laws. NetworkWorld has clubbed together this information in the form of an interactive map. The map shows that Europe, East Asia, and South America as the biggest open source hubs.
I
n the recent years, the popularity of open source software has gained momentum. This is being seen as a combined effort of independent developers and technology giants. While discussing this scenario, we often neglect one major player, i.e., the public sector.
The major reason behind the increasing adoption of open source software is, definitely, the cost factor. With time, governments are understanding the benefits of adopting open source projects that don't disappear if the company developing them dies.
According to a recent study, many important government departments in the U.S. are still running legacy systems that are more than 50 years old and others are running vulnerable operating systems like Windows XP. The same report tells that the nation's nuclear program is still controlled by floppy disks.
Upgrading such systems and software costs millions. That's why opting open source software is becoming a visible trend on a global scale.
NetworkWorld has prepared an interactive map of open source laws around the world by using Google Fusion Tables. Take a look at a screenshot of the same: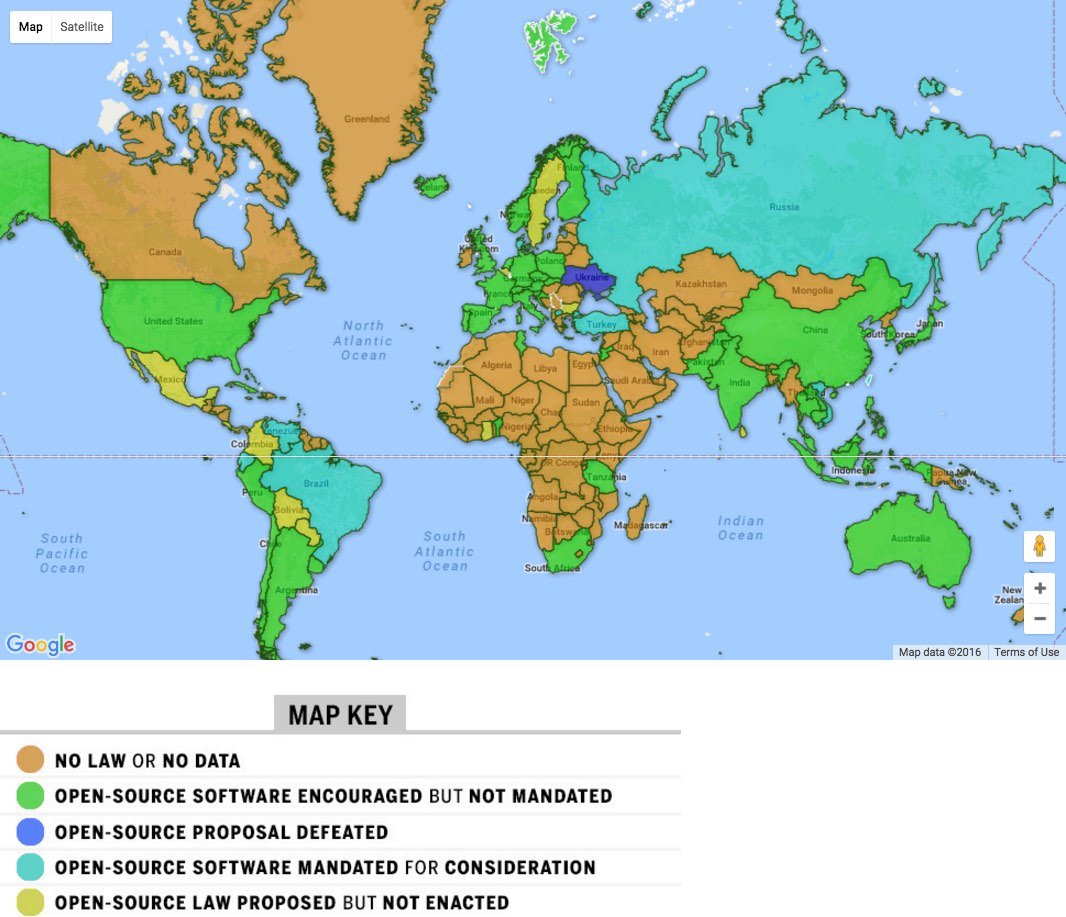 If we take a look at the map, it tells us that Europe, South America, and East Asia are the biggest open source hubs. In the past, we have seen countries like Bulgaria, India, and Italy promoting open source software by making laws. On the other hand, such laws are hard to spot in Cental Asian and African countries.
This map was prepared by using multiple sources, including a CENATIC Foundation report published in 2010 and a study prepared for European Commission by Belgian IT consultancy Trasys in 2013.
For more information and taking a look at the interactive world "open source" map, visit NetworkWorld.
Did you find this article interesting? Don't forget to drop your feedback in the comments section below.
Also Read: Indian Government To Launch Its Own Open Source Collaboration Platform Like GitHub