One of the things that people find very difficult is editing PDFs. Sure, there are many online tools available for the same, but they just don't work as you expect them to. They either lack features or are very complex to use and understand. Worst of all, online tools could cost you a lot.
Enter Wondershare PDFelement, a tool built to edit PDFs with ease and peace of mind that doesn't cost a lot. The new version of the same, PDFelement v8.0, brings many new changes, features, and improvements. In this article, let's talk about the same and what makes it better than most online tools and many alternatives on Mac.
You can download PDFelement For Mac from the Apple App Store.
Features of Wondershare PDFelement
Here's a list of features that are equipped in Wondershare PDFelement:
1. Edit PDFs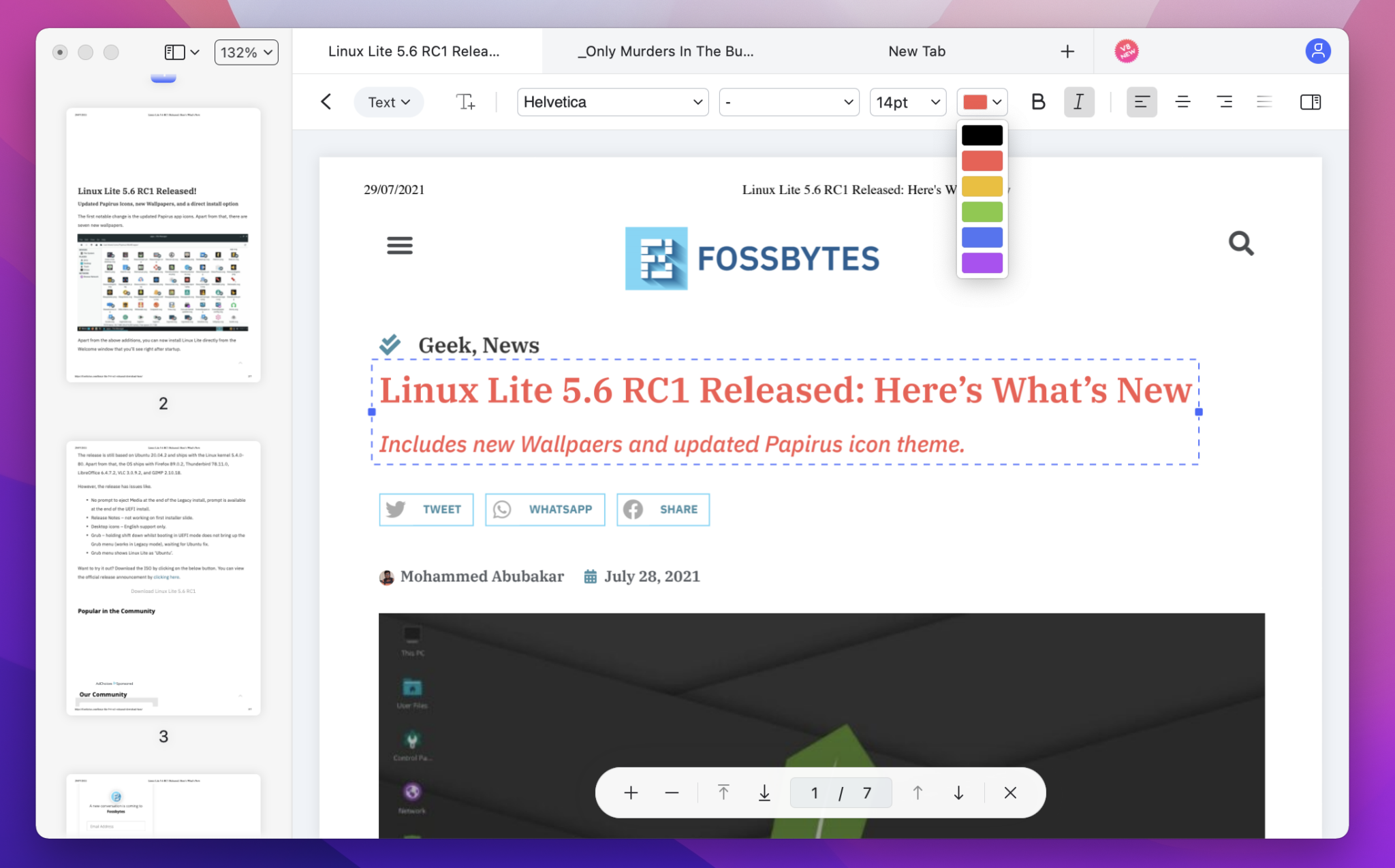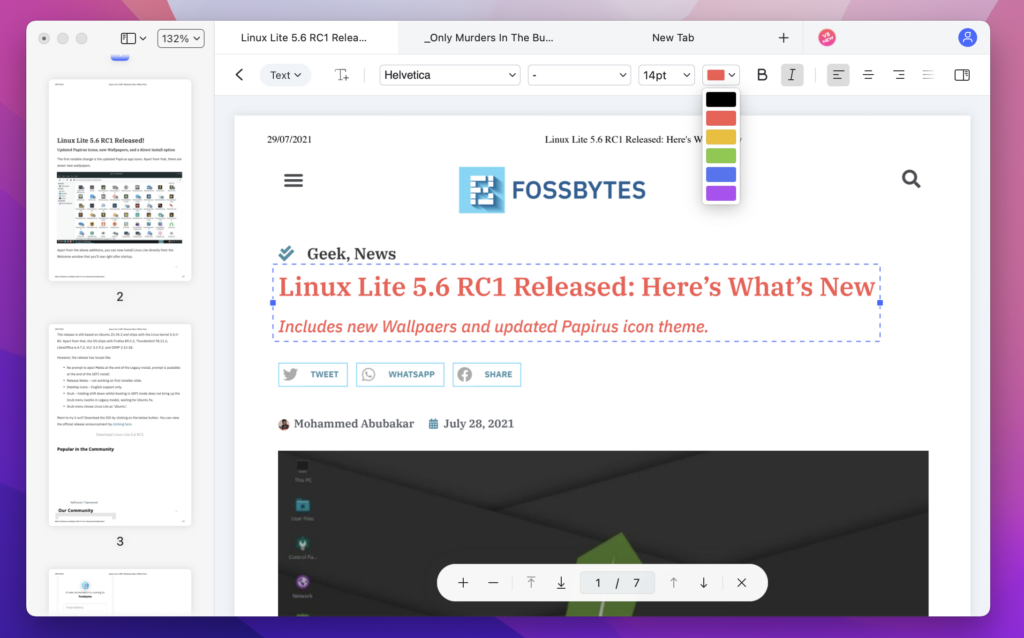 Wondershare PDFelement allows you to easily and quickly edit PDF documents. This includes scans; hence, you won't have to go back to the source files. It is easy to edit text, change the image, add links, watermark, and PDF background. Even the OCR feature can help you make the image into editable PDFs.
2. Create PDFs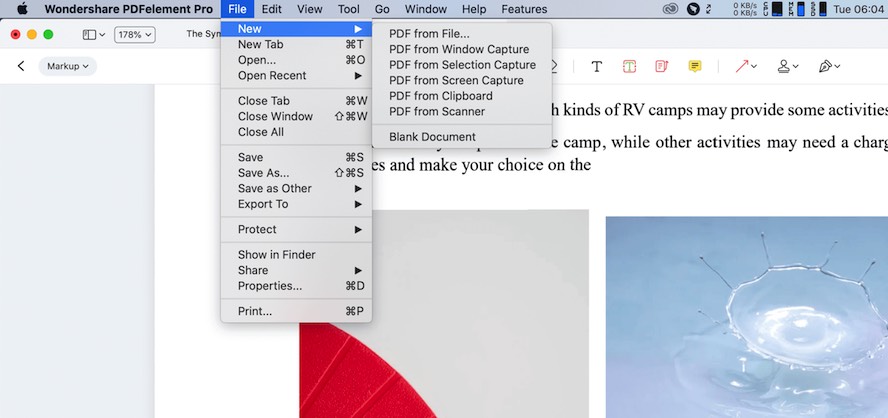 Creating PDFs is easy in PDFelement. You get the ability to convert or scan to make PDFs from a variety of formats like a blank PDF document or from file, capture, scanner or clipboard that almost anyone can view, with any PDF reader, on any device.
3. Comment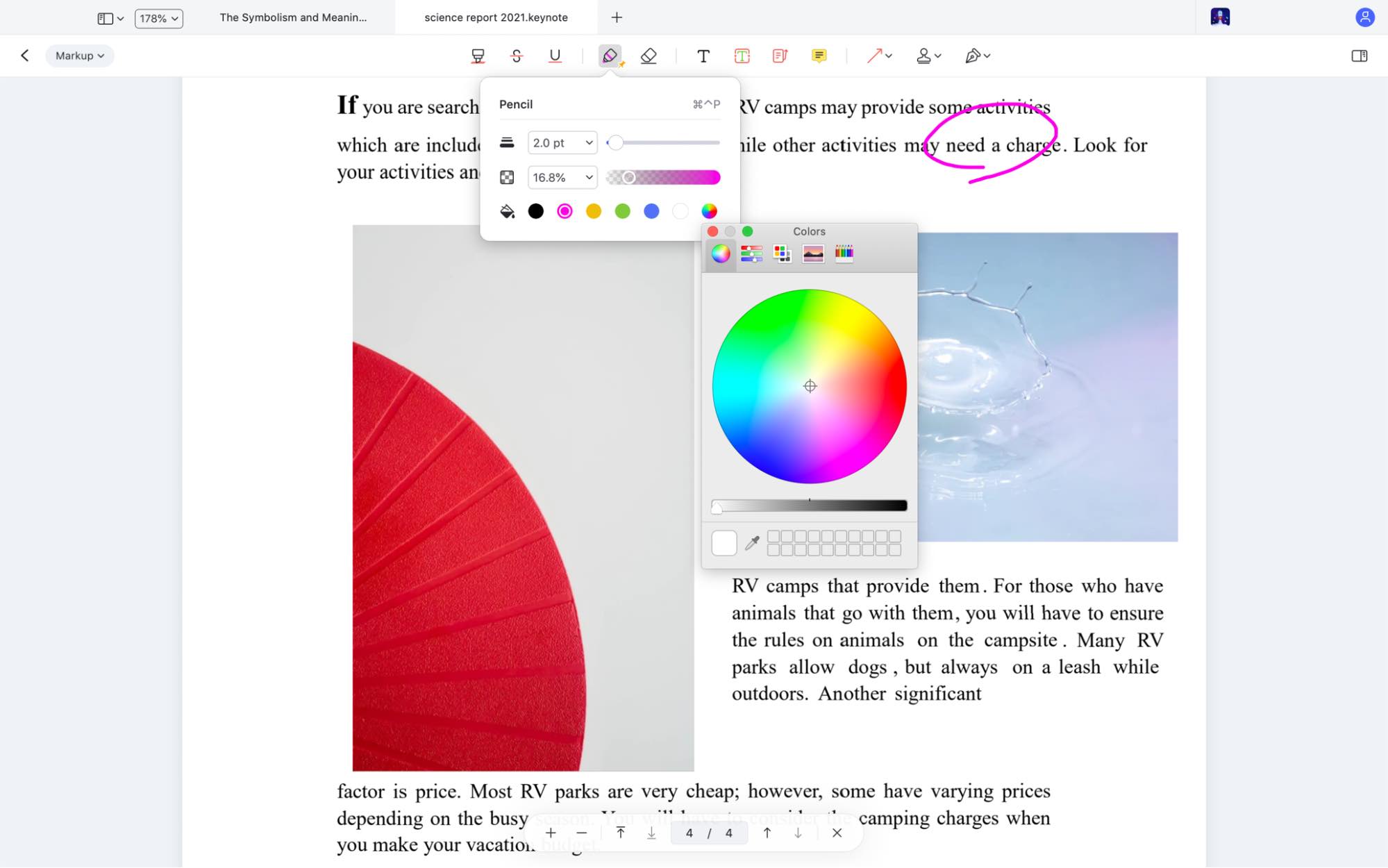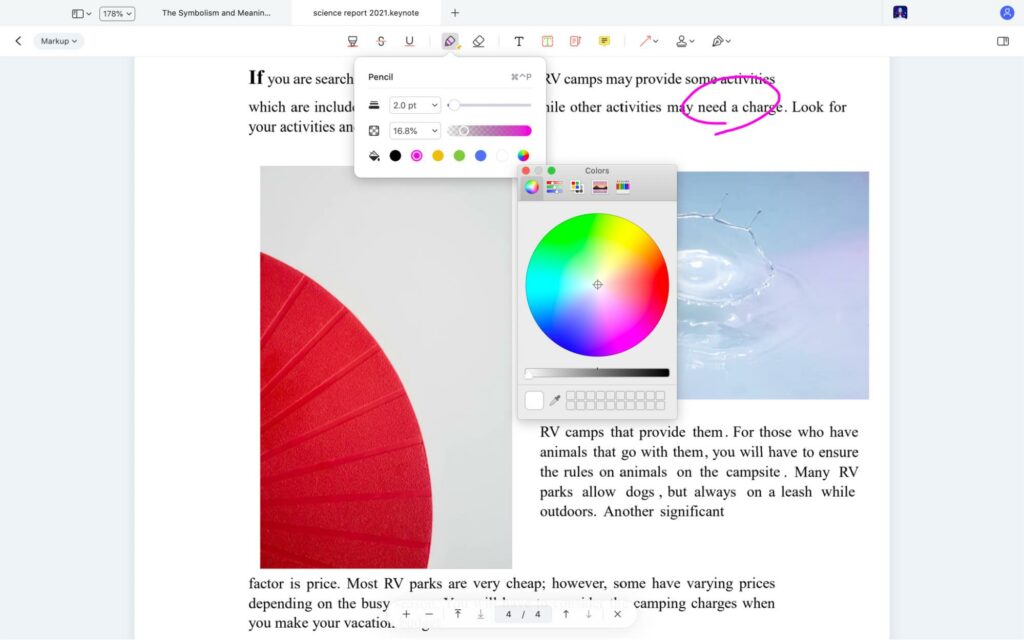 PDFelement also allows you to review and mark up PDFs using a complete set of commenting tools. You can view comments or even access markup for review within a single, unified space.
4. Convert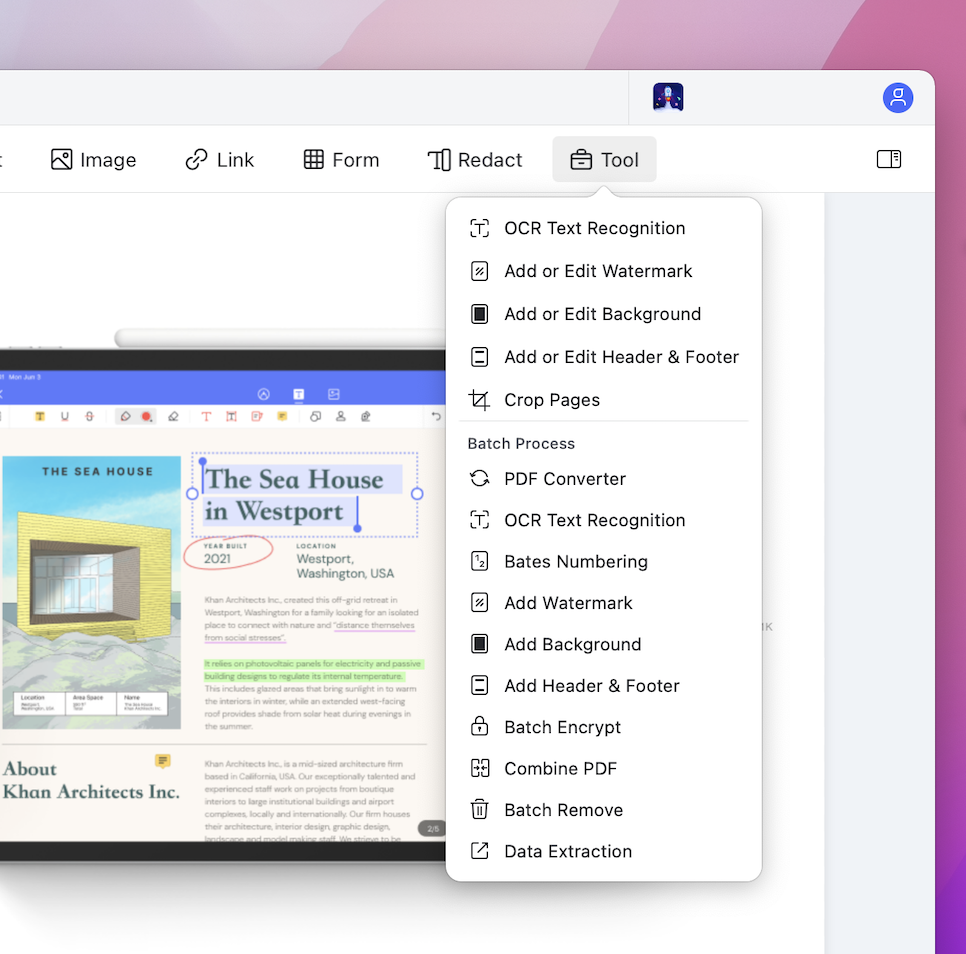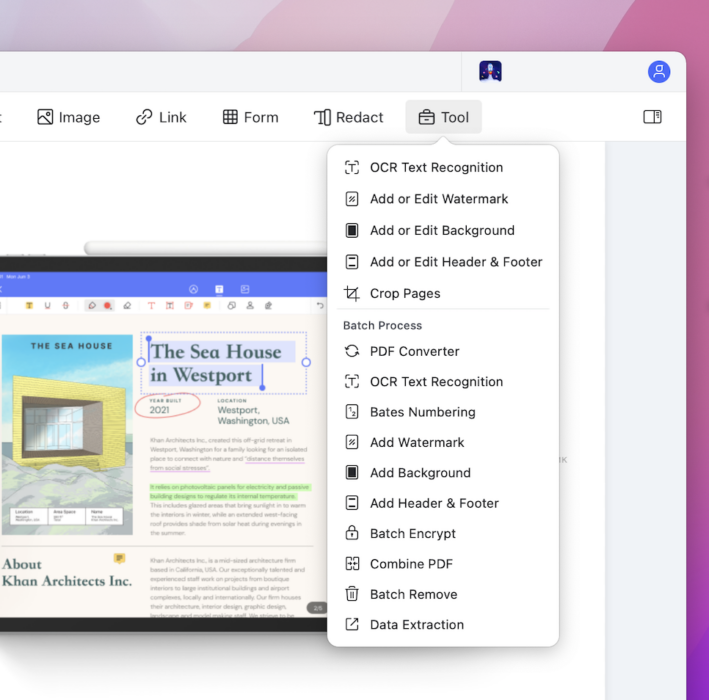 The issue with other tools is that PDFs tend to lose fonts and formatting when converting to Word or Excel formats. Fortunately, that won't be the case with Wondershare PDFelement. You can transform any PDF to and from Microsoft Excel, Word, and even Powerpoint without losing fonts and formatting.
5. Edit and Create Forms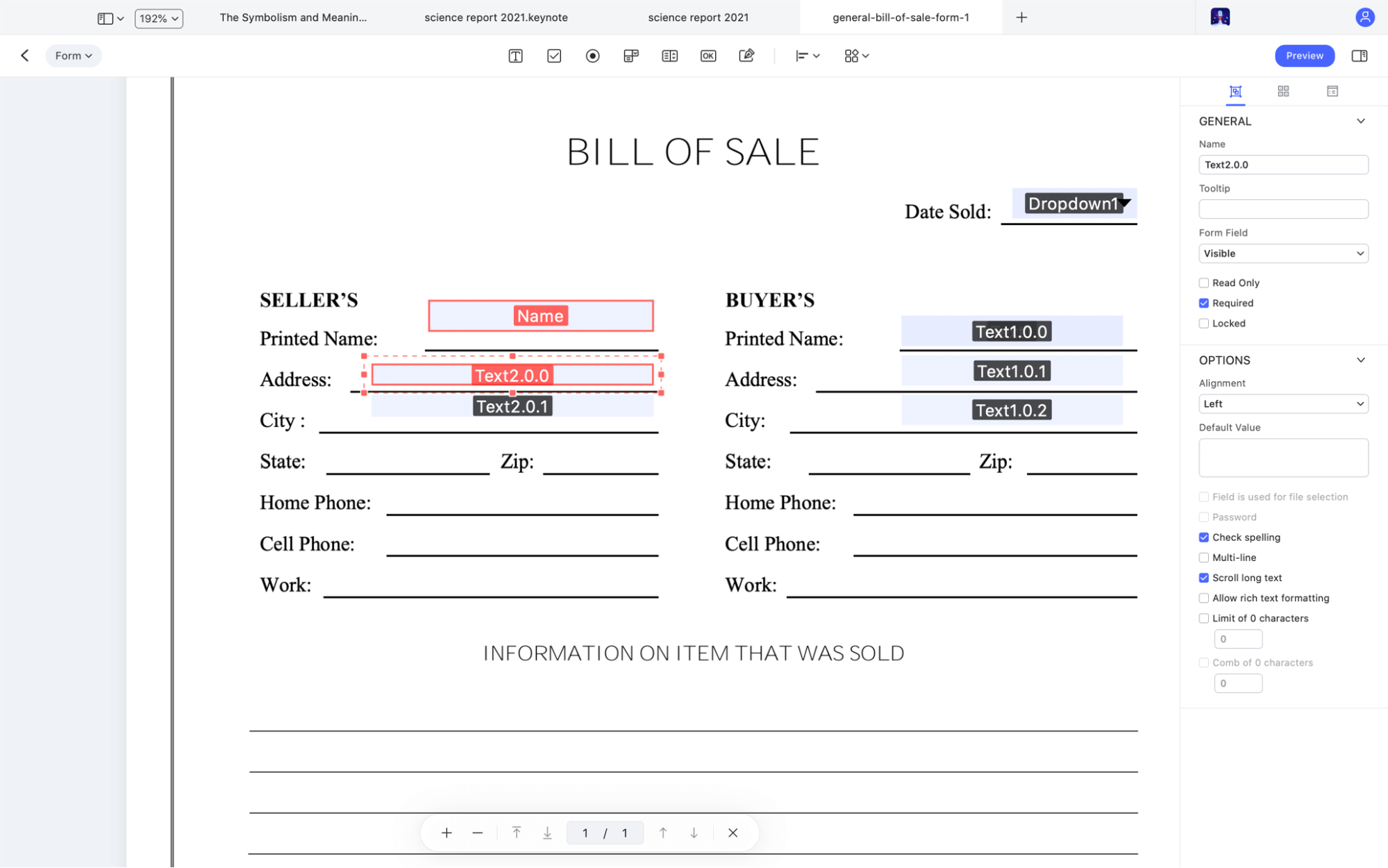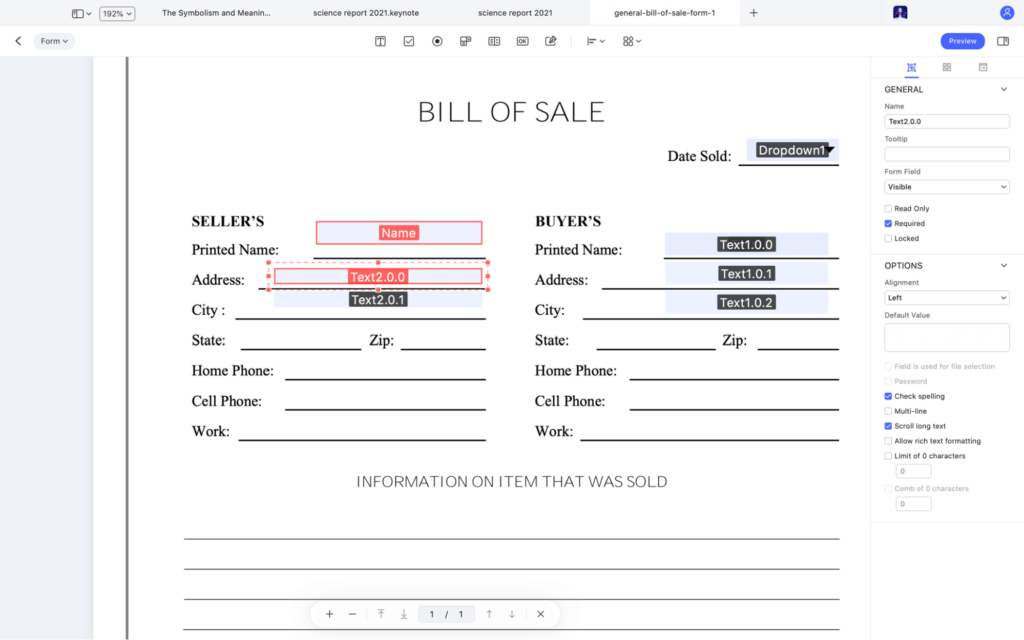 You can drag and drop to create a PDF or web form in minutes. In it, you can make any field fillable by adding text fields, checkboxes, buttons, and more.
You can also convert any form made in Word, Excel, or any other application into a fillale and editable PDF form with just one click.
6. Review
PDFelement is a collaborative tool. It allows you and the participants see and build on other reviewers' con your PDF documents with the Wondershare PDFelement Cloud service.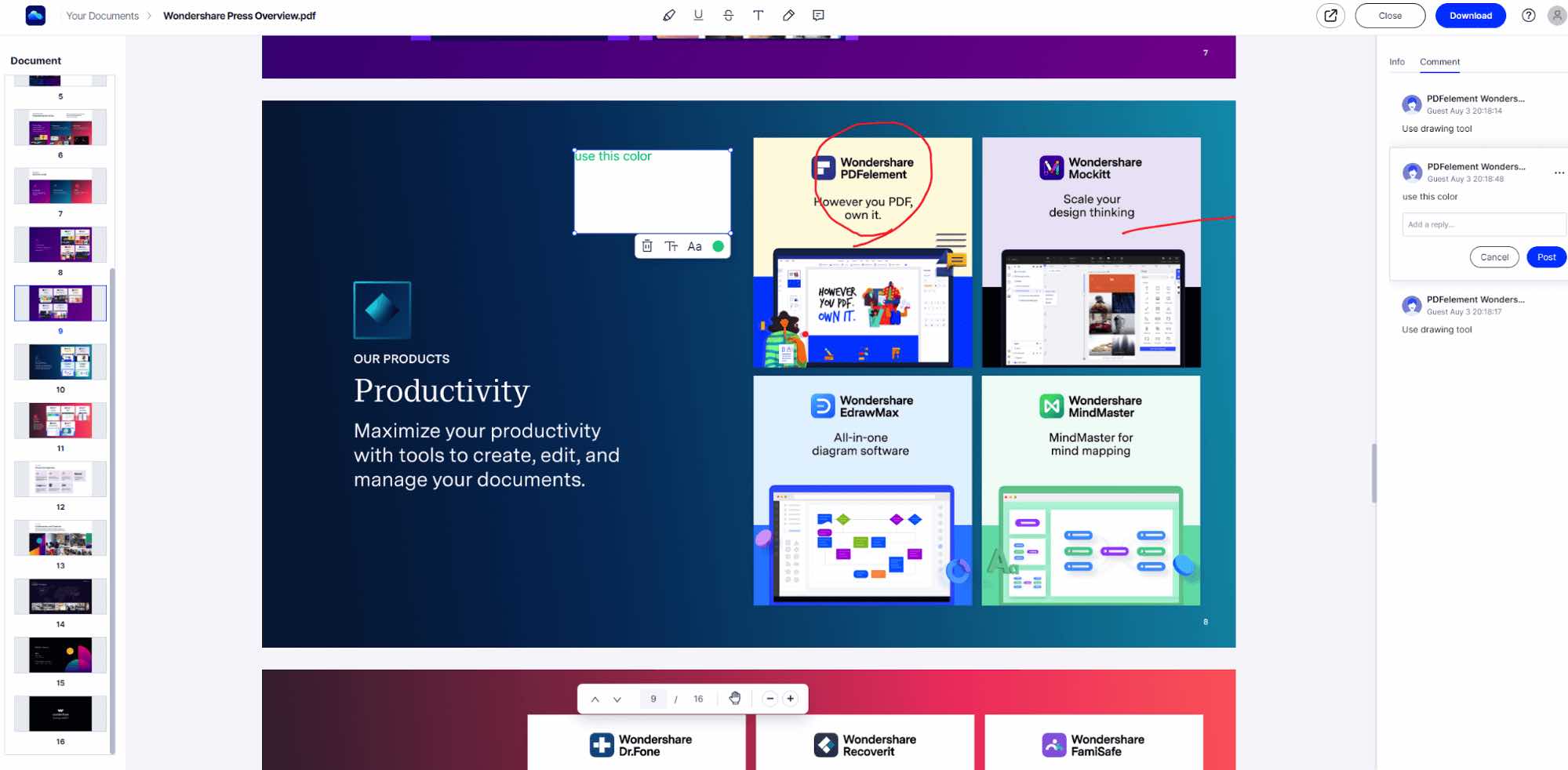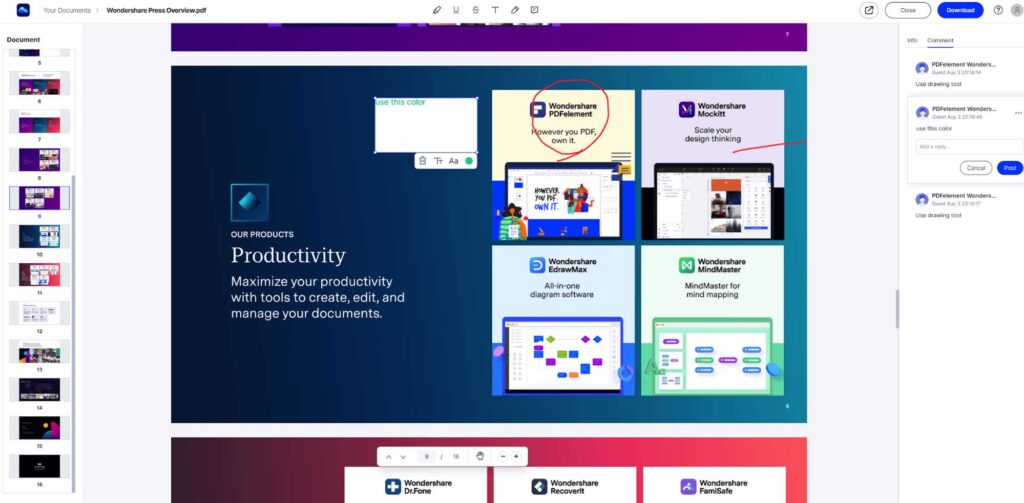 7. Sign and Digital Signature
You can define signature workflows and send PDFs to others for signature approval and contract execution. Apart from that, you can also add certified digital signatures to help recipients validate document authenticity and integrity.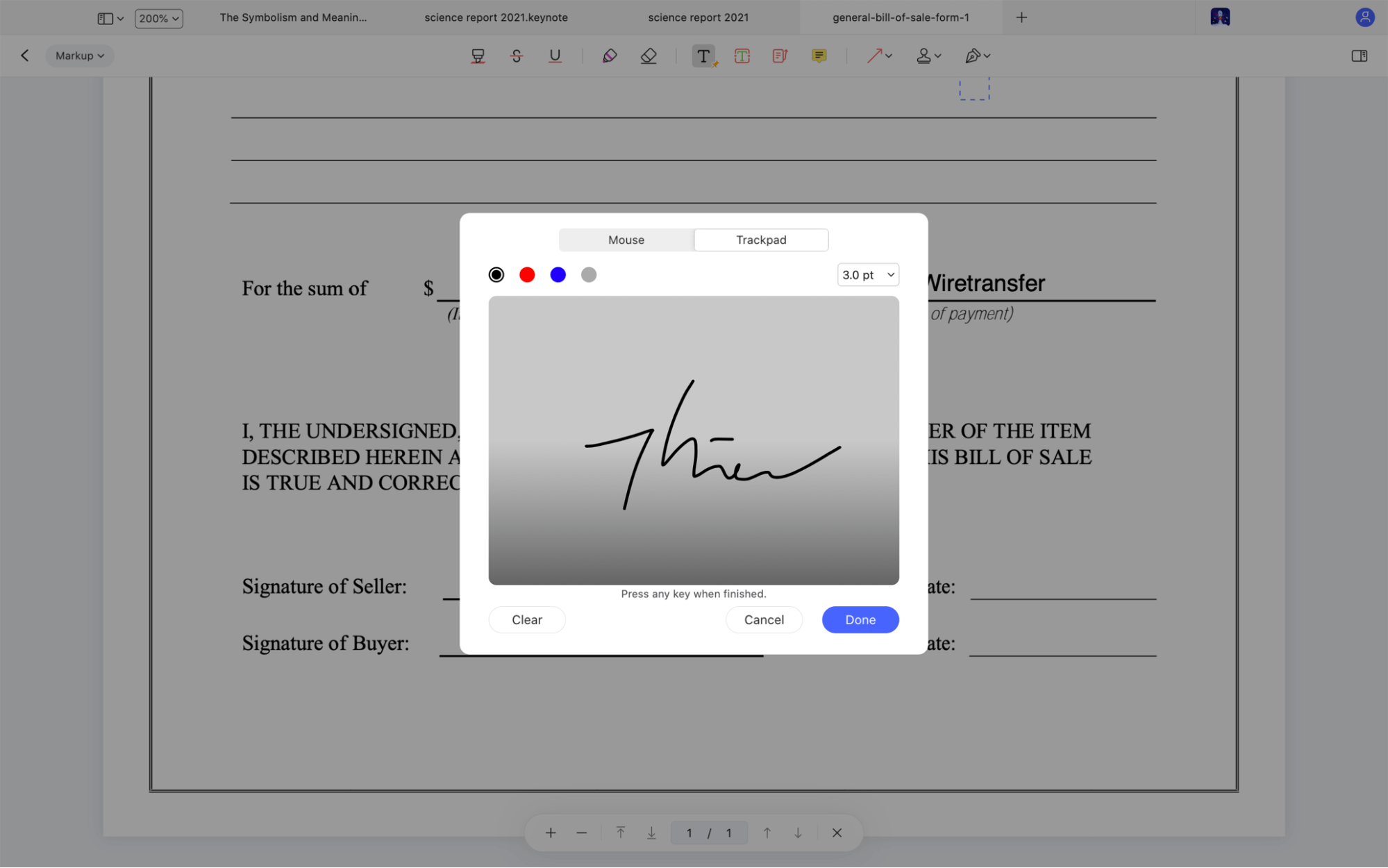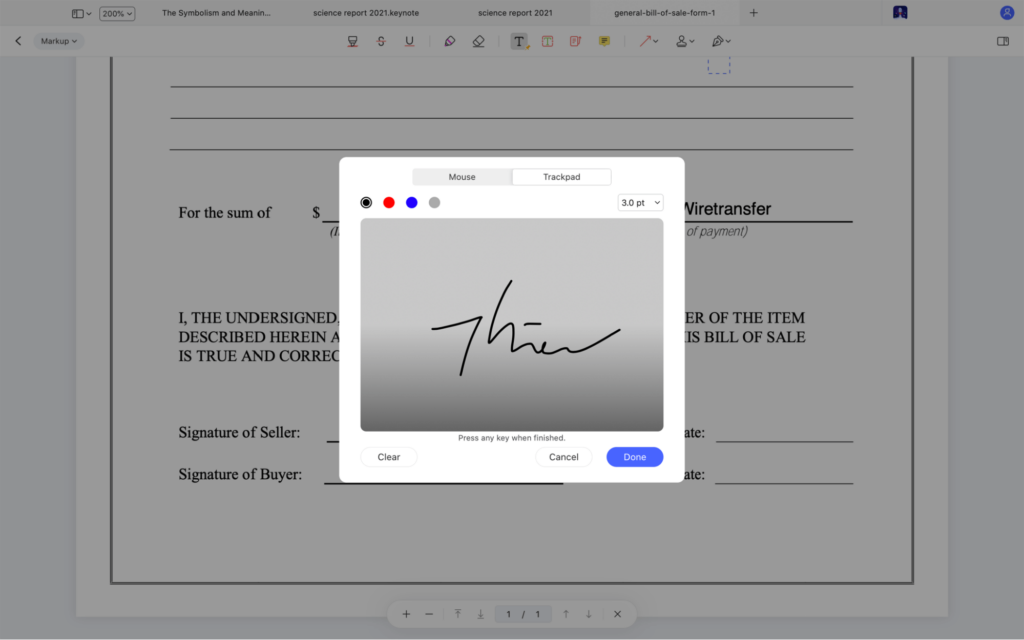 8. Redact and Password control
Want to permanently delete sensitive information? You can do that too, including specific text and illustrations from the PDF files. You can also restrict people from altering the contents of the PDF files by adding passwords.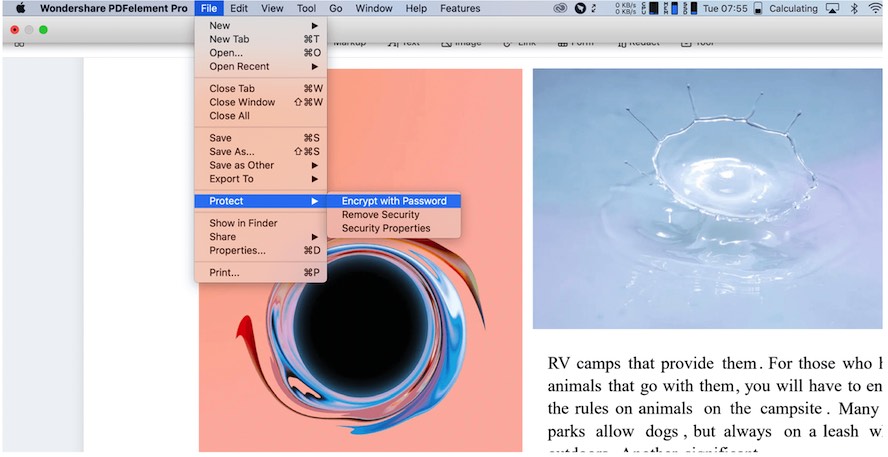 9. Collect from Data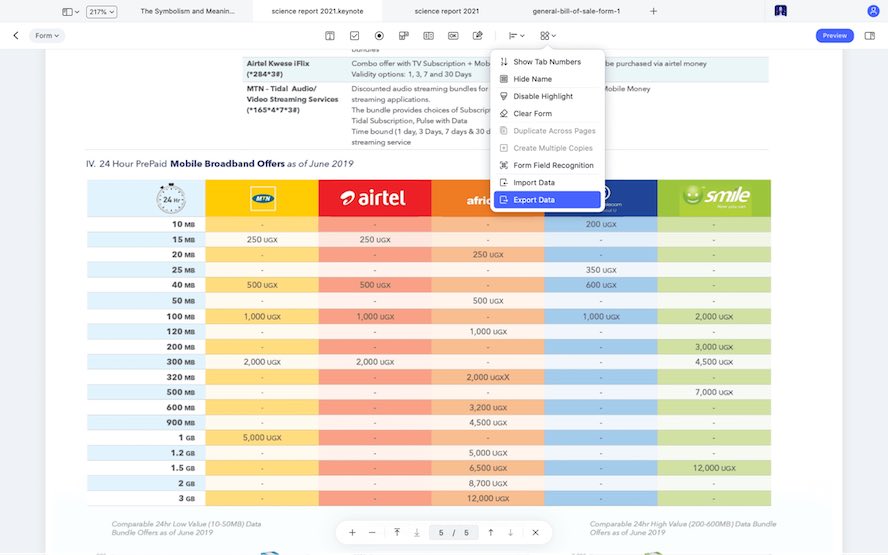 Last but not the least, you can easily collect analysis-ready data from your clients by creating fillable PDF form paper or from existing electronic files.
Why choose Wondershare PDFelement over others?
Simplicity and practicality make PDFelement an easy-to-use tool to interact with PDF documents.
At just $129.99 USD lifetime subscription or $79.99/Year or $49.99/Half-Year it costs four times lesser than Adobe Acrobat which makes it a great Adobe Acrobat alternative.
Wondershare PDFelement is a lightweight tool, meaning the chances that your old PC could run it are very high.
The tool is great for both personal and industrial usage to create and send trendy and modern-looking PDF documents without a lot of effort.
Get PDFelement today!
If you're someone who works in the computer software and IT industry, banking and finance, manufacturing, architectural design industry, or any organization where you need to juggle and create different kinds of PDFs, Wondershare PDFelement is a great tool.
The tool is available Windows, macOS, iOS, and Android. It supports macOS v.10.14 or higher and you can download it by clicking on the link below.