Wondershare Mockitt is an online prototyping and collaboration tool that helps you make wireframes and prototypes for interactive apps. You can give life to your design ideas by validating and implementing the concept via this tool.
So far, over 2,000,000 individuals and 15,000 Enterprise users worldwide have adopted Wondershare Mockitt to boost their productivity and project implementation by seamless co-editing and co-managing of projects.
Features Of Wondershare Mockitt
Here's what you can do with Wondershare Mockitt:
1. Prototyping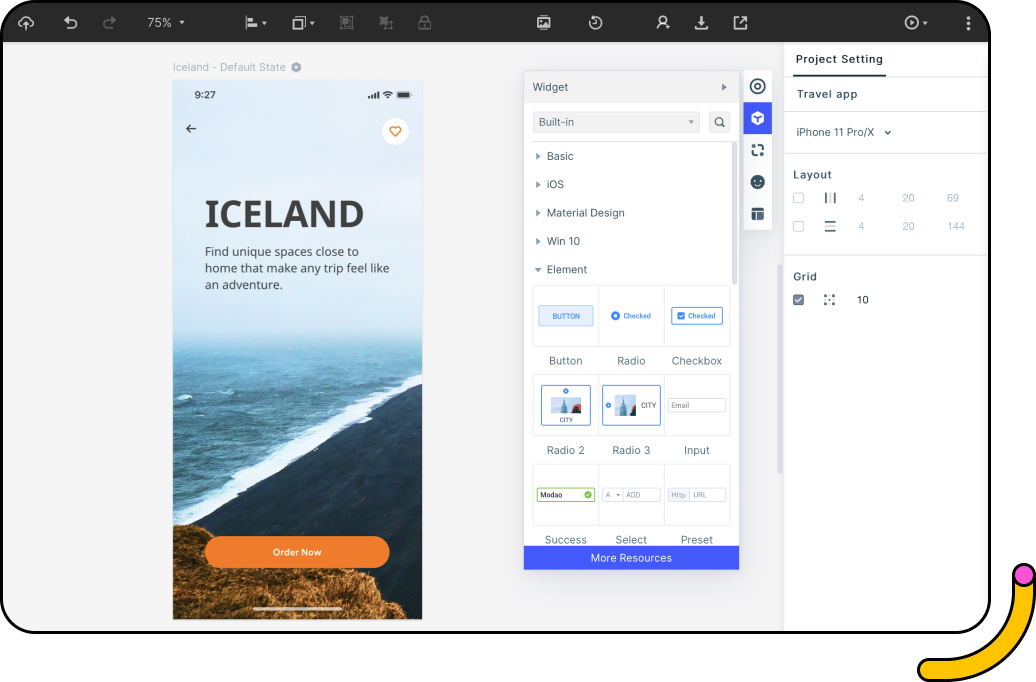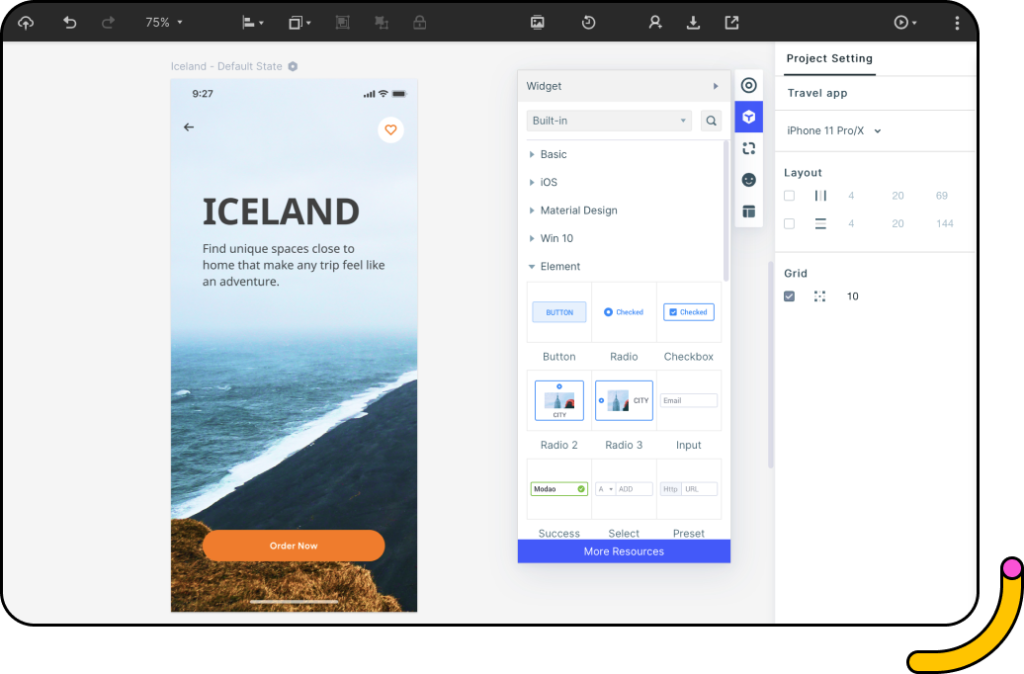 You can turn interactive designs into animated prototypes without any coding. The prototype UI designs can be tested for both mobile and PC. The learning curve with this tool is almost zero as Wondershare makes it easy for beginners to work like experts with the vast icon and component libraries, 20+ industry-specific templates, and easy drag-and-drop function to add, arrange, and connect components.
To visualize the final product with interactive gestures and transitions you can use Interactive Linking to add drag and drop links to show the relationship between pages. Another interesting feature is Dynamic Components that lets you create animated elements from the interactive page where you can resize, hide, change position and color, or save to the asset library for future use.
The biggest advantage of all is that developers can focus more on the design instead of spending time on repetitive work.
2. Collaboration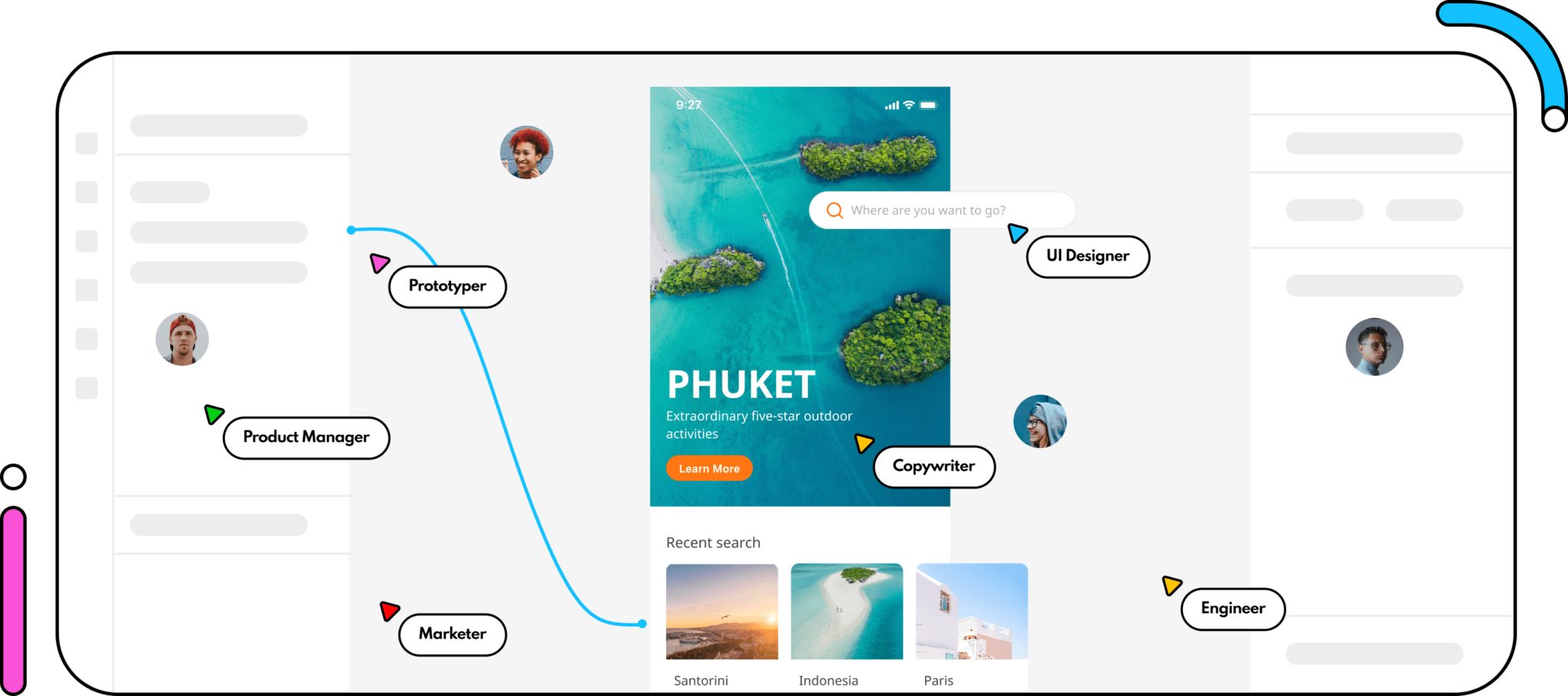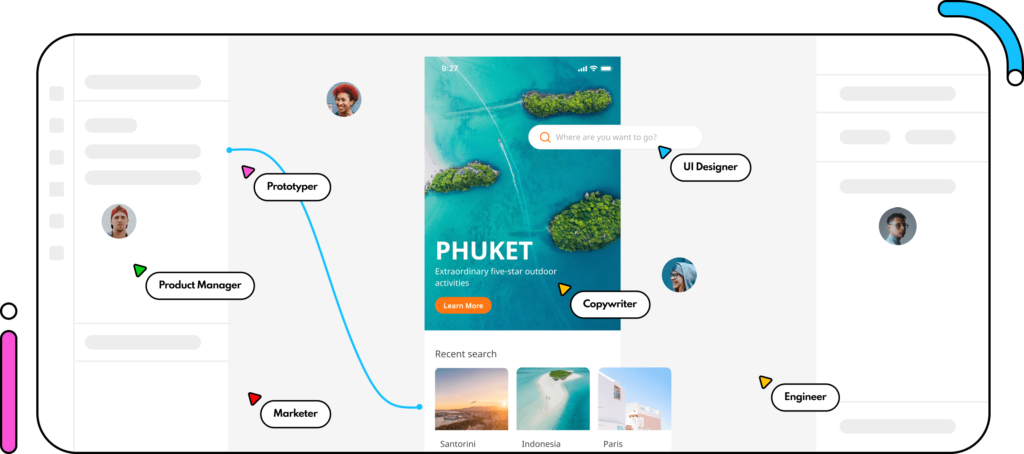 With Wondershare Mockitt, you don't have to manually transfer files to collaborators or send links to others for viewing, editing, and commenting on the projects in real-time. To share projects with people outside the organization, there's a single-click sharing option too.
The fact that multiple people can view and collaboratively edit on the same project in real-time makes it a a great solution for remote teams that require seamless communication.
This tool also takes care of team management in software development projects. It lets you manage multiple projects by assigning it to team members and giving the authority to delete items and move items to personal applications.
Lastly, it helps increase efficiency via open workflow where members can see the status and comments on the project, and synchronize progress and documents in real-time.
3. Handover to Developer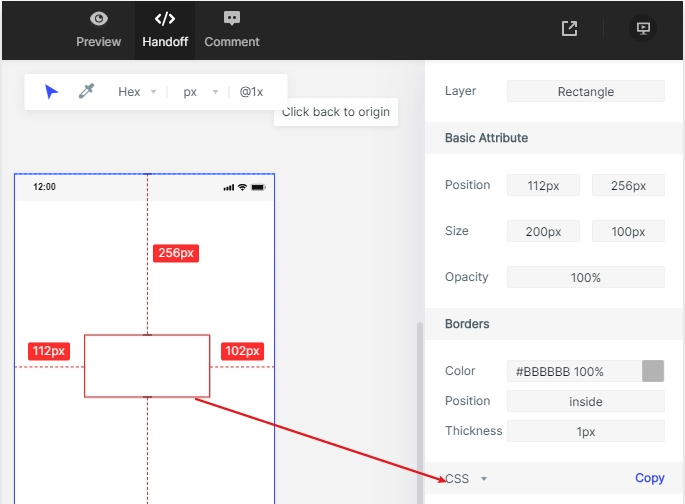 Mockitt offers Handoff feature that's a type of labeling function to help bring the team on the same page.
Commonly called Handover to Developer, it lets designers, managers, and developers quickly look up a specific function and work efficiently.
Wondershare Mockitt: Pricing
You can use Wondershare for free but it comes with certain limitations such as 3 projects per year, 20 screens per project, and 100MB of assets. While this plan works fine for a very small team or personal use, it doesn't offer the option to download your projects or use inbuilt templates. For that, you can opt for premium plans which arrives in two tiers: $69/year and $99/year.
Final Thoughts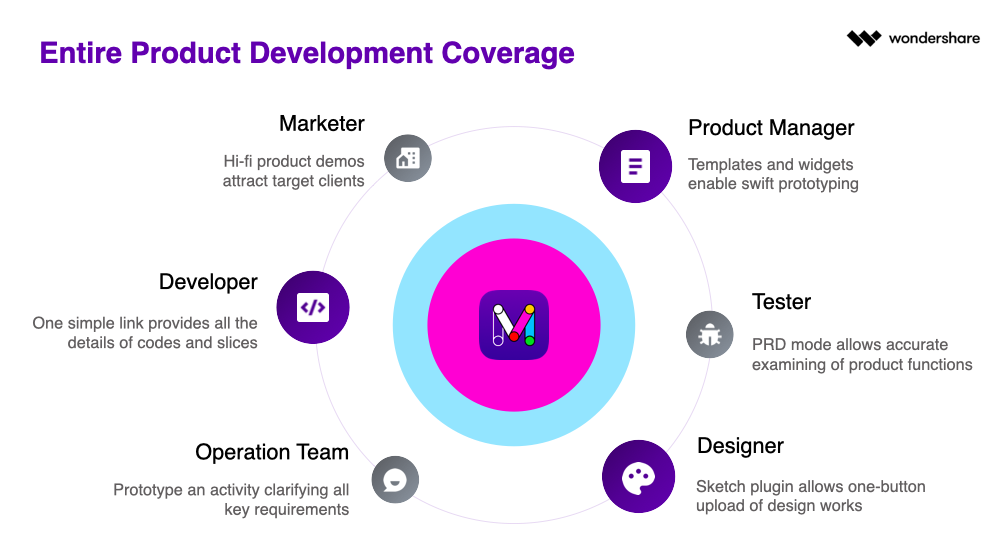 Preparing mock-ups saves you a lot of time and additional work in the graphic designing stage. And Wondershare Mockit is an online design collaborating you can rely on for creating websites or apps with perfectly arranged functional modules and graphic elements. Here's a detailed guide on how to use the app.
The best part about this software is the ease of use it offers. You don't need to install the software — just log in directly through the browser to use and view the project progress in real-time. Besides this, you don't have to keep on worrying whether you saved your progress or not as the automatically saves all changes and lets you access your work anytime from anywhere.
And the last but not the least, the 128-bit SSL protocol for data transmission encryption it offers makes your project a whole lot secure. Just in case you end up losing your data for some reason, Wondershare Mockitt has got your back with multi-level disaster recovery backup.
So overall this tool is worth investing in and if nothing else, you can atleast try the free version to check it out yourself!