Nowadays, what companies really need are the tools and gadgets that can simplify and speed up their work. Similarly, if your daily work includes sharing documents, taking reviews from peers, and editing for collaborative teamwork then we have something interesting for you.
Wondershare Document Cloud is a great software for those whose work involves lots of document sharing. It's a cloud-based document management software that allows users to collaborate, sign documents, share files, and collect live reviews and feedback. Plus, it's safe, secure, and a convenient tool suitable for office workers.
Features Of Wondershare Document Cloud
WDC is a simple and practical tool to interact with PDF documents on Cloud. Anyway, here are some of its key features:
1. Cloud Storage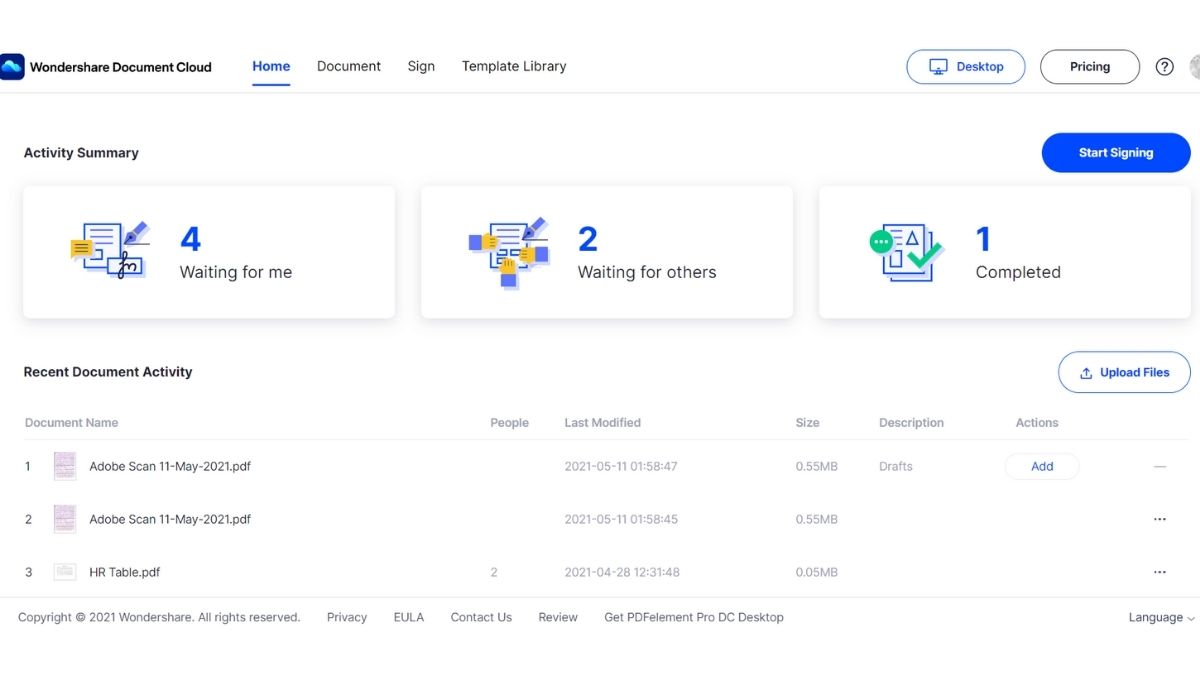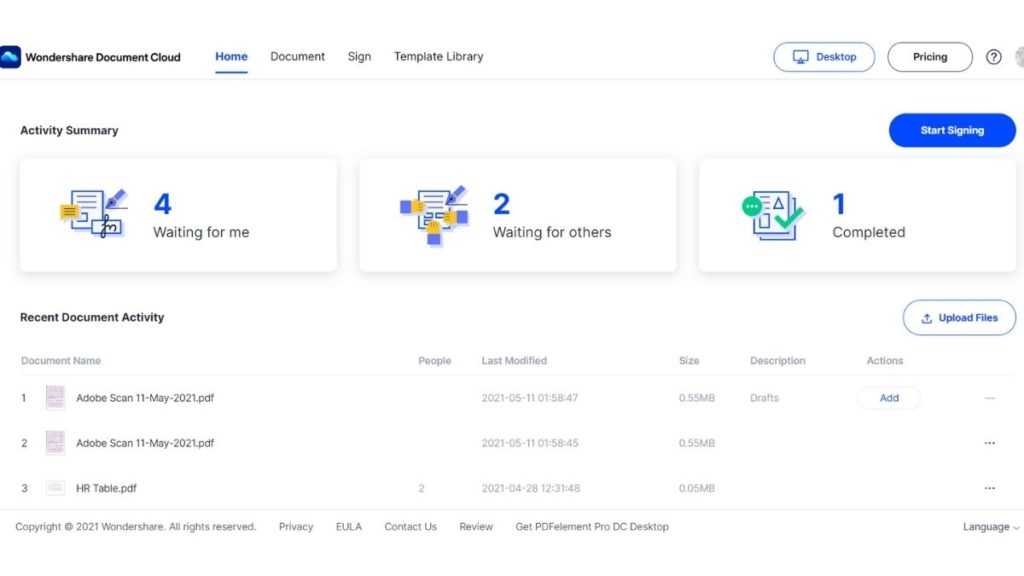 One of the best and demanding features of Wondershare Document Cloud is its cloud storage. It's very useful as it allows secure and productive PDF document cloud storage.
You can store your PDF documents online and access them from anywhere, anytime, from any device. All you need is just an internet connection.
Wondershare provides up to 100 GB of cloud storage.
2. Electronic Signature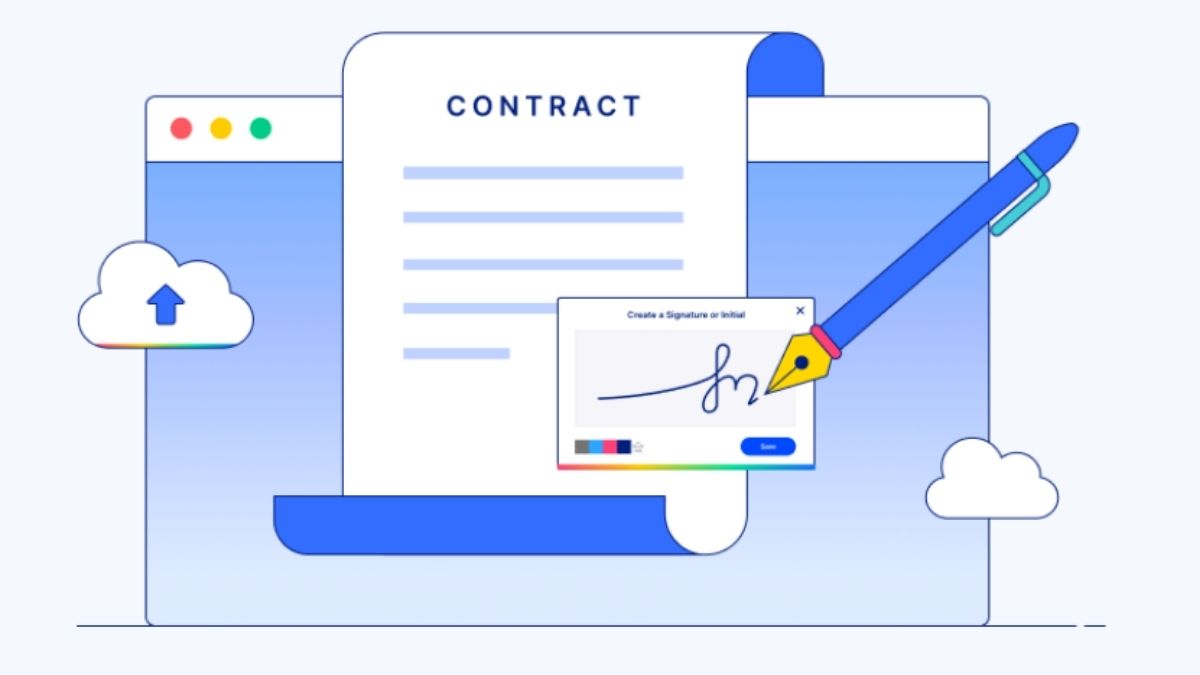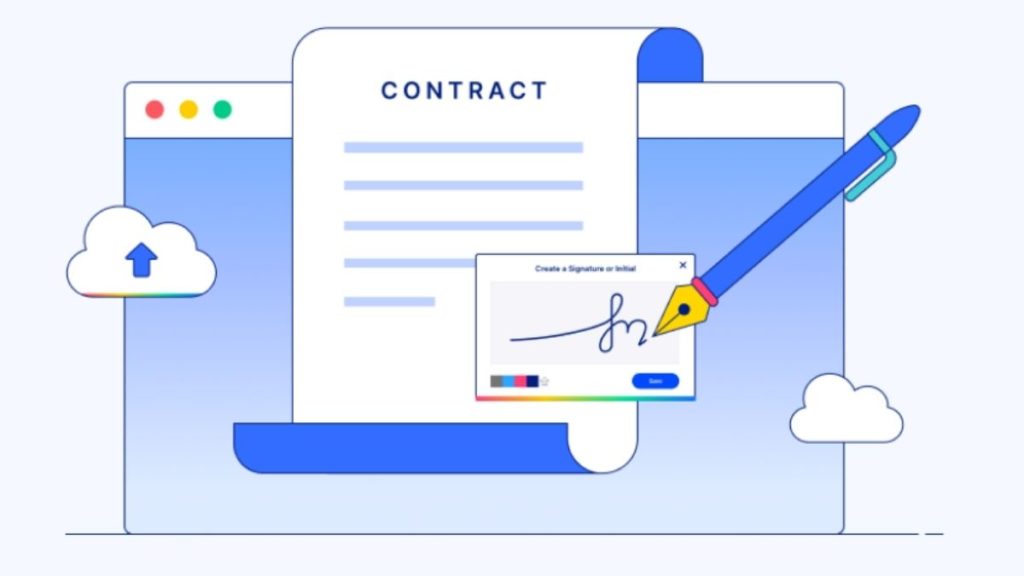 You can securely send documents for electronic signature collection with real-time tracking.
It's a simple process, first, you have to upload a file or agreement from your device and create your own signature and define text fields for recipient signatures. After that, you can send the document to each person for signing process.
All recipients will receive an email for access so they can sign it. You can track the process as it'll notify you when someone signs the documents.
It's a safe and convenient process and you can also keep records like the signer's email address, timestamps, and IP addresses.
3. Annotations And Comments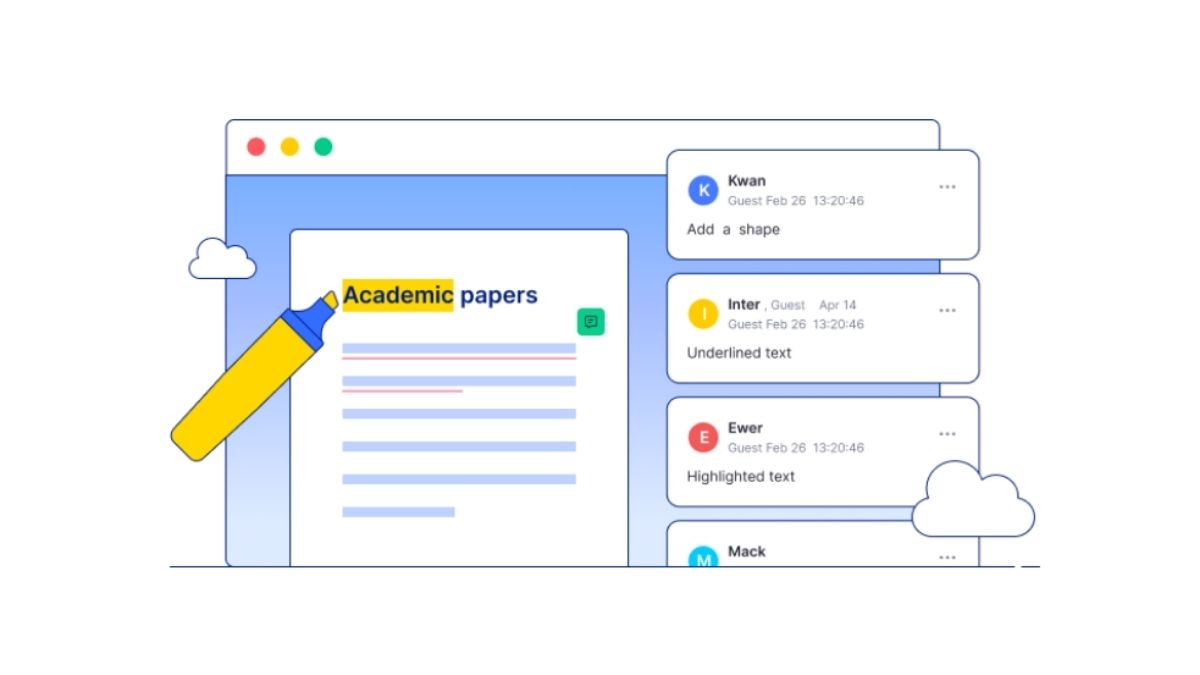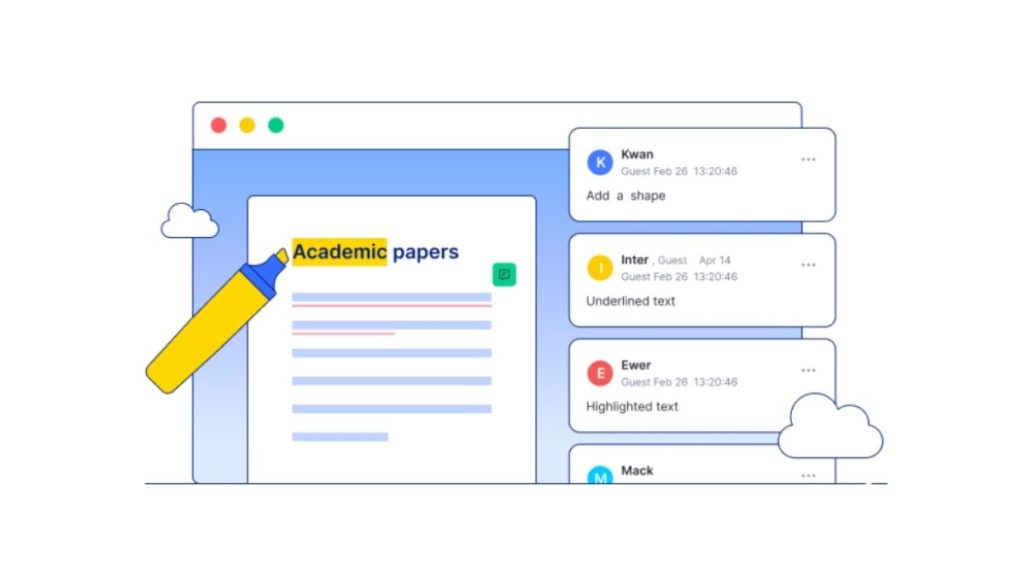 This is one of my favourite features as it allows you to collect reviews and feedback on your documents. Wondershare Document Cloud permits you to highlight, strikethrough, and underline the text and comments of your team members and clients on the documents.
This way, your document gets more informative and improves communication.
4. File Sharing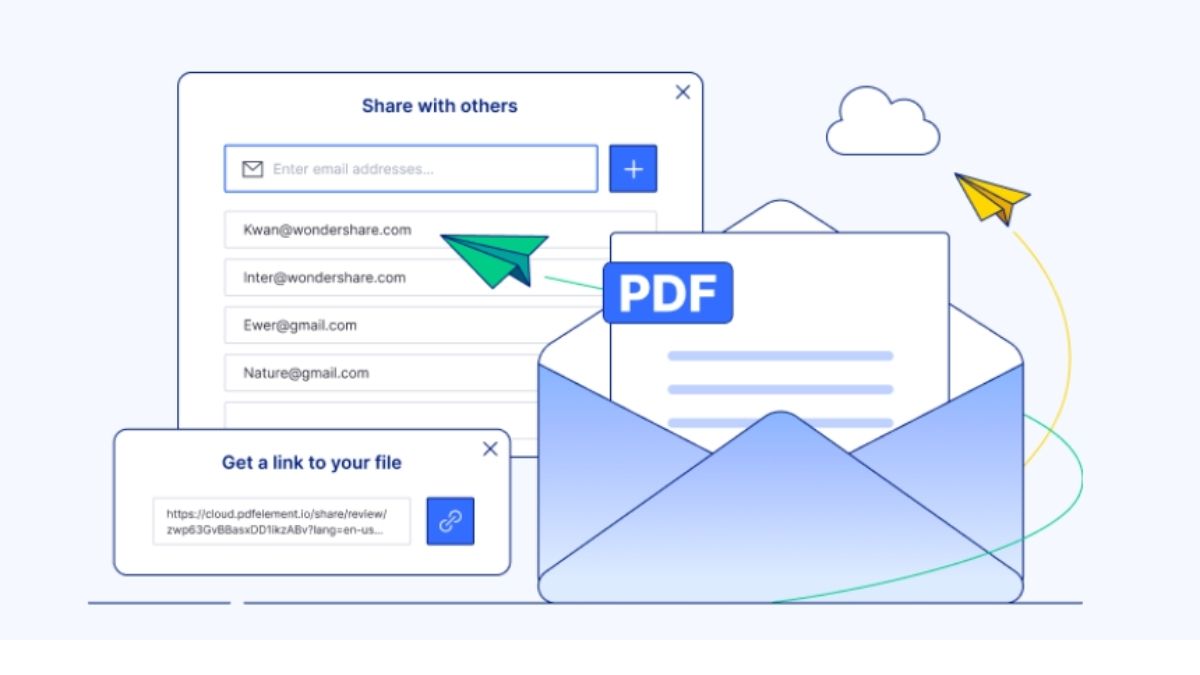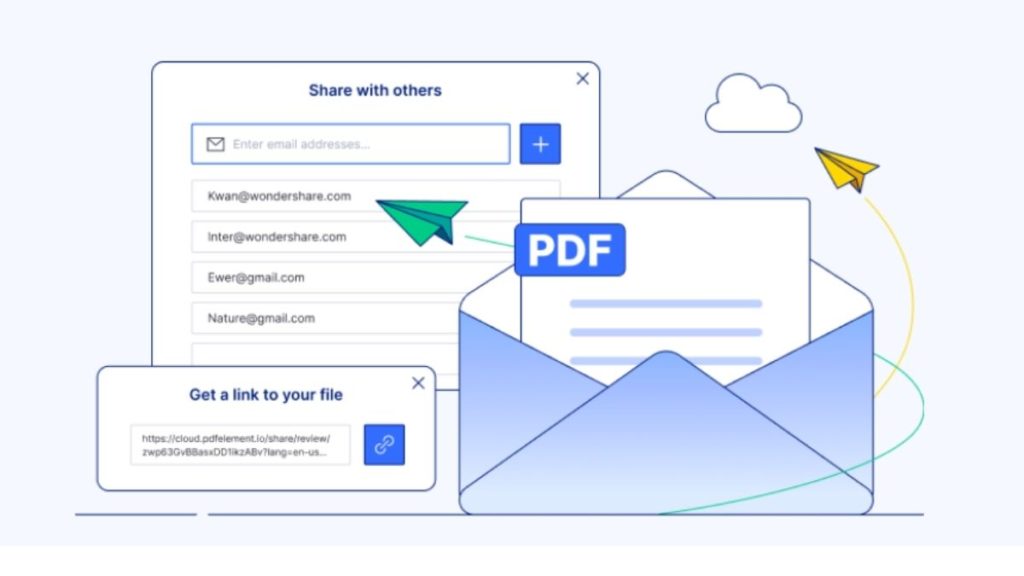 You can share your files with your team members and clients through links and email notifications.
You can also customize editing and commenting permissions for different members. This helps you to keep your files organized.
5. Team Management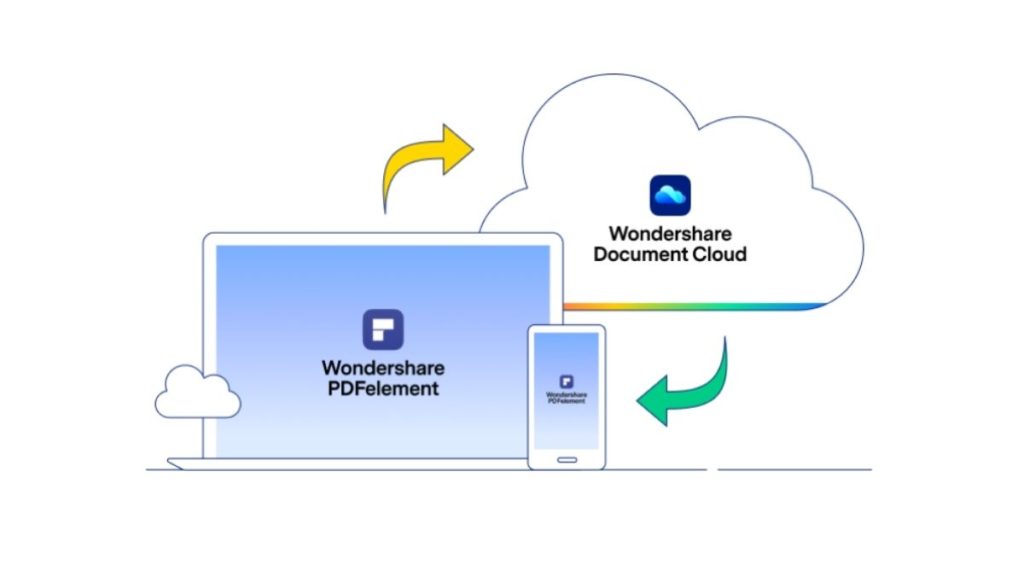 It's a nice team management tool as it helps you to track and report extensive data by allowing you to export, analyze, and improve your documents.
What's New?
You may also find a few of the above features in some other software as well. However, there are some new features in the WDC, let's highlight them.
Online Annotation and Comments: As mentioned above, this feature will allow you to collect reviews and comments from multiple people in one document.
File-Sharing: You can share files and collaborate securely on the cloud.
Unique Selling Proposition (USP)
Simplicity: It's very simple, easy to use, and provides a practical way to interact with PDF documents on the cloud. You don't need any expertise or technical knowledge to use this software.
Bundle with PDFelement: WDC is also bundled with other Wondershare products like PDFelement 8.0 to achieve multi-terminal interaction. Pre-built document cloud integration is available in PDFelement for Windows.
Collaborative Teamwork: Wondershare provides powerful tools to save documents, collect reviews and electronic signatures, and share files through this cloud-based platform.
Target Audience
Wondershare Document Cloud is a modern-age tool for the modern generation. Hence, it targets trendy and high-expectation office workers between the age groups of 20-55
Wondershare Document Cloud: Pricing
Considering the needs of the modern industry, the company kept competitive pricing for WDC. There are two packages available: Document Cloud and PDFelement Pro DC.
The paid subscription for Document Cloud is $29.99 annually and $9.99 quarterly. On the other hand, for PDFelement Pro DC it's $99.99/year and $29.99/quarter respectively.
As of now, the company is also providing a free trial so that you can check it out before buying it.
Conclusion
Currently, there are multiple cloud-based storage services. However, what makes it stand out is its ability to allow online annotation, comments, file-sharing, and much more.
It can be a handy and time-saving tool, especially in the current pandemic situation when most employees are working remotely.