Microsoft has been making certain moves to help users better understand if their PCs can run Windows 11. This compatibility issue has become a worry for many users with older hardware as Windows 11 will only run on eligible devices. Moreover, Microsoft is playing the update game differently this time.
The company previously released a PC Health Check tool to check if PCs are compatible with Windows 11. Likewise, Windows Update can now tell you if your PC can run Windows 11. Currently rolling out to the Windows 10 Insider Release Preview channel, the feature gives an in-app notification.
Windows Update's In-App Notification
As discovered by Windows Latest, the latest Windows 10 Insider Preview build provides an in-app notification about Windows 11's compatibility. The said feature is more convenient than the current procedure to check if a PC supports Windows 11.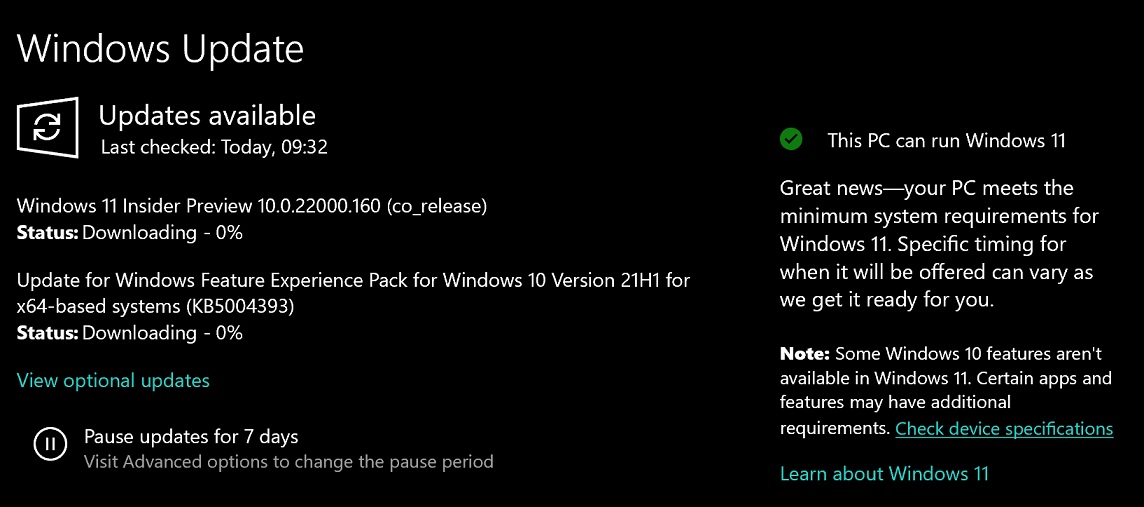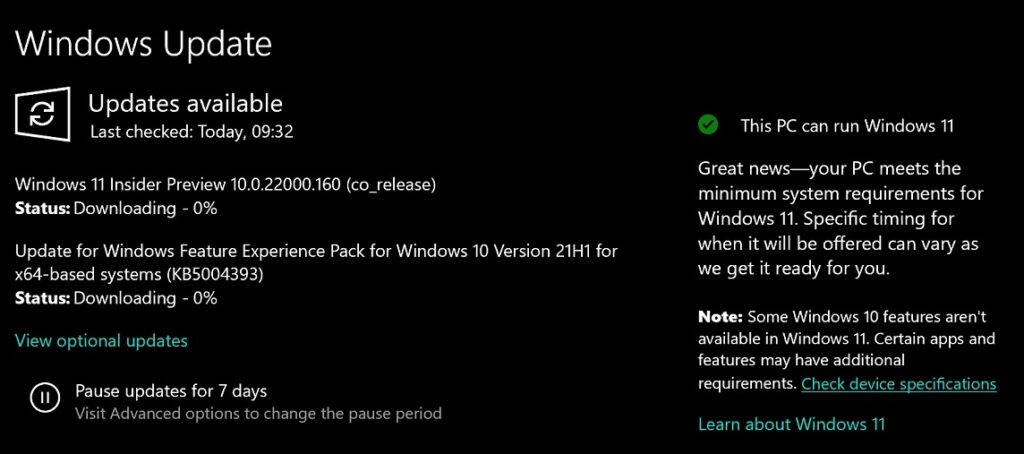 The above screenshot showcases the in-app notification in Windows Update inside the Settings app. While updating, see if your PC can run Windows 11. Furthermore, it even tells you that some Windows 10 features aren't available in Windows 11. There are also links to support pages that contain information regarding Windows 11's requirements, removed features, and more.
However, the in-app notification functionality is only available in Windows 10 Insider Preview channel's latest running build. We expect to see the same feature coming to all eligible Windows 10 PCs as it's only fruitful for all users. Getting a free upgrade and being eligible for one should have its perks.
In other news, users with older PCs are currently on a hiatus right now. Microsoft is already scaring many users with the new Windows 11 system requirements. The tech giant says you can install Windows 11 on older PCs, but you won't get updates on it. This is the first time Microsoft is pulling something like this off. However, this might be a false move that we cannot know for sure.