Short Bytes: A new change has been observed in the latest Windows 10 Insider Build 15058. Windows 10 now includes the functionality to download some updates even if an internet connection is set as metered. Microsoft said these critical fixes are required for Windows to run smoothly, and they won't be pushing heavy updates over metered connections.
F
or the ones running limited data on the Windows PC's, setting their
internet connection as metered
has been a savior against the ruthless automatic updates which contribute to the surge in data bills.
Microsoft is about to reduce the data stopping capabilities of the metered connection feature in Windows 10. Spotted by Windows Supersite, the latest fast ring Windows 10 build 15058 released last week includes a message under the Windows Update settings header. It says that Windows will download selected updates, even over a metered connection, which are required to keep Windows running smoothly.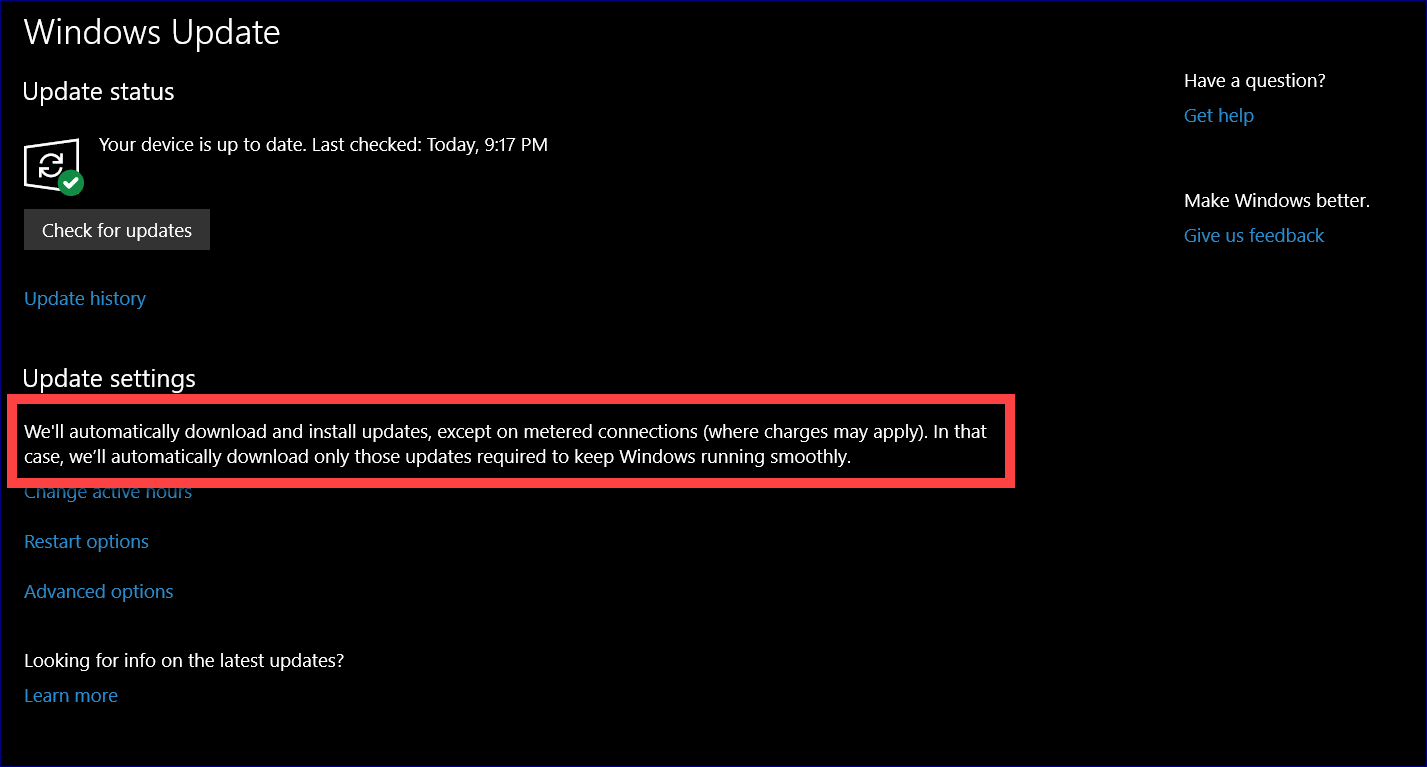 Before you start thinking of it as a horrible nightmare, Microsoft has to say something on their part. The company told Supersite Windows that they wouldn't be pushing big updates over metered connections, but only critical fixes, if required.
Even if we assume that the critical fixes would be less frequent, the question about their bandwidth consumption over metered connections remains unclear. Also, the said change is the part of a Windows Insider build; it might change before the Creators Update. Or, maybe, it would make its way to Windows 10 as the update is in its final stages and expected to release next month.
What are your views on this, drop your thoughts. And don't forget to tell us your feedback.
Also Read: How To Disable The Irritating OneDrive Ads In Windows 10 File Explorer?