Short Bytes: After spending months in beta phase, Windows Subsystem For Linux (WSL) has finally grown into a complete Windows 10 feature. While the Windows 10 Insiders can grab this feature by getting the Build 16251, other users need to wait for the Fall Creators Update. After this change, Windows users can use regular feedback channels to submit their reports.
W
ith Windows Subsystem For Linux (WSL), Microsoft allowed Windows developers to use Linux tools on Windows 10 itself. Just recently, more Linux distros were added to WSL and it became easier to
install Linux on Windows 10 via Windows Store
. Till now, this feature was in beta phase.
With the release of the Insider Build 1625, which can be grabbed by the Fast Ring Insiders, Windows Subsystem For Linux is out of beta. The early adopters will notice that WSL is no longer marked as a beta feature in this release.
Just in case you're a conservative Windows 10 user who doesn't trust Microsoft with its Preview builds, you'll be able to witness this change in Windows 10 Fall Creators Update due in Fall 2017.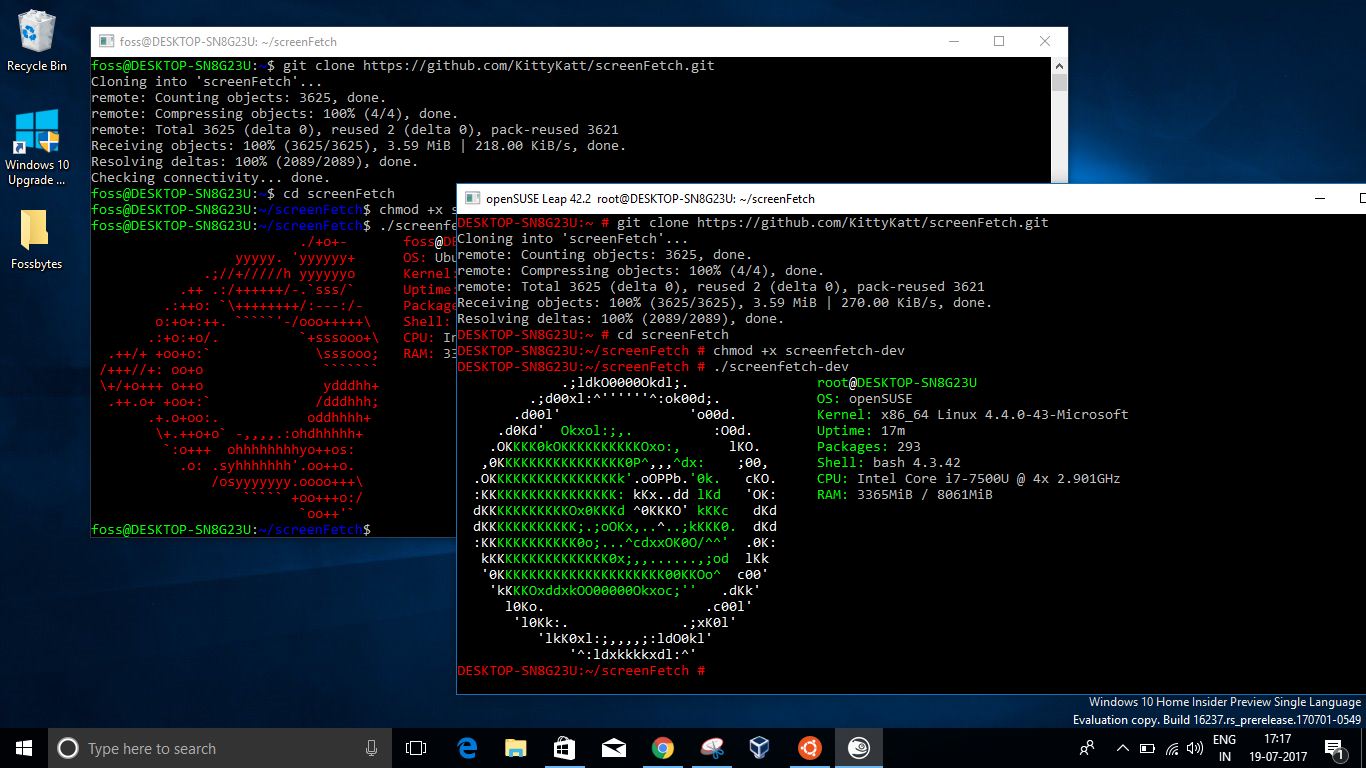 Microsoft added that the skeptical users will now be able to use WSL as a day-to-day developer tool to create and test apps on Windows 10.
Are there some new features in WSL?
Not much. You'll notice changes like the ability to file issues related to WSL via normal Windows 10 feedback channel. You can also use Windows 10 Feedback Hub to register your findings.
Are you using Windows Subsystem for Linux? Just in case you're not, you can follow this guide to install Ubuntu and openSUSE Leap on your Windows 10 machine. Don't forget to share your experiences.