Short Bytes: Releasing Windows 10 Insider build 16257, Microsoft has updated the color scheme of Windows Console (CMD) to a new default. It is more readable and fits better with modern displays having high-contrast and resolutions. The change will arrive as part of the Fall Creators Update.
I
t's been around 20 years since Command Prompt, or its more fancy name Windows Console, saw any major change in its color scheme, Microsoft says. The support for 24-bit RGB color and ANSI escape code came to Windows Console in the Creators Update.
Now, with the release of Windows 10 Insider build 16257, changes have been made to the default color values to make darker colors on modern screens more legible.
For instance, this has also marked a shift from the hard to read legacy blue color in the command-line to the more readable version of blue.


The said change is small, but Microsoft says it was necessary as a lot of transformation has happened in the display technologies. Starting from CRT to TFT to LCD and modern 4K displays. Thus, there was a need for a newer color scheme that fits better with high-contrast displays.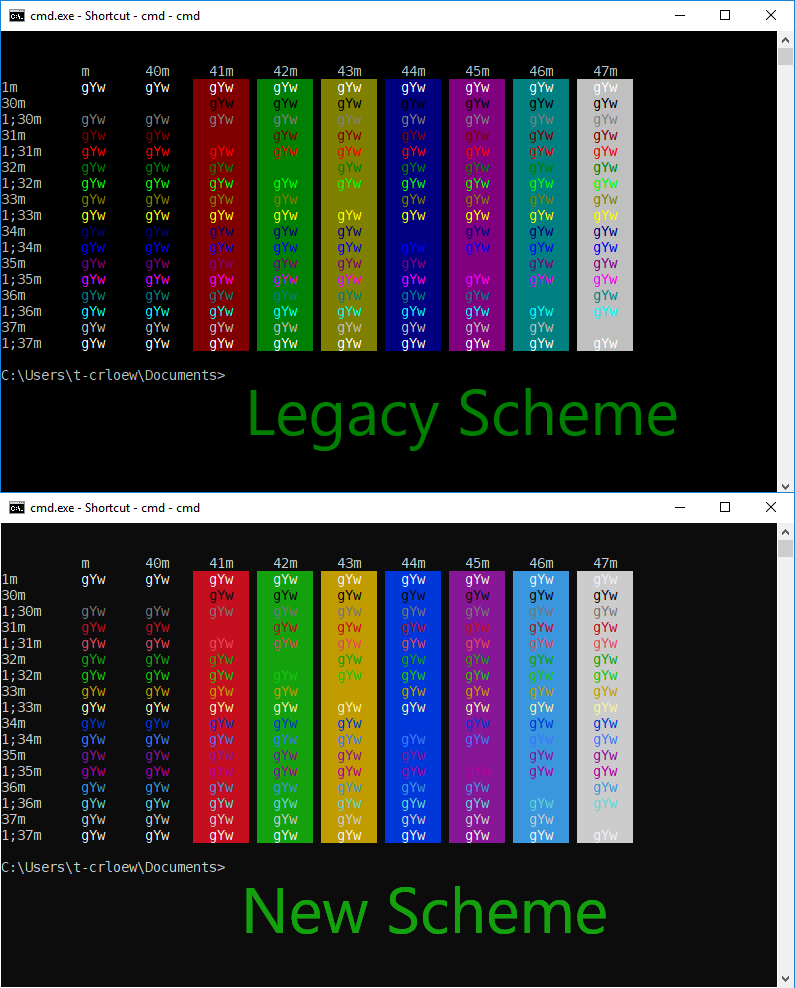 The new color scheme is a part of Microsoft's continued efforts towards improving Windows command line experience which also includes the Windows Subsystem for Linux and improvements in Powershell.
It will arrive on mainstream Windows 10 with Fall Creators Update. For Insiders, they need to clean install the build 16257 on their machine. If someone upgraded from a previous build, Windows will keep the legacy color scheme.
Got something to add? Drop your thoughts and feedback.