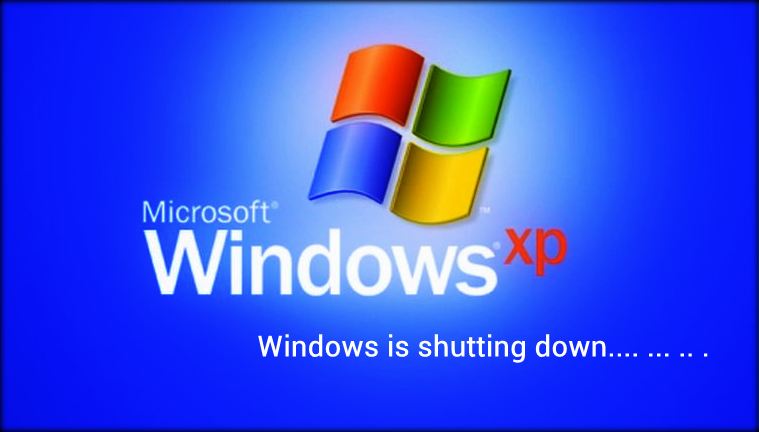 As the end of Windows 8 approaches, a rise in the number of Windows 8 users is being seen. Confused? Read ahead. After about two years of its release, Windows 8.1 has managed to surpass Windows XP in the desktop OS category.
A
ccording to
NetMarketShare
, the
"disappointing" OS
from the house of Microsoft has just reached over 16 percent market share in June, combining the two versions.
Windows 8.1
now runs on 13.12 percent systems whereas Windows 8 could be seen on about 2.9 percent devices. The share of Windows 8.1 has seen a rise from 12.8 percent in May that helped it to surpass the Windows XP numbers.
On the other hand, the vintage Windows XP has managed to score 11.98 percent users which is lesser than 14.6 percent in May.
Over the past months, it is being observed that Windows XP is losing its ground. Few months ago Microsoft announced that it is leaving Windows XP in the abyss and has stopped its support. This shift is also being seen as a natural event as the release date of Windows 10 approaches. The Windows 7 and 8.1 users will be getting free Windows 10 upgrades for the first year.
So, if you are running Windows XP and Vista, you will have to pay for the new operating system. So considering the fact that Microsoft is leaving no stones unturned to make Windows 10 an operating system that everybody loves, people are willing to upgrade their Windows XP PCs to Windows 7 or 8.1.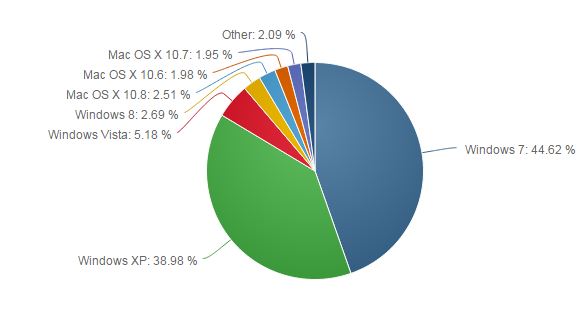 I guess this shifting trend might be a good news for Microsoft as it's an indication that people are willing to upgrade to Windows 10. The fact that remains striking is that Windows 7 remains at the top with a share as big as 61 percent. Windows 7 is pretty old now but the love it is receiving from the users is still unmatchable.
Overall, Windows still dominates the desktop operating system market with about 90.8 percent. Its closest competitor is Mac OS X with just 7.5 percent and the next comes Linux with 1.6 percent.
Which operating system do you use? Tell us in comments below.
Also read: Windows 93 is Complete and Ready to Use, Try this Weirdly Genius OS Here