Short Bytes: Earlier, Microsoft warned users that upgrading to Intel's and AMD's new processor architecture will bar them from getting the latest software updates for Windows 7 and 8.1. Though the company has stopped rolling out updates, there is a user-made patch that is available for both chip types and allows users to continue running older operating systems on newer processors. The batch scripts are available for those who are not yet ready to upgrade to Windows 10.
M
icrosoft during the month of January warned users that it would be introducing a limitation that would prevent them from receiving future Windows 7 and Windows 8.1 updates. Sure enough, that is exactly what happened, but this restriction has been bypassed with the help of a user-made patch.
On GitHub, an individual who goes by the username Zeffy has successfully managed to remove this limitation which had earlier made Intel Kaby Lake and AMD Bristol Ridge processor owners very upset. After the April 2017 Patch, released last week, Zeffy took advantage of the opportunity to test the four batch scripts he created during the month of March, after version KB4012218. In short, the scripts that he has created, work as they are intended to; they patch Windows DLL files and skip the part where it checks the CPU version, resulting in updates being released for Windows 7 and 8.1 platforms.
If you want, those four batch scripts are available to download on GitHub, and they are completely open-sourced and ready for inspection in case you believed that Zeffy was attempting to release malware on your system. There is one thing that you will have to take into consideration, and that's been detailed in Zeffy's README repo: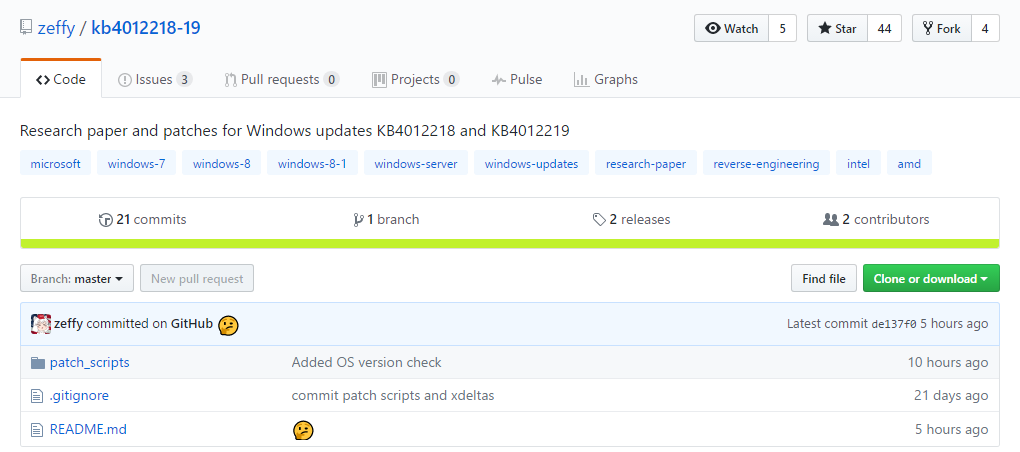 "The only downside of these solutions is you have to apply a new patch whenever wuaueng.dll gets updated."
The plus side, however, is that the entire process is not going to take too much of your time.
If you have something to add, drop your thoughts and feedback.