It's been a considerable amount of time since Windows had new volume and brightness indicators. The black bar indicators introduced in Windows 8 are finally going away. Likewise, Windows 11 is getting new volume and brightness indicators that match the Windows 11 design.
The old indicator flyouts from the Windows 8 era stayed throughout Windows 8, 8.1, and even Windows 10. Despite Windows 10 having some design changes, Microsoft stuck with the old black volume and brightness indicators. Above all, even the initial Windows 11 release had the old indicator flyouts.
Windows 11 gets rid of old volume indicators
The hardware indicators' design for brightness, volume, camera privacy, camera, and airplane mode aligns with Windows 11 design. These new flyouts will appear when you press the volume or brightness keys on your laptop and honor light/dark mode to give you a more coherent Windows experience," said Microsoft's Windows 11 Insider chief Amanda Langowski. "Brightness and volume indicators continue to be interactive with the update."
What's better than Windows 11's new volume and brightness indicators? Indicators in dark mode. The new flyout indicators will respect the color scheme of your PC. Also, here's a comparison of the old indicators with the new ones.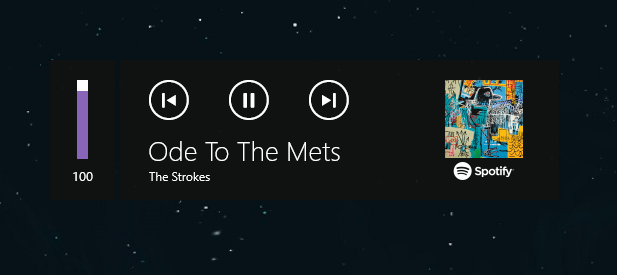 The design change comes to Windows after 12 years and is indeed a historic moment. Microsoft is rolling out a visual update to Insiders through the Windows 11 Insider Preview build 22533 in the Dev channel. Hence, you can access these changes right away if you're a part of the Windows Insider Program's Dev channel.
If you're running a stable build for Windows 11, it might be a while until you get the new flyouts. Microsoft focuses on delivering large updates at longer intervals, unlike the Windows 11 Insider builds. Hence, stable users might need to wait longer.
Meanwhile, Microsoft is also rolling out a new calling feature for the Your Phone app on Windows 11. "This update includes a new in-progress call window with updated icons, fonts, and other UI changes that align with the improved design of Windows 11," said the blog post.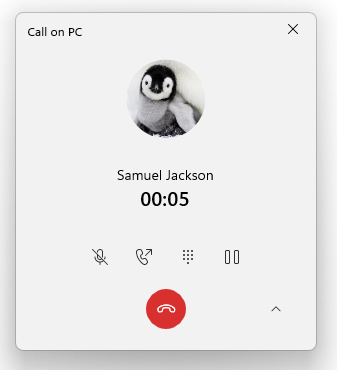 Certainly, insiders are getting new features every week, and it might take Microsoft a while for a public rollout. Releases in the Insider channel are mostly for testing, as are the Windows 11 volume and brightness indicators. However, if the feedback is positive, stable users will get the updates in due time.