The recently leaked Windows 11 is already making us question the future of Microsoft's operating system. Now, reports suggest that there is another Windows 11 variant in the works, called Windows 11 SE. Yes, it might paint a picture of the iPhone SE in your mind, but it's another Windows we are hearing about.
If you want to know more about the upcoming Windows 11 OS, you can read our complete Windows 11 coverage.
What is Windows 11 SE? Why Should You Care About It?
Windows 11 SE could be the upcoming version of Windows that follows the cloud-first approach. It's suggested that the OS will restrict some features and unauthorized app downloads. Maybe, it's one more attempt from Microsoft to rival Chrome OS.
Now, to figure out what the SE Moniker means, you might have heard about Windows 98 SE. Here, SE stood for Second Edition and the OS brought some feature updates to Windows 98. It could be possible that Redmond is using Second Edition for Windows 11, but nothing concrete can be said at the moment.
You might have heard about Windows 10 Cloud, which was released as Windows 10 S and later renamed Windows 10 with S Mode. Windows 11 SE is considered a successor to the S Mode that wasn't well-received by many people.
How do we know Windows 11 SE exists?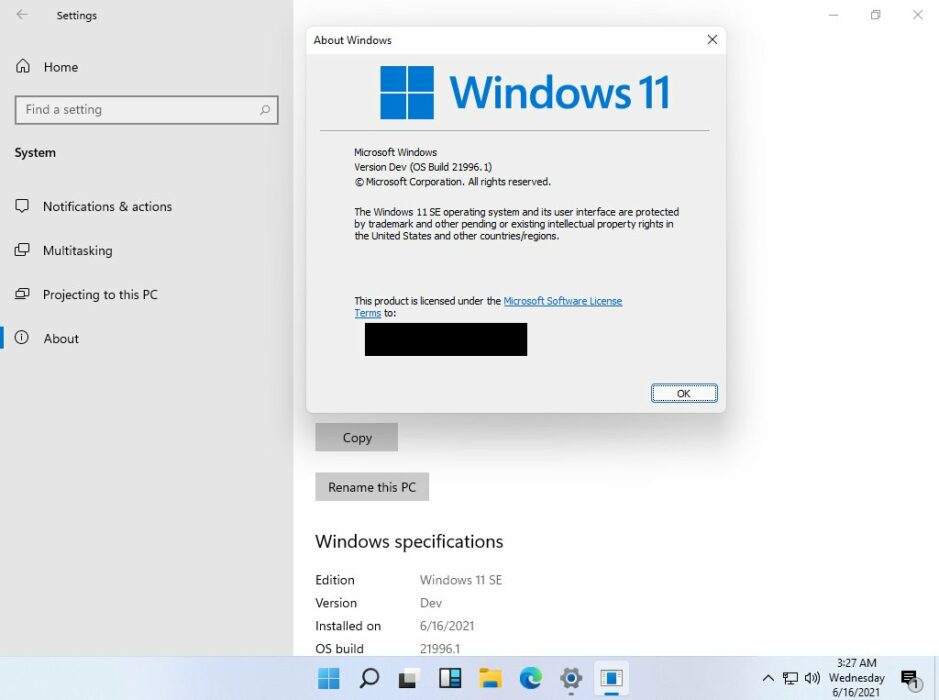 The first screenshots of Windows 11 SE's existence were posted by Twitter user Sigma and later confirmed by XDA Developers. A new SKU called Windows 10 CloudEdition is found, which displays Windows 11 SE as the edition.
However, you shouldn't confuse CloudEdition with Microsoft's CloudPC service that streams Windows 10 from the systems hosted on Azure.
Anyway, Sigma says that the offline Windows setup experience is broken on Windows 11 SE which means you can only use it with a Microsoft account. However, you can switch it to a local account later.
The stripped-down version seems to restrict some features as well, for example, you can't find Phone and Search options in the Settings app. One weird thing spotted by Sigma and XDA is that the Microsoft Store is disabled by default on 11 SE.
Previously, we have seen Microsoft promoting its Store above everything else when it comes to app downloads. Ironically, Sigma reports that Win32 apps are working fine on this cloud version of Windows.
Do we need a cloud-focused Windows 11?
It's being suggested the upcoming Windows 11 SE is aimed at enterprise users. One big goal Microsoft had in the case of Windows 10 with S Mode was to ensure maximum privacy and security. And the company ensured it by restricting the features.
Speaking of general users, the S Mode couldn't become the daily driver for many users and its presence faded with time. It's almost evident that everyday users don't really need a stripped-down Windows OS. What they want instead are some significant upgrades that can justify the Windows 11 label. Let's see what happens on June 24.