The world saw Windows 11 preview running on some unusual devices since its announcement. The best part is, it could run games too. Hackers and developers managed to run Windows 11 on phones like OnePlus 6T, Xiaomi Mi 8, and Microsoft's own Lumix 950 XL.
But, it's all fun and games until it comes down to a practical approach. Windows is an operating system made for desktops, laptops, and now tablets. Therefore, running the same on smartphones isn't quite feasible. As one expects, Windows 11 running on phones comes with various hardware and software incompatibilities. Let us analyze the future of Windows 11 on mobile devices.
Windows 11 Boots On Smartphones
An engineering student, Gustave Monce, made it possible to run Windows 11 on a Lumia 950 XL. The Lumia 950 XL was one of the first devices that shipped with Windows 10 Mobile.
"It all started really 5 years ago when Windows 10 Mobile was near obsolescence," says Monce, in a conversation with The Verge.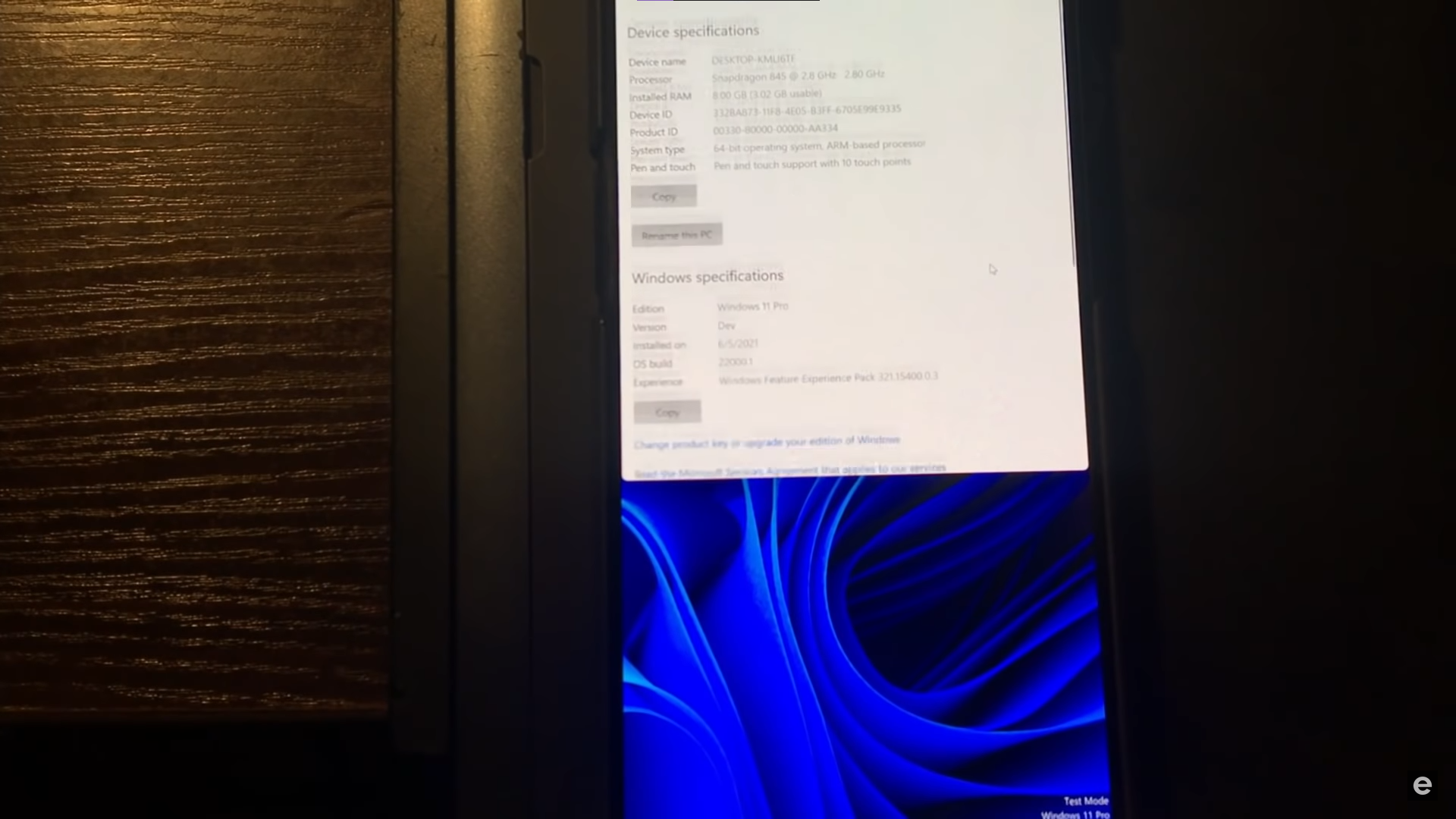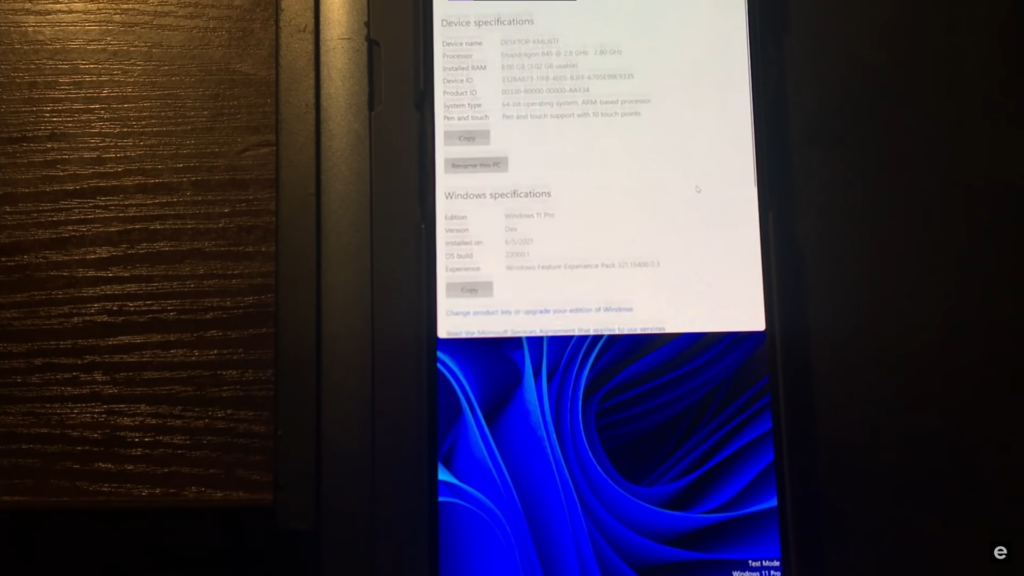 In other news, a Polish hacker named Adrian "edi194" Misiak demonstrated the installation process of Windows 11 on his OnePlus 6T. Also, the group behind the project of running Windows on ARM-based smartphones even managed to run games on it. For instance, they played games like Counter-Strike: Global Offensive, Call of Duty: Modern Warfare 2 on a OnePlus 6T running Windows 11.
But, is all this fuss really worth it? I don't think so. Windows was and is meant to be an OS for PCs and tablets. No matter how much the UI is optimized, has features for touchscreen devices, it cannot replace Android or iOS as a primary operating system on phones.
In a rare case, if Microsoft ever wants to give it another try and put Windows 11 on a smartphone, it'll have to come up with a new UI. Possibly, rethink something based on the tile interface on Windows Phone and Windows 10 Mobile.
Gone Is The Windows Phone Era
Microsoft really went all-out with the Windows Phone. But, as we all know, it failed miserably. What I'm trying to highlight is, this is not the first time we're seeing 'Windows' on a phone. To clarify, there was a Windows designed for smartphones and it had its own reasons which led to its downfall.
To begin with, they underestimated Google when it was just starting out with Android. People just weren't ready to use Windows Phones because of how they functioned, and the lack of compatible apps. You can read all about the failure of Windows Phone here.
Surprisingly, that isn't all. Microsoft admitted to not having any plans for new phones or features that had any connection with Windows Phone. This is key evidence that makes me believe that we will not be seeing Windows on smartphones anytime soon. Microsoft's Joe Belfiore tweeted the same back in 2017 after Redmond pulled the plug on its mobile OS.
With that said, I'm pretty sure we won't be seeing Windows 11 on smartphones.
Microsoft's Backup Plan
Now that Windows Phone had failed, Microsoft had to do something to stay in the rivalry. It could either try again, build another Windows platform from scratch, which the company sort of did with One Windows (a cross-platform unification project to run the same Windows on PC, mobile, Xbox, and other platforms). Another option was to forget about putting Windows on smartphones and create something that better links with already existing operating systems.
Bridging the gap
What did they do? As we can all see, today, their latest Surface Duo is running on Android. This is a clear indication that the tech giant has given up on creating a mobile operating system. Meanwhile, we've seen the 'Your Phone' app shipping with Windows 10 which connects your PC to your phone and lets you access the phone's notifications, texts, images, and calls (on supported devices) directly from your PC.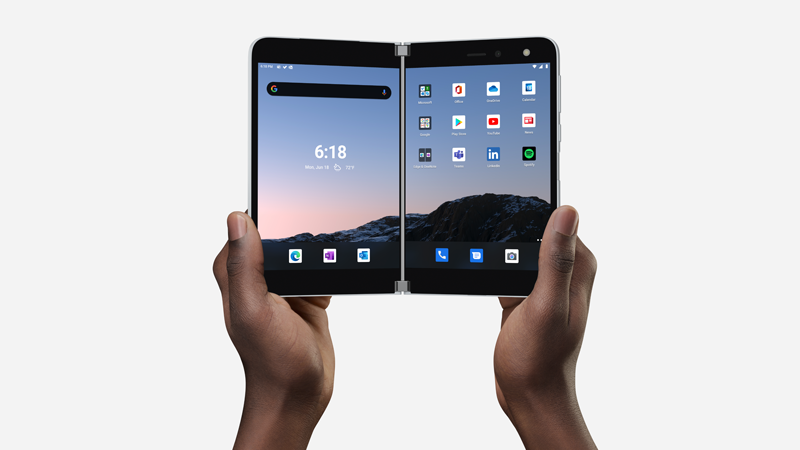 Over the years, the Your Phone app has been improving and getting new features such as phone call support and some exclusive features for Samsung and Surface devices. This looks like Microsoft's try at building an ecosystem where you can link your phone and PC to work seamlessly.
What Microsoft is trying to do with Your Phone is that it's making you ditch your phone (in an active state, of course) and do everything you can on your PC itself. Calls, texts, photos, apps – all in one place. However, we've seen something similar years before with Apple's Continuity features (which of course only work with iPhones).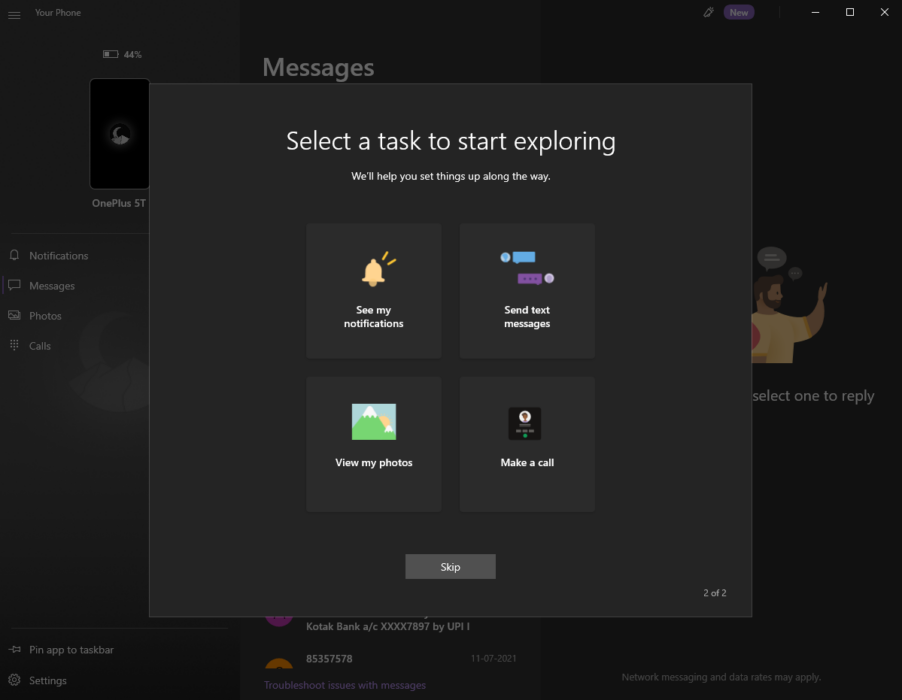 Jumping to the present, with Windows 11, comes the support for running Android apps natively on your system and even sideload them. This is a huge step towards creating an ecosystem that lets you do all the "phone work" on your PC. Microsoft played this pretty well and I expect a lot from it.
The move makes a lot more sense when we find out Android now owns around 41% of the global OS market share (via StatCounter), while Windows is sitting at 30%. And this seems to be Microsoft's new strategy; first, it absorbed Linux into Windows with WSL and now it's doing the same with Android.
Creating for your smartphone
Microsoft couldn't create a smartphone for you. So, now it's creating what's inside your smartphone; the Android and iOS apps that breathe life into a piece of mobile hardware. And not just for the sake of it, Microsoft-made apps like SMS Organizer and Microsoft Launcher are very popular and loved by users.
Windows And ARM
Since we've established that Windows won't be having a mobile version of itself, and stick to extending support for the existing platforms, it doesn't mean the story ends here. Various ARM-based SoCs available in the market mostly power smartphones and tablets, with an exception of Apple M1 and a handful of Snapdragon-powered Windows PCs.
I believe ARM chips can pretty much take the place of generic consumer CPUs in devices like laptops, home PCs which people use daily. We have Windows 10 and Windows 11 versions that are compatible with the ARM platform. Microsoft has its own Surface Pro X tablet featuring the custom-designed SQ1/SQ2 chip and running Windows on ARM. In fact, developers made it possible to run Windows 11 on smartphones using the same builds.
ARM has a lot of potential and it's giving a tough competition to Intel and AMD. For instance, what Apple did with their entire M1 lineup was remarkable. The shift from Intel-based CPUs to ARM-based M1 SoC helped Apple achieve a significant boost in performance and cut down the price. So, if Apple can do it, so can Microsoft. Windows on an ARM SoC can have a promising future which could increase efficiency in day-to-day usage.
Apple's ecosystem is its ace in the hole right now but Microsoft has achieved limited success here. Even if Windows on mobile doesn't seem like a fair combination, Windows can be molded into something bigger.
Windows running on ARM-based devices, better integration with Android, and a seamless workflow implementation is very much possible. The introduction of Android apps in the Microsoft Store coming with Windows 11 is the biggest evidence of this.
It seems that Microsoft has big plans with Windows 11, and I can't wait to see what's in store for us.
Conclusion
To conclude, it seems that we won't be seeing Windows 11 running on smartphones. Part of the reason is that it isn't feasible, and it has failed once before. However, Microsoft had a Plan B which started a new ecosystem with Windows at its center using the Your Phone app and mobile apps. Although, Windows running on ARM-based SoCs on full-fledged PCs is a real possibility, and we might see major changes coming to the industry very soon.
So, what do you think about this? Do you want a redesigned Windows phone? Let us know in the comments below.