Microsoft is at it yet again. The company has provided us with various apps since testing a new and refreshed catalog of Windows 11 apps. Likewise, Windows Insiders is among the first users to receive some of these apps. Now, we have a look at another app that could be released soon – Windows Media Player.
The new media player could probably be the replacement for Windows' existing apps for media and music. The teaser features an app with a refreshed UI, more features, and a possible integration of the Focus Sessions feature.
A combined Media Player app
During the official Windows Insider Webcast, Microsoft accidentally revealed a screenshot of an unseen "Media Player" titled app. The same created hype among several users on Reddit after it was seen in action on the Insider Webcast stream.
This could be one of the announcements that Microsoft wants to showcase with the stable public release of Windows 11. After all, it would be a blunt presentation if Microsoft puts out what the world already knows in another probable event or launch series. However, it looks like Microsoft's big surprise won't exactly be a surprise following the accident on the Windows Insider Webcast.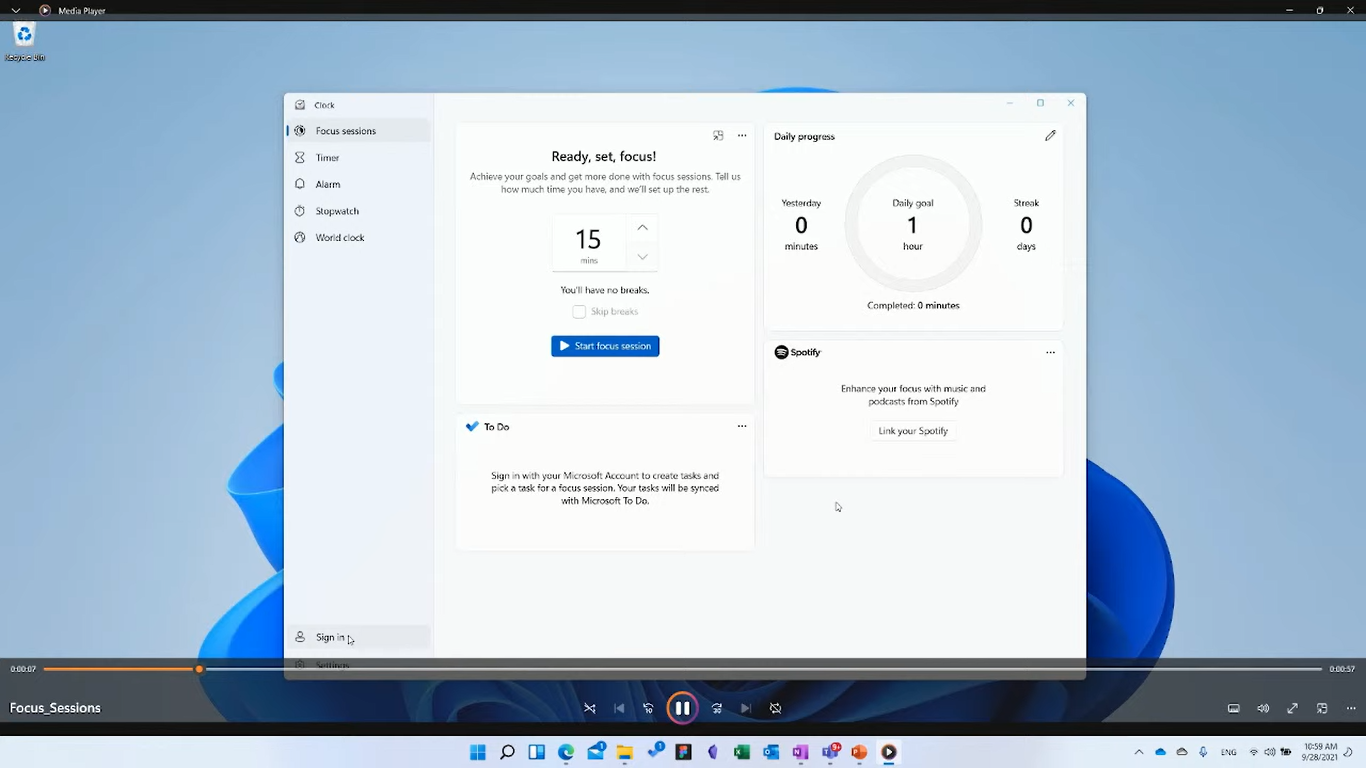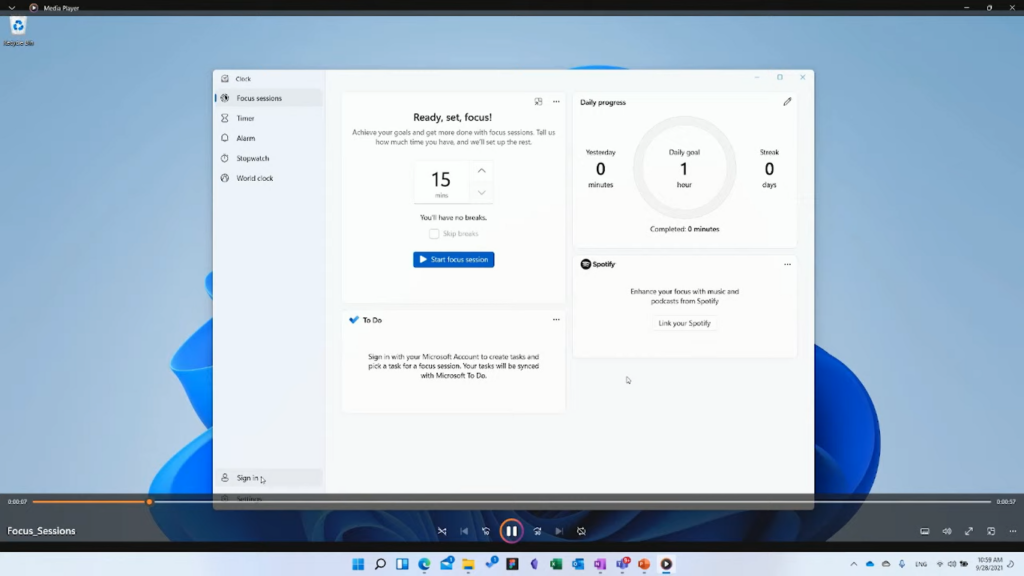 The Media Player leak doesn't offer much insight, and it has a video playing with a seek bar that stretches along with the screen, playback controls, and other usual stuff. It's nothing revolutionary, but it looks like Microsoft is planning to ditch its Groove music player and the Movies & TV app. Instead, it's more likely that the new Windows Media Player app is a combined version of the older apps. Meanwhile, you can check out our guide on the list of best free music players for windows 10 &11 here!
Before releasing it, Microsoft previously revealed new Windows 11 apps such as the new Snipping Tool and Paint apps. It looks like the Media Player is in line for a bigger announcement. For now, we don't even know if the final release will have the "Media Player" name. It could retain the Movies & TV branding. We'll find out more on October 5, the release date of Windows 11.