Microsoft is readying a new feature for all of our distracted minds. Chief Product Officer Panos Panay reached out to his Twitter account and unveiled the new feature called Focus Sessions. This comes days after Panos teased the new Snipping Tool in the making. It feels Microsoft has a lot to offer in the new OS coming this fall.
Right now, all we have is a video of the Windows 11 Focus Sessions feature. So, let's explore what new stuff we have got.
What is Focus Sessions on Windows 11?
Focus Sessions lets you set time aside for important tasks while kicking out distractions like app notifications. It comes with Microsoft To-Do list and Spotify integrations so you can plan your work time in a better way.
As seen in the video, Focus Sessions seems to be a part of the Clock app. You can set a specified amount of time for a given task and listen to your favorite songs. The feature also keeps a progress track of all the tasks you have completed. You can see information like your daily goal, streak, and completed minutes.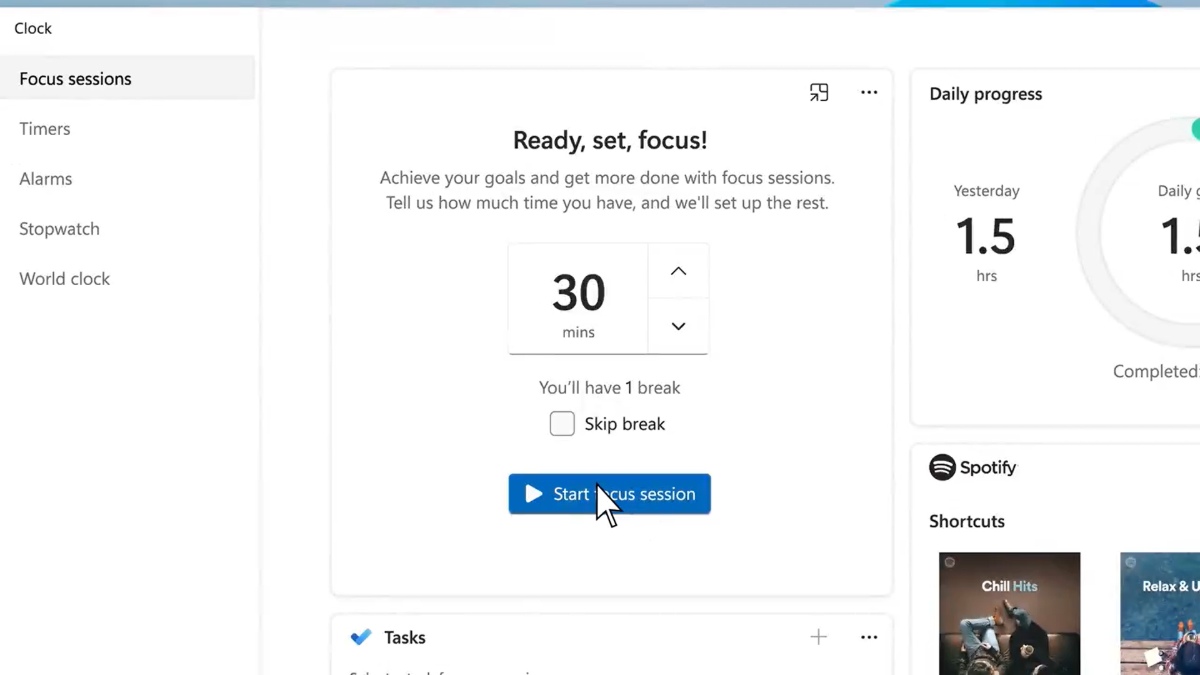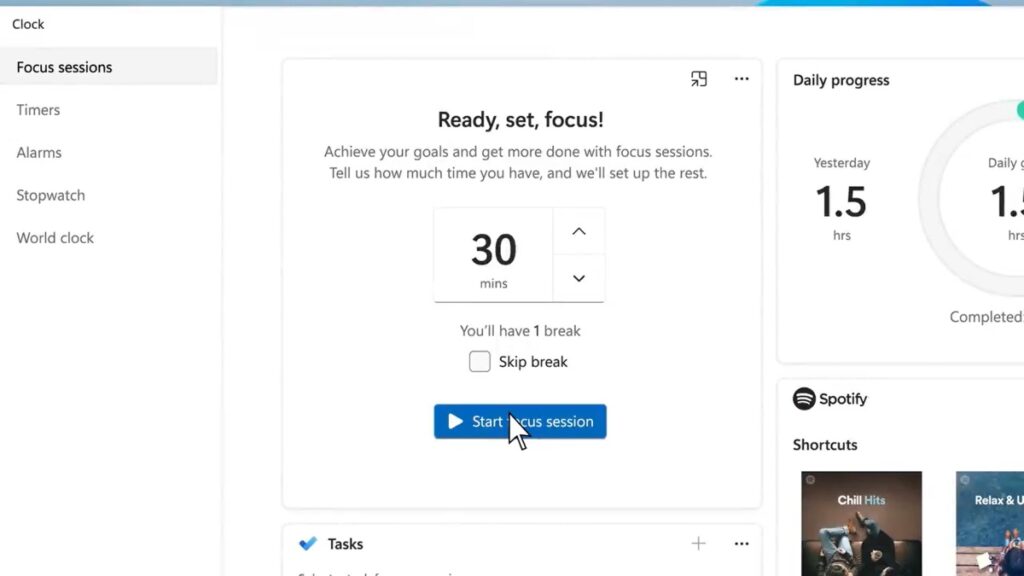 The user interface is quite clean with the daily stats, To-do List, and Spotify sections neatly laid out. The tool also gives an optional break between your focused time.
Right now, Windows already comes with a feature called Focus Assist that disables notifications based on different priority levels. The Focus Sessions productivity tool certainly takes it to a higher level.
However, the new productivity tool isn't entirely new. Apple is also bringing Focus Mode to iOS 15 which basically does the same thing and offers more options than Focus Sessions.
Anyway, let's wait until the feature arrives on Windows 11 preview builds and we get to try it out.
Do let us know your thoughts on Focus Assist in the comments down below.