Microsoft recently added the upcoming Focus Sessions feature to the Insider Preview after it was teased by Panos Panay. As explained before, it's meant to help users manage their work time in an effective way and improve productivity.
Let's see how to set up Windows 11 Focus Sessions and use them on a daily basis.
How To Use Windows 11 Focus Sessions?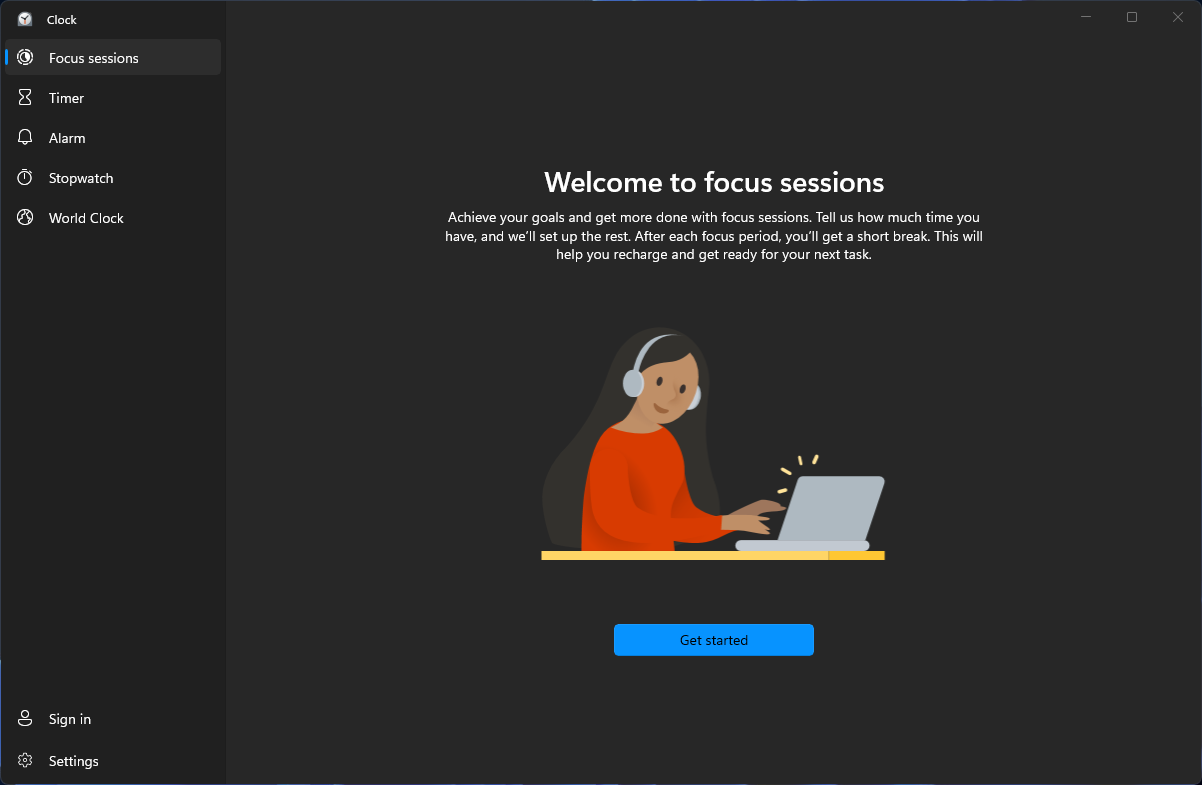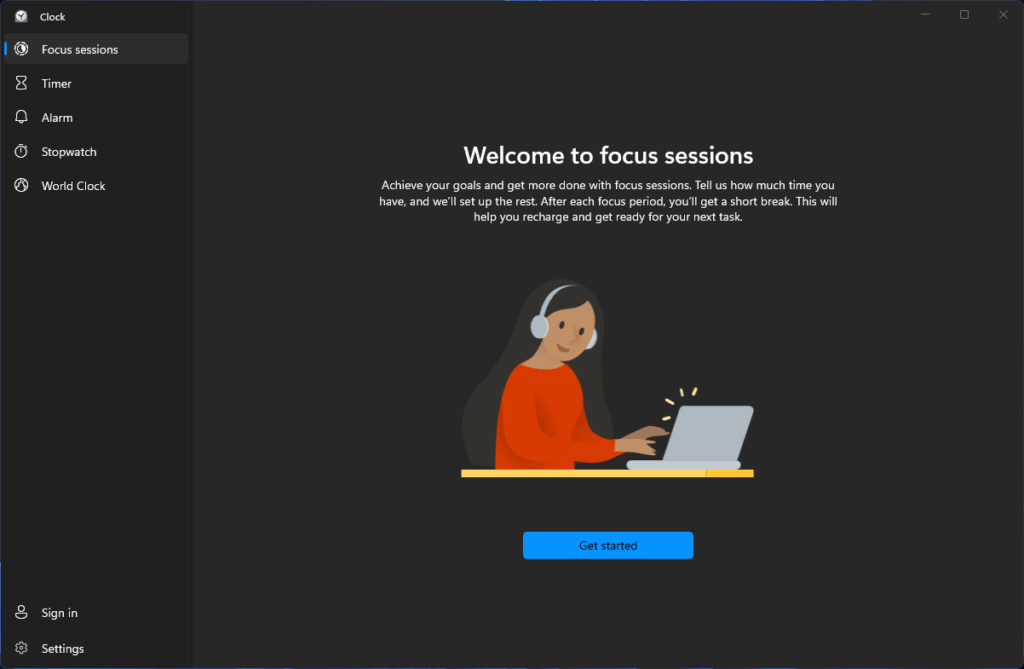 To begin, I am actually using Focus Sessions while writing this piece. You can make use of it by opening the Clock app on Windows 11. The UI is pretty much self-explanatory: just specify the minutes and click on the Start Button.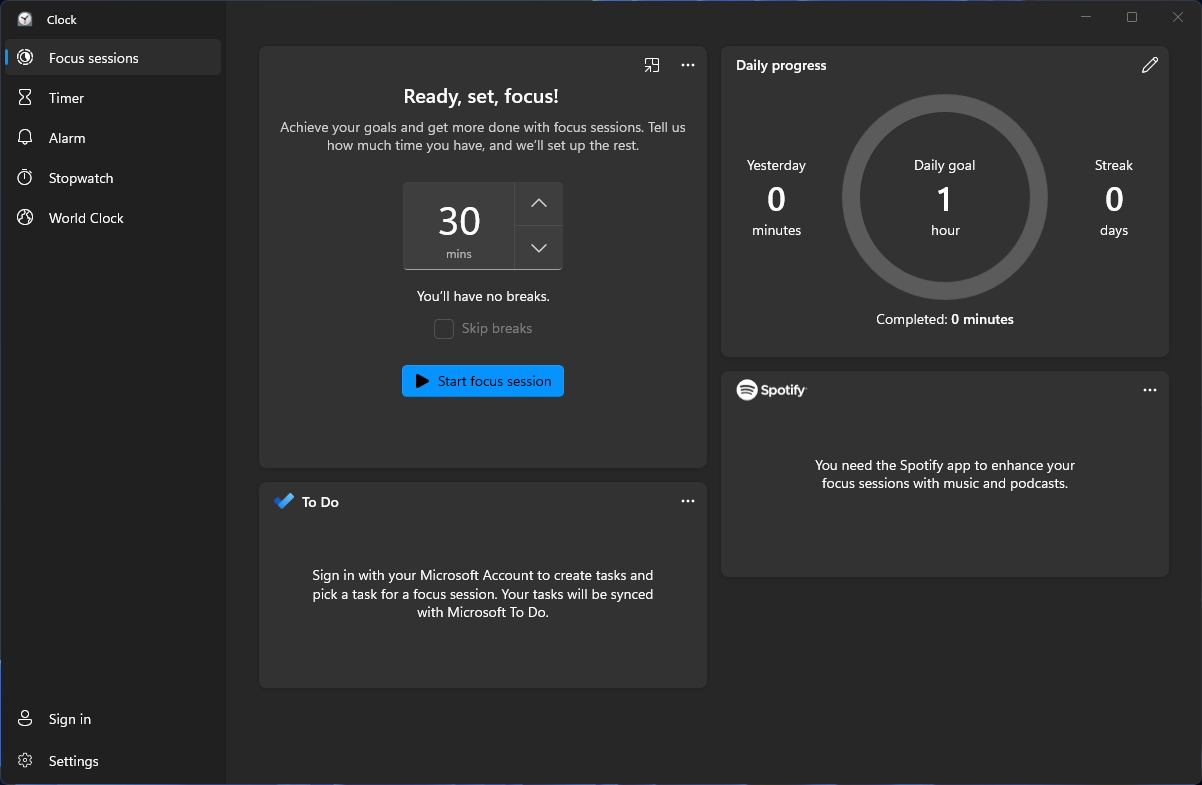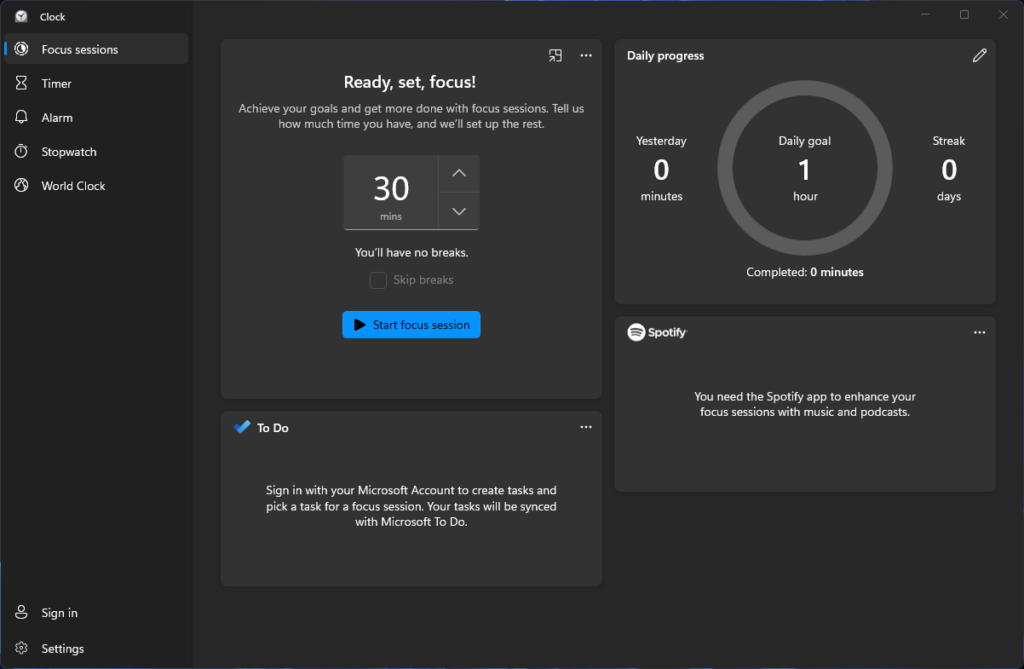 It automatically adds 1 break for every half hour, which is set to 5 minutes by default. The card on the top-right shows the daily streak, goal completed, and yesterday's progress.
Then you can also click the Sign-in option in the bottom left corner to log in to your Microsoft account. This lets you sync To-Do app activities to the Clock app. Next is the Spotify card where you can play your favorite songs while working. Click on Link Your Spotify button to attach your account to the app. However, the Spotify UWP app needs to be preinstalled on your PC for the feature to work.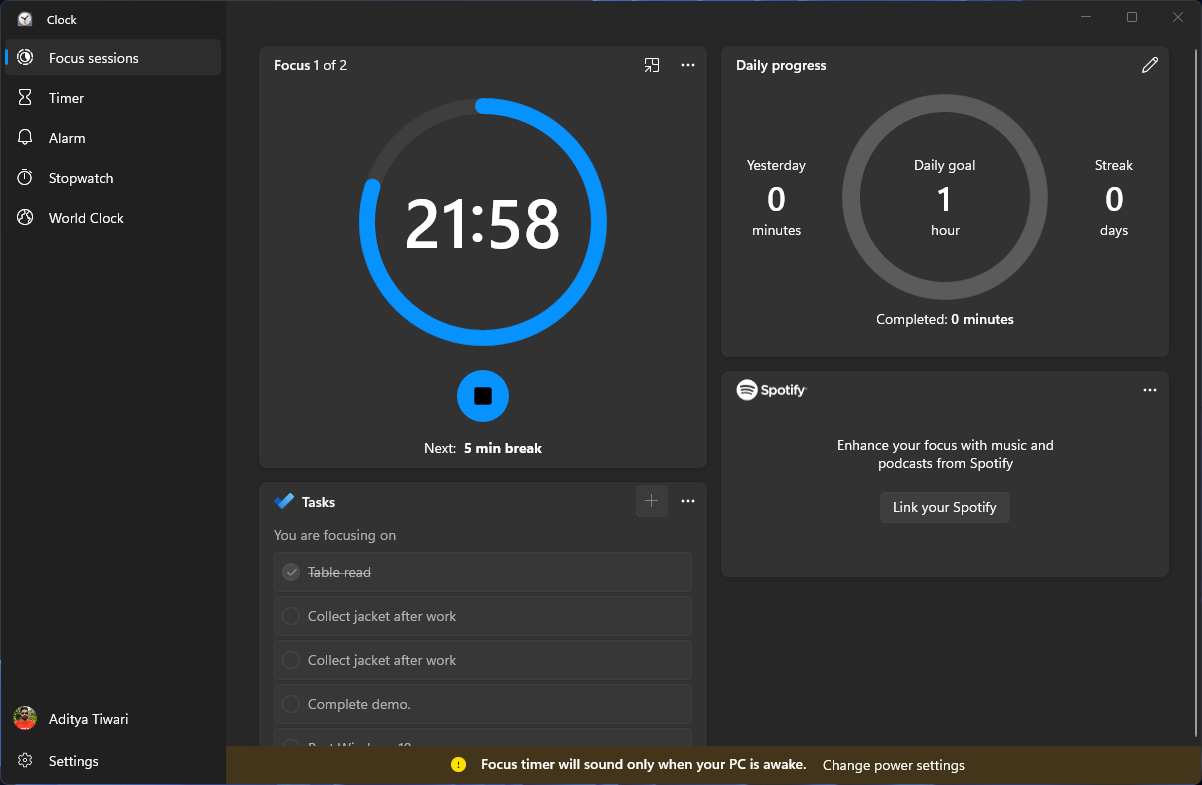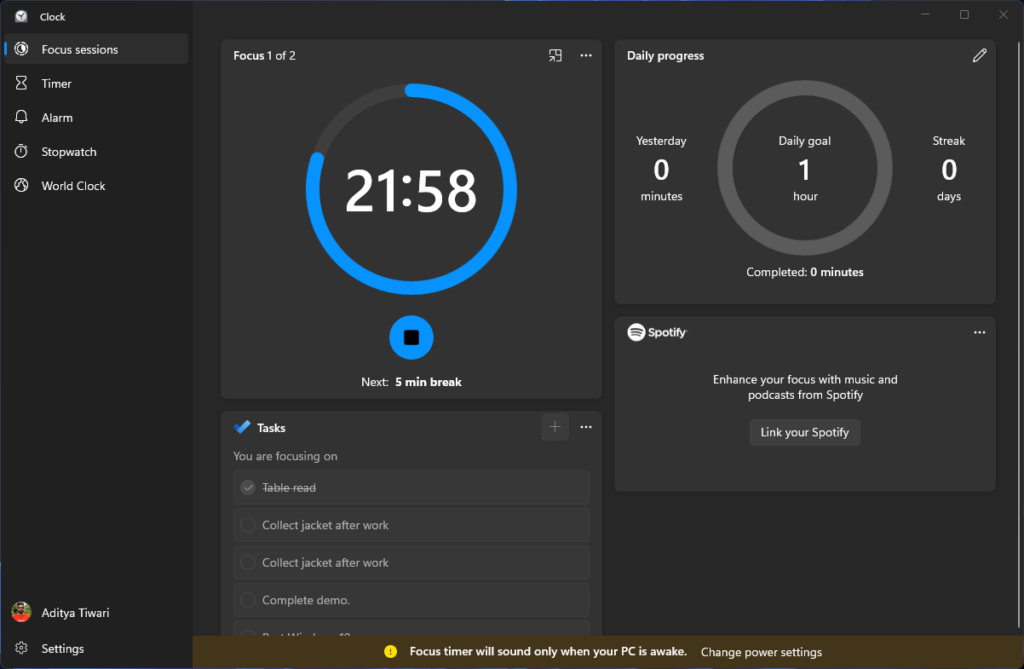 Basically, the Spotify card is a just doorway to the app. When you click on any title, Spotify opens to play the music.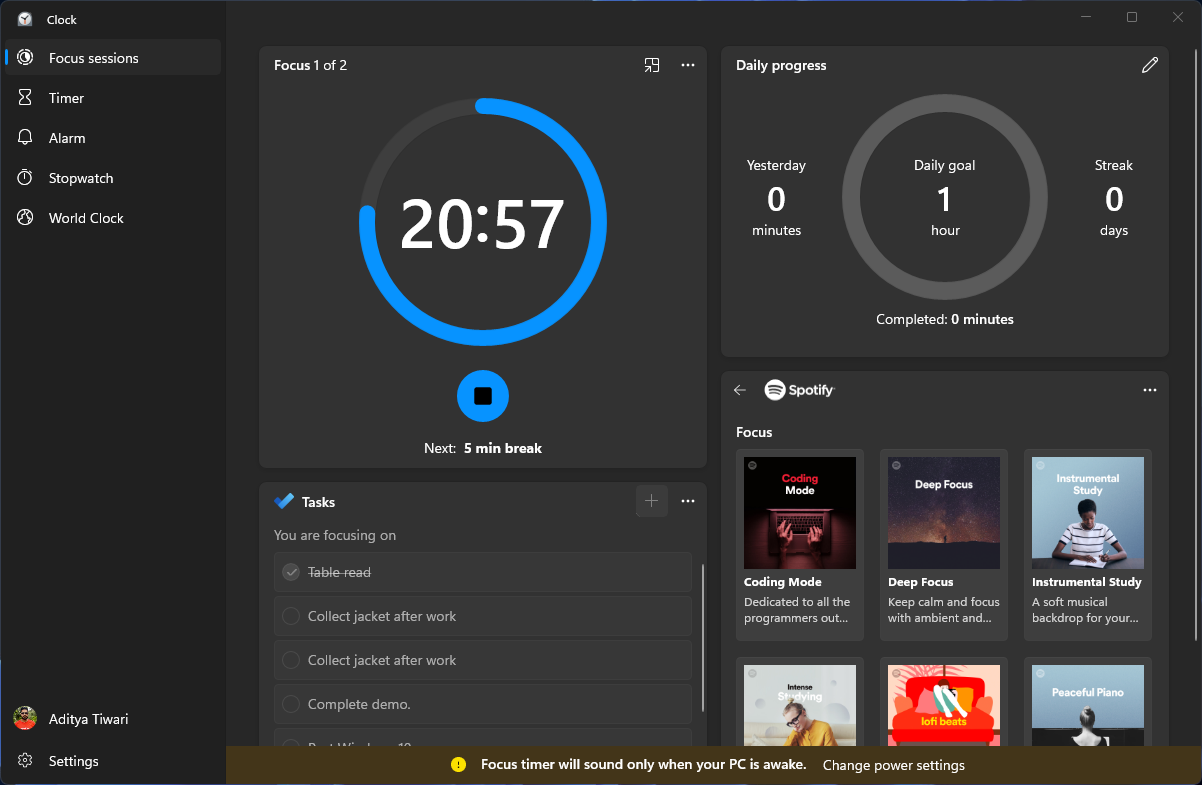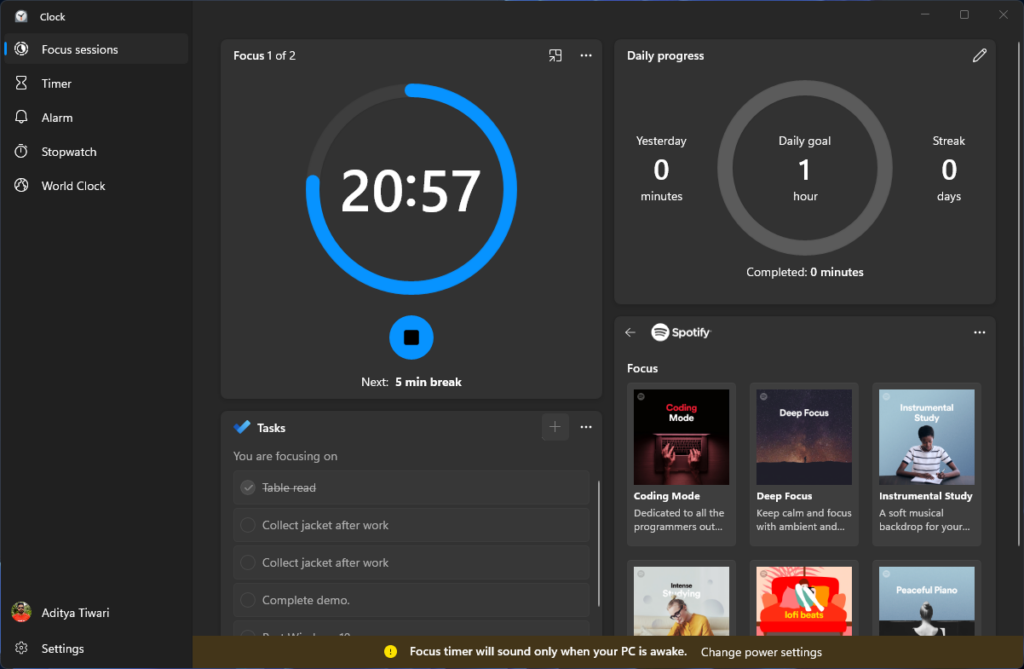 Now, speaking of customization, there is a lot of stuff you can do. Click on the three-dot menu in the top-right corner of the focus sessions card. Next, you can tweak things like the default break time, disable Spotify and To-do list integration, change theme, manage notifications, etc.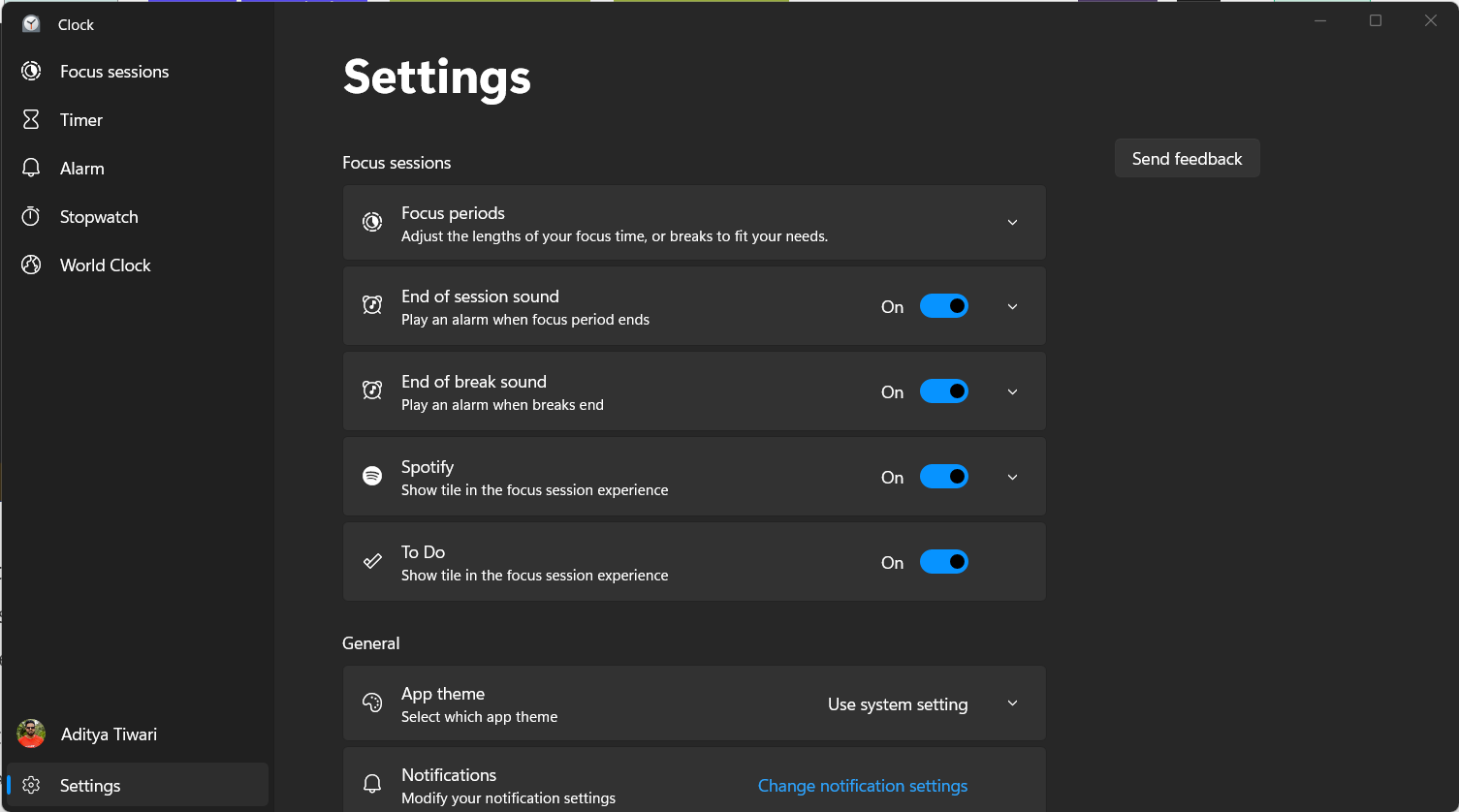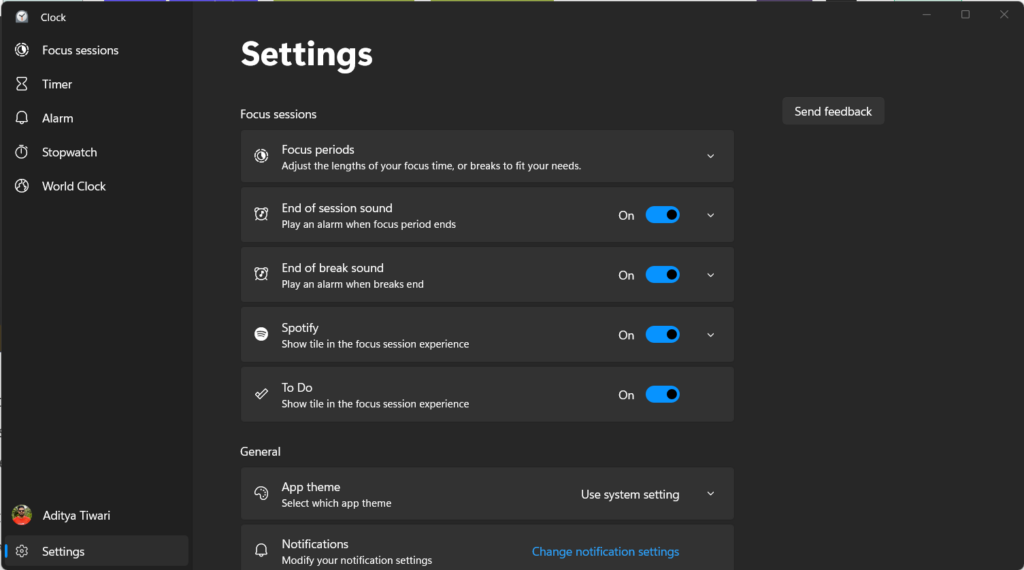 You can also click on the Keep on Top button to shrink the size of the clock app and put it on top of every window. This way, you can keep a track of your breaks and how much time is left for the Focus Session to end.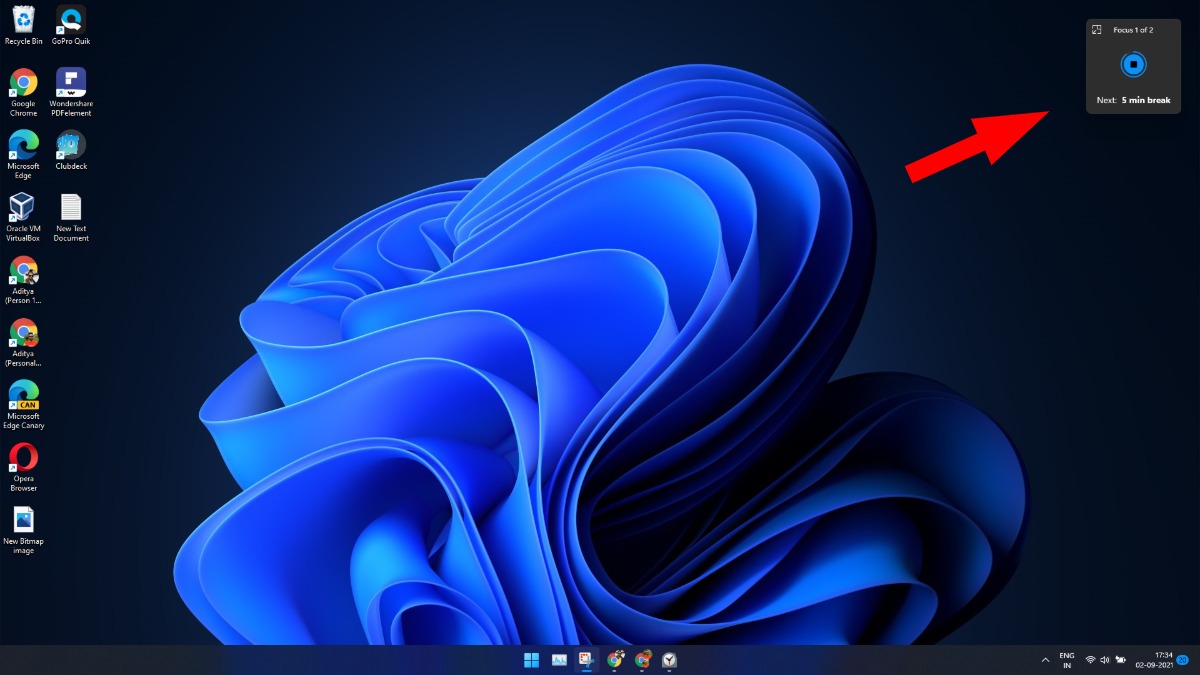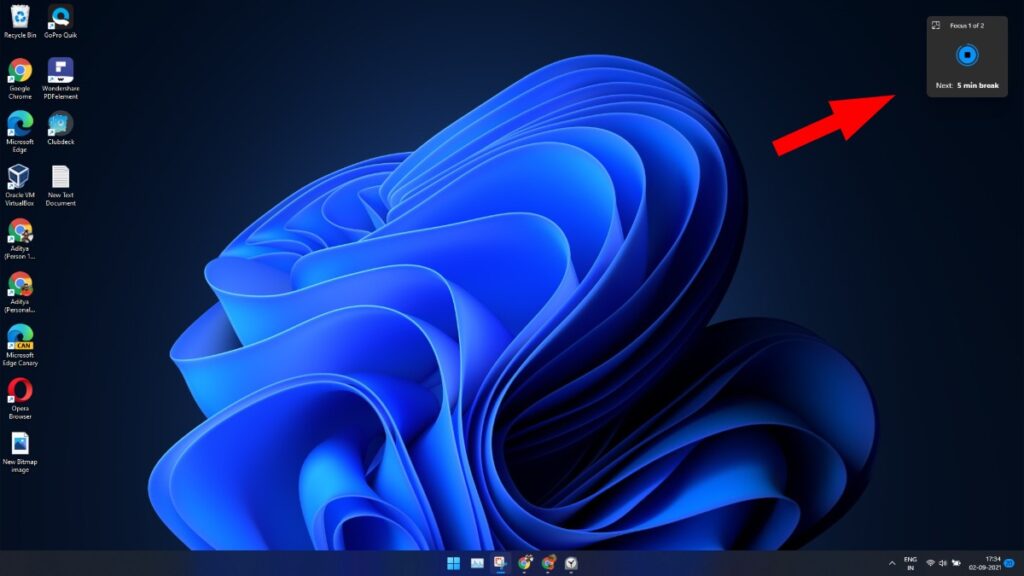 How is Focus Assist different from Focus Sessions?
If you are a regular Windows user, you already know there is a similar feature called Focus Assist. It's meant to disable notifications on the device when you are doing something important or indulged in an action-packed gaming session.
You can set different automatic rules in Focus Assist and filter important notifications even when the mode is enabled. On the other hand, the Focus Mode just keeps track of time and works separately from the other feature. Although, it would have been great if the two were integrated.
What are your thoughts on Focus Sessions? Drop them in the comments section below.