Windows 11 has been out in the wild for a while. Consequently, the OS comes with a new feature, or rather a new widget – the Entertainment widget. The widget, in its practical form, is basically what you would expect from an entertainment Widget.
Windows 11 introduced Widgets that are transformed from the "News and Interests" feature seen in Windows 10. Likewise, Let us take a deep dive into the all-new Entertainment widget.
How To Access The Entertainment Widget?
As one would expect, the entertainment widget exists in the Widgets pane. Although, you'll have to manually add it. Let us see how.
1. Open the Widgets pane from the taskbar icon or using the keyboard shortcut Windows key + W.
2. Once there, scroll down to see the Add widgets button.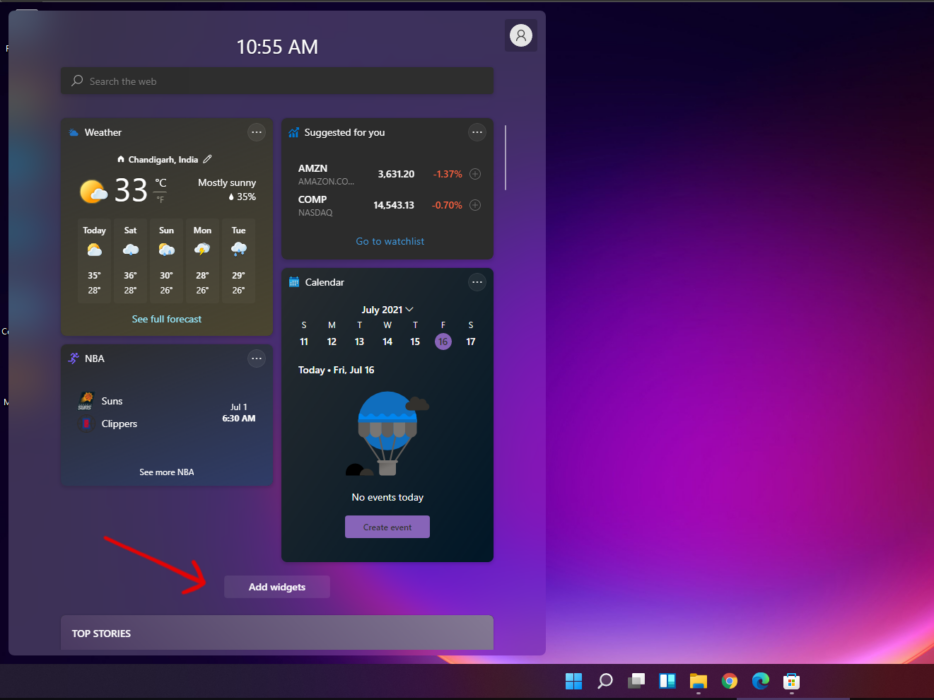 3. Next up, click on the "+" icon on the Entertainment widget to add it.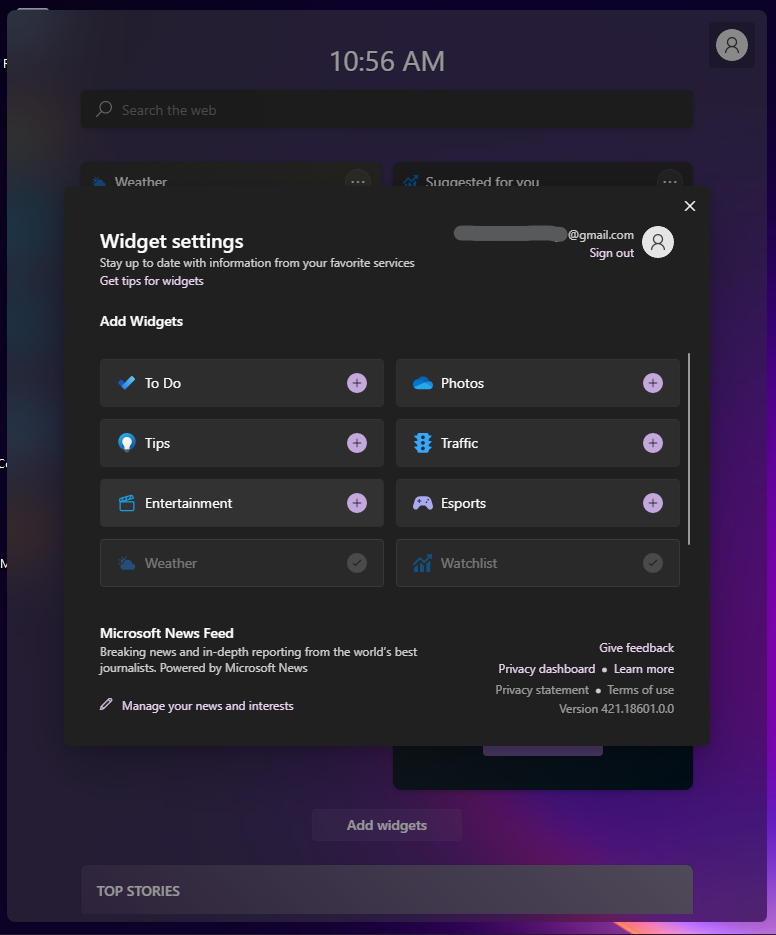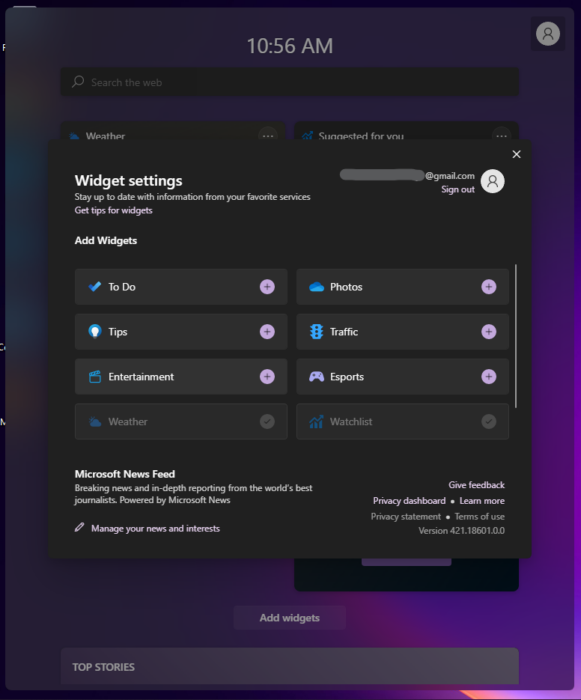 4. Finally, you will now see the Entertainment widget on the Widgets pane.
This was the process of adding the newly launched widget to the Widgets pane.
What Does The Entertainment Widget Do?
Since Microsoft upgraded the Store and incorporated various new abilities in it, you can now use the Store to rent or purchase movies using Microsoft's Movies Anywhere service. The service is in some way like the other services we've seen in the past, like Google Movies & TV.
The new Entertainment widget shows you trending movies available for rent or purchase on the Microsoft Store. Here's what it looks like.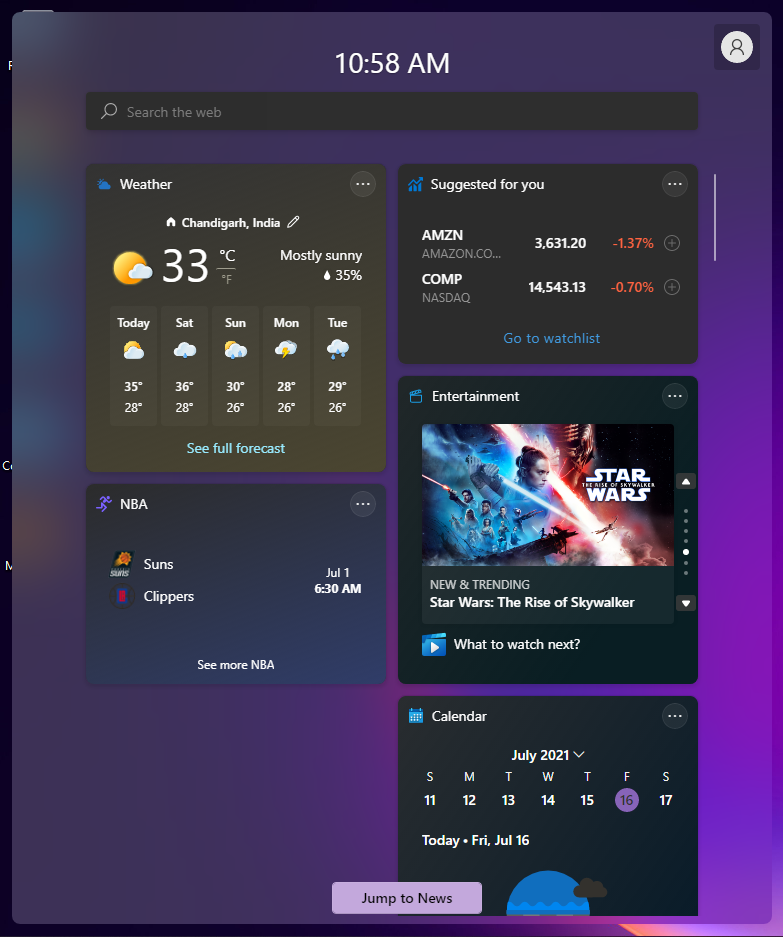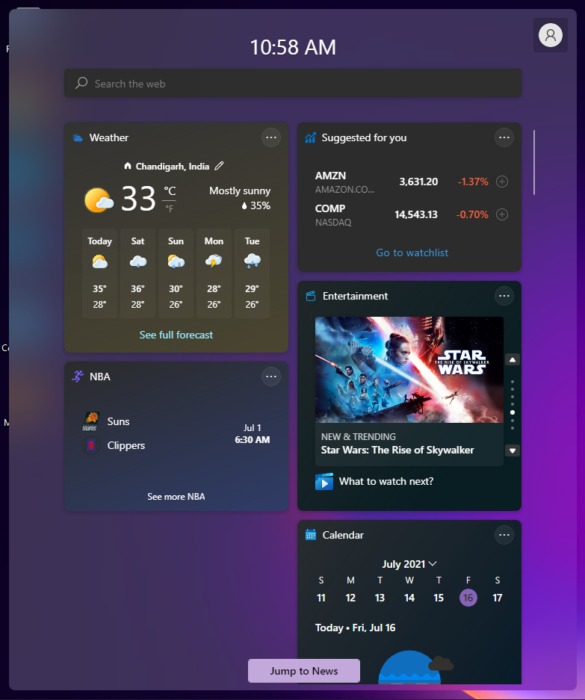 You can navigate between recommendations easily. If you like a movie and click on it, the Microsoft Store will open where you can rent or purchase the movie to watch it.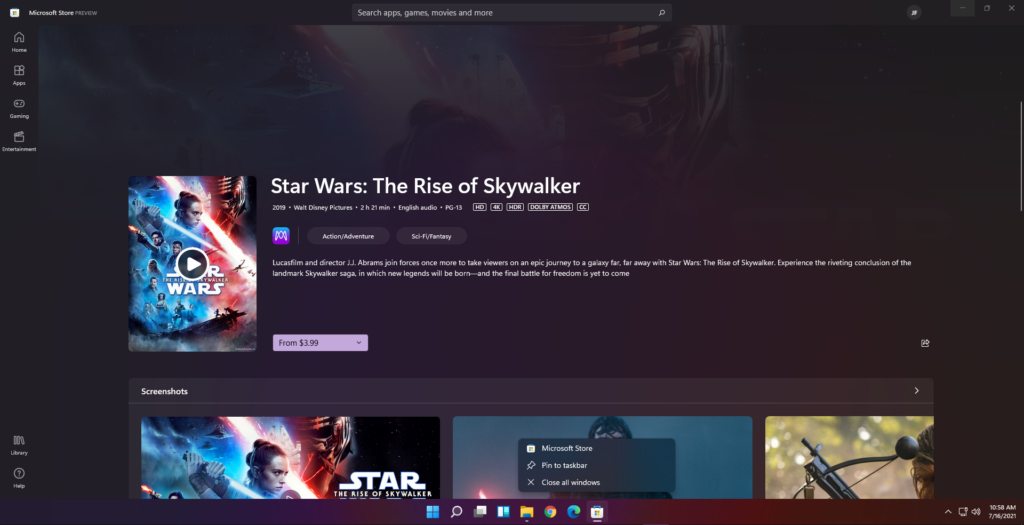 Sounds a bit basic, doesn't it? That's all there is to the entertainment widget, for now. We might see the widget getting more functionality than just displaying suggestions from Microsoft.
The Entertainment Widget's Potential
To begin, all the widget does is display movie recommendations from a single service. Microsoft could add a lot more functionality to it including, but not limited to:
1. Track your recently watched movies and TV series so you can continue right where you left off. Something like Android TV has. (It's a far-off comparison but the functionality is intended to be the same).
2. Make it compatible with 3rd party streaming apps like Netflix, Prime Video, etc.
3. Show information about the recommended movies and series like its rating, cast, etc.
These are just speculations of what it could be. But, I do hope Microsoft doesn't forget it just because it's out there now.
Do you like the new widget? Let us know in the comments below.
Also, make sure to check our in-depth Windows 11 coverage and Windows 11 guides.