Microsoft announced its next-gen operating system, Windows 11, a while back. Ever since the entire tech community has been wondering if they can install it on their devices or not. To clarify, this is mainly due to a new set of system requirements imposed by Microsoft to install Windows 11.
Although, there is a silver lining for those who are doubtful about installing the new OS. A developer named BlueEdge managed to create a Windows 11 emulator that allows users to run Windows 11 in their browser. Over the years, browsers have become quite powerful as they can manage to even run emulators.
The Windows 11 Emulator
The developer Blue Edge has created an online emulator of the Windows 11 operating system. With this, users can get a hands-on experience with Windows 11's desktop and other features without installing anything. You can experience the Desktop, Start Menu, Microsoft Edge browser, Windows Terminal, and much more on the website.
The project is only meant for limited, basic interaction with the latest release of Windows as it isn't the actual copy of the same. Moreover, you should be cautious about the fact that this isn't the actual OS, but rather a custom creation of it. The fact that you can run Windows 11 in your browser is what makes it interesting.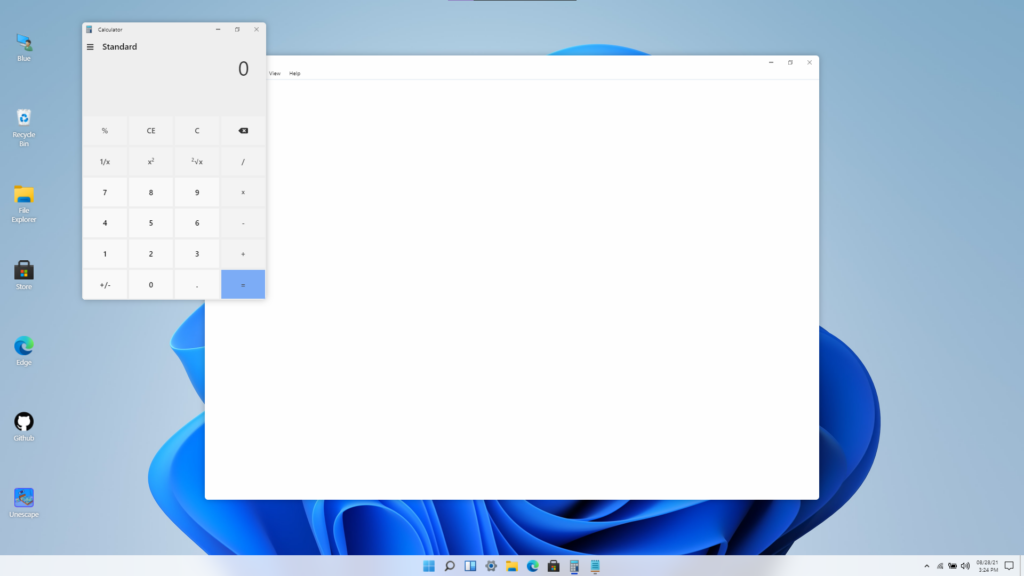 Above all, it is an open-source project based on React, CSS, and JS. You can check out the project's GitHub repository here with the details of the same.
What's available in the Windows 11 emulator?
The project features a great implementation of Windows 11 for basic interaction. You can check out the following things by visiting the website:
Start Menu, Search Menu and Widgets
Desktop and Right Click action
Side Navigation and Calendar View
Snap windows in different layouts
Browser, Store, Terminal, Calculator
Notepad, Vscode, Whiteboard
The developer plans to add more features like more apps, Lock Screen, etc to it soon.
Visit this link to check out the project's official website.