Microsoft released a Cumulative Update to Windows 11 in the Windows Insider Dev channel that they announced in a blog post. The new update brings Quality of life improvements to the operating system. Moreover, build 22000.65 remains exclusive to the Insider Dev channel. Hence, we wouldn't recommend it to be used as a daily driver for everyone.
Although, Windows 11 builds haven't had any significant issues. The gist of this release is that this update came as a Cumulative Update instead of a full-fledged Insider Build. So, it seems that Microsoft is pushing non-major updates as quality updates.
Key Changes in Build 22000.65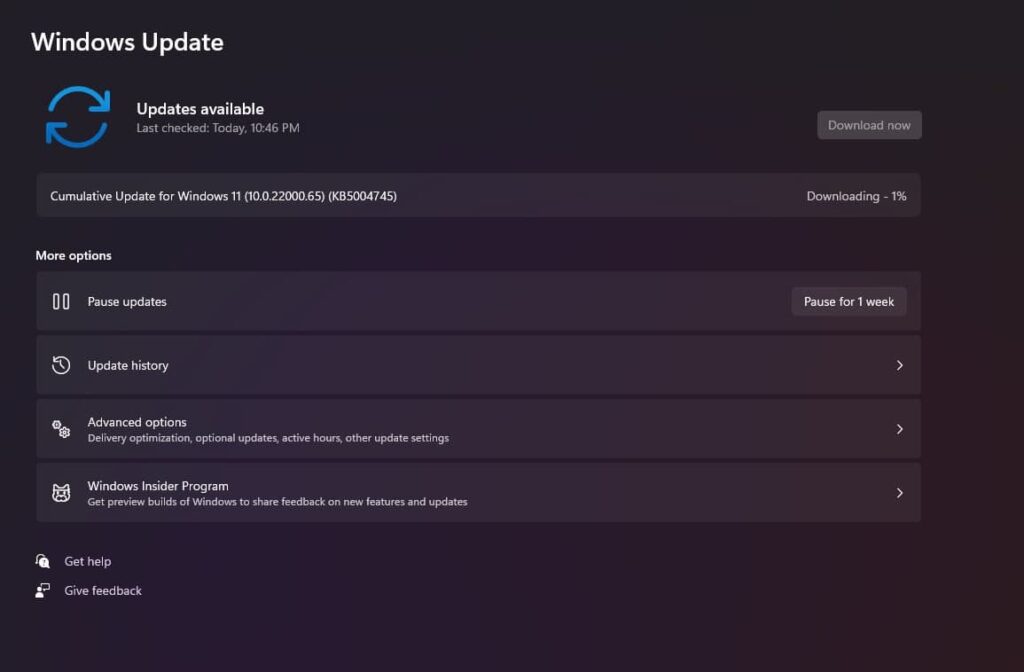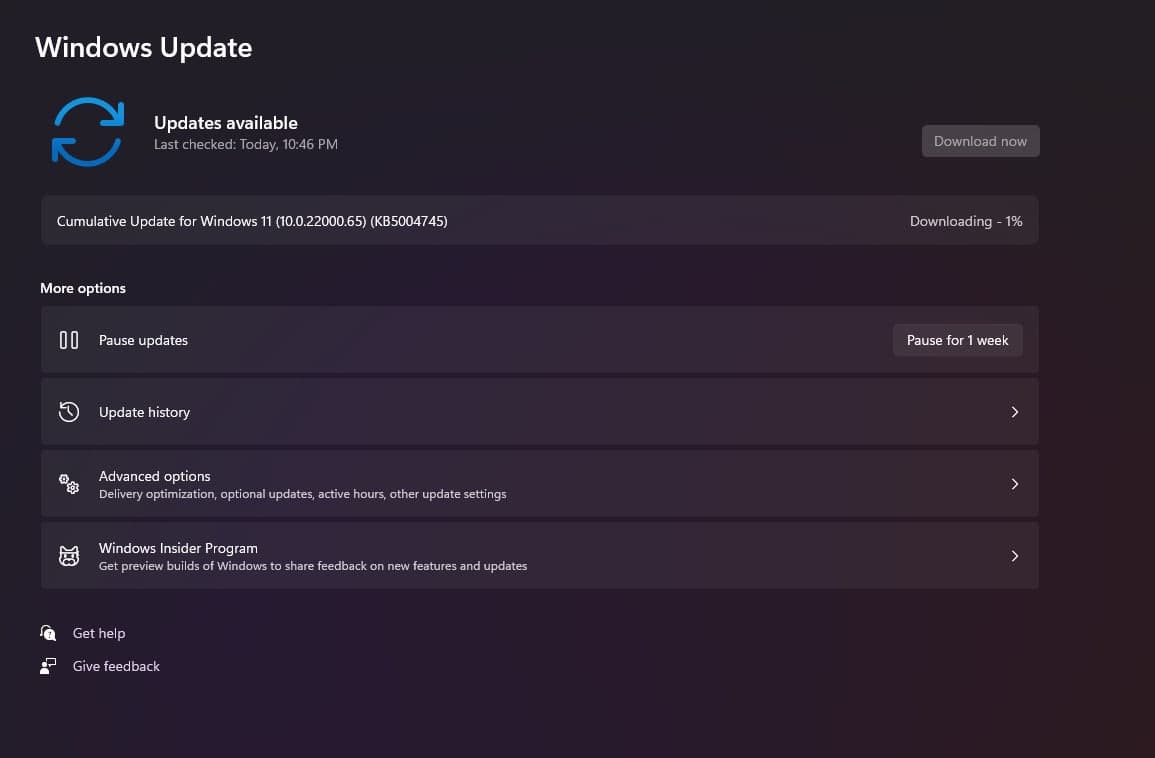 This build tries to incorporate and fix some of the Insiders' issues with the initial Windows 11 Insider Preview build. Some of the key changes are, but not limited to:
Start now has a search box to make it easier to find what you're looking for.
The taskbar will now show across multiple monitors which can be enabled via Settings > Personalization > Taskbar.
Updated several system alert dialog boxes such as the alert for when the battery is running low on your laptop or when you change your display settings with the new Windows 11 visual design.
Right-clicking the desktop now directly has a Refresh option without needing to click "Show more options".
Available snap layouts when using smaller PCs in portrait orientation have been optimized for that posture. You can now choose to snap three apps on top of each other, instead of four quadrants.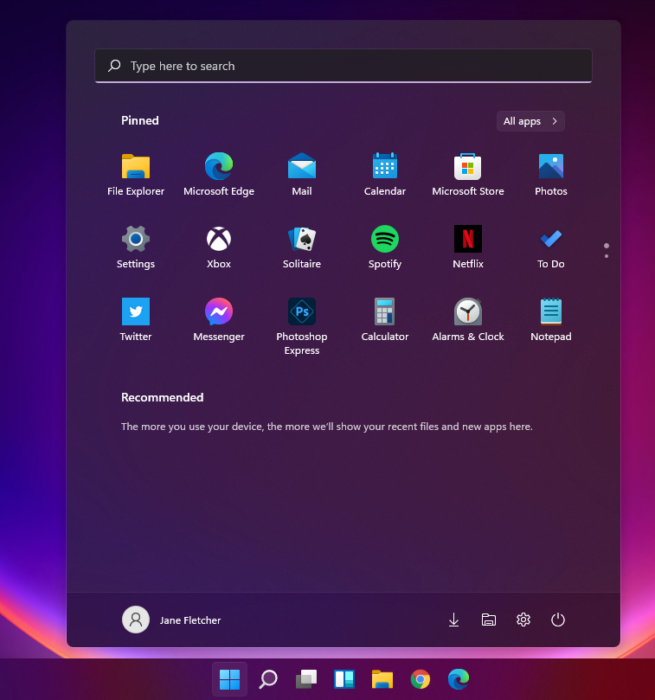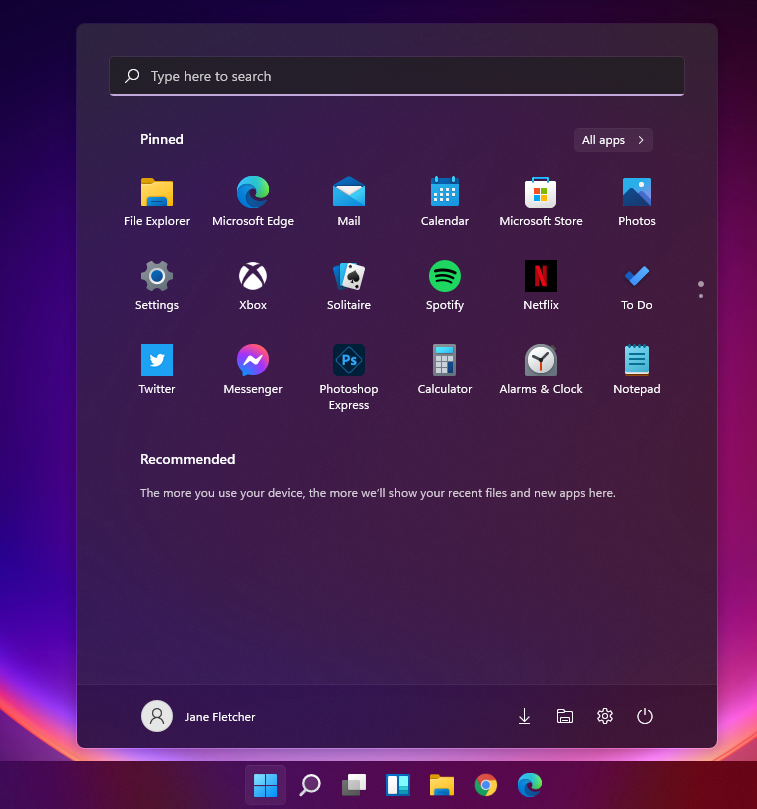 Known Issues in Build 22000.65
Start:

In some cases, you might be unable to enter text when using Search from Start or the Taskbar. If you experience the issue, press WIN + R on the keyboard to launch the Run dialog box, then close it.

Taskbar:

The Taskbar will sometimes flicker when switching input methods.
Dragging an app icon to rearrange it in the Taskbar will result in the app launching or minimizing.

Settings:

When launching the Settings app, a brief green flash may appear.
When using Quick Settings to modify Accessibility settings, the settings UI may not save the selected state.

File Explorer:

Explorer.exe crashes in a loop for Insiders using the Turkish display language when battery charge is at 100%.
When right-clicking the desktop or File Explorer, the resulting context menu and submenus may appear partially off-screen.

Search:

After clicking the Search icon on the Taskbar, the Search panel may not open. If this occurs, restart the "Windows Explorer" process, and open the search panel again.
When you hover your mouse over the Search icon on the Taskbar, recent searches may not be displayed. To work around the issue, restart your PC.
Search panel might appear as black and not display any content below the search box.

Widgets:

Widgets board may appear empty. To work around the issue, you can sign out and then sign back in again.

When using the Outlook client with a Microsoft account, Calendar, and To Do changes may not sync to the widgets in real time.

After adding multiple widgets quickly from the widgets settings, some of the widgets may not be visible on the board.

Store:

The install button might not be functional yet in some limited scenarios.
Rating and reviews are not available for some apps.
Well, that was all about this build. Did you sign up for the Windows Insider Program? Let us know in the comments below.
Meanwhile, make sure to check our detailed Windows 11 coverage.