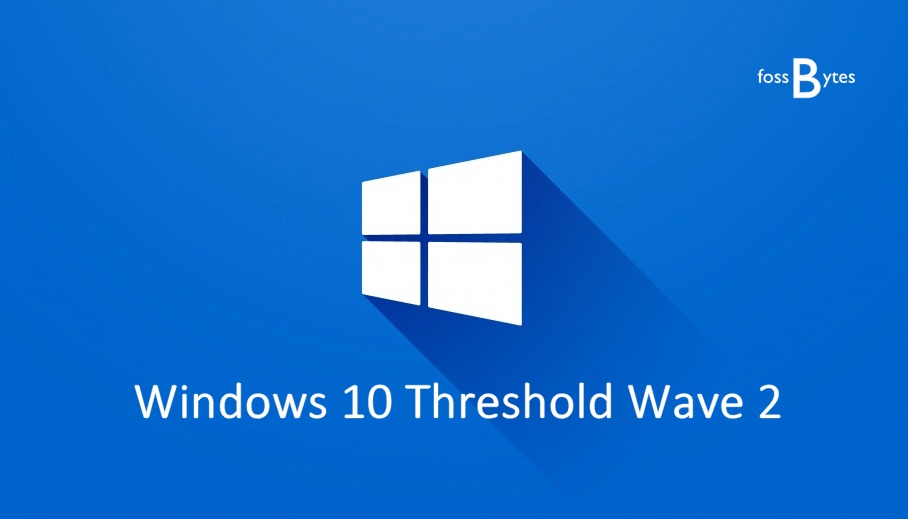 These days Microsoft is giving final touches to Windows 10 and preparing the best desktop it has ever created. This Windows 10 launch won't be an ordinary one this year, it will be accompanied with celebratory events all around the world in 13 cities. This launch event will be held on July 29 that will start the Windows 10 rollout to the people in phases. In another development, Windows 10 Threshold Wave 2 i.e. the first (non-batch) Windows 10 update is coming in October, according to the reports.
F
ew months back, there was news about Redstone, and it looks like Microsoft is planning another wave of updates called Windows 10 Threshold Wave 2. For those who don't know, during the early development period, Windows 10 was codenamed Threshold.
Neowin reports that Microsoft is internally calling this new update as Windows 10 Threshold Wave 2. This update plans to include the performance optimization and some other fixes.
Just as the "non-batch" phrase suggests, Windows 10 Threshold Wave 2 update won't include any security updates and new features, but it'll be an important start in Windows 10 timeline. Also, it's pretty sure that Microsoft will incorporate all the feedbacks after the July 29 release. Thus, Windows 10 Threshold Wave 2 update will be focused on OS stabilization and making sure that Windows 10 works properly on all devices.
It'd be interesting to see if Edge extensions will be included in the Windows 10 Threshold Wave 2, or it'll be a part of Redstone. Similar things could be said about the Skype desktop app and app installs on SD-cards.
Also Read: Windows 10 Threshold Wave 2 Coming Only 3 Months After Windows 10
At this point of time, very less information is with us and we can't confirm until we hear it from the big guys at Microsoft. But, one thing that will take place without any doubt is: Windows 10 updates will arrive at regular intervals and we'll get to see more from Redmond this year.
One last thing, Windows 10 Threshold Wave 2 or Redstone won't change Windows 10's name to Windows 10.1. So, calm down.
See our full coverage on Windows 10 here.
Tell us your views regarding the Windows 10 Threshold Wave 2 in comments below and subscribe to fossBytes newsletter for more Windows 10 news.[newsletter_signup_form id=1]