T
he market share of Windows 10 is rising and, if the numbers by known analyst firms turn out to be true, Windows 10 might have a greater market share than the all-time popular Windows 7.
According to the numbers by Statcounter, the total market share of Windows 10 as of September is 39.3% which isn't much less than that of Windows 7 (43.99%). Also, the market share graph in the case of Windows 10 is constantly rising, it saw a bump of 1.43% between August and September.
By looking at the graph, it's visible that there has been a decline in the popularity of Windows 7, possibly due to more people upgrading to Windows 10 and almost every new PC comes pre-installed with Windows 10. So, by default, people use nothing but the latest version of Windows.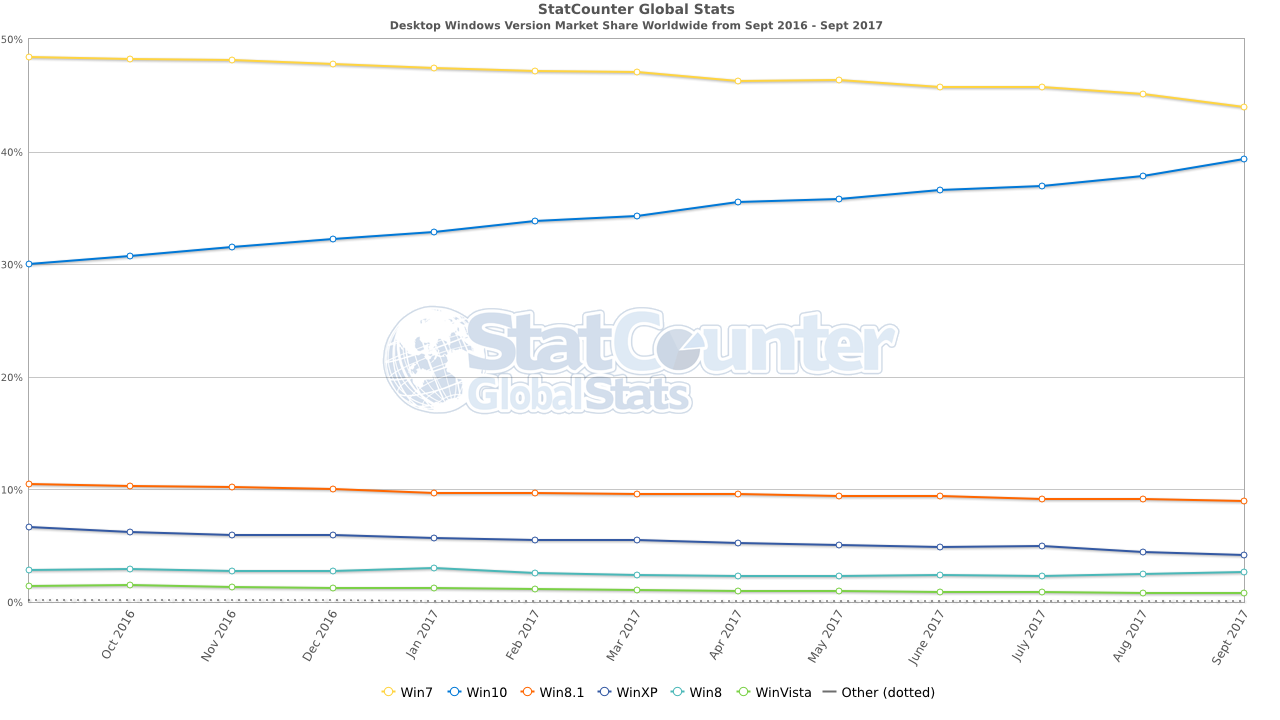 However, one thing to be noted here is this comparison only includes various Windows versions. If different operating systems are brought into the picture, Android has already surpassed Windows months ago.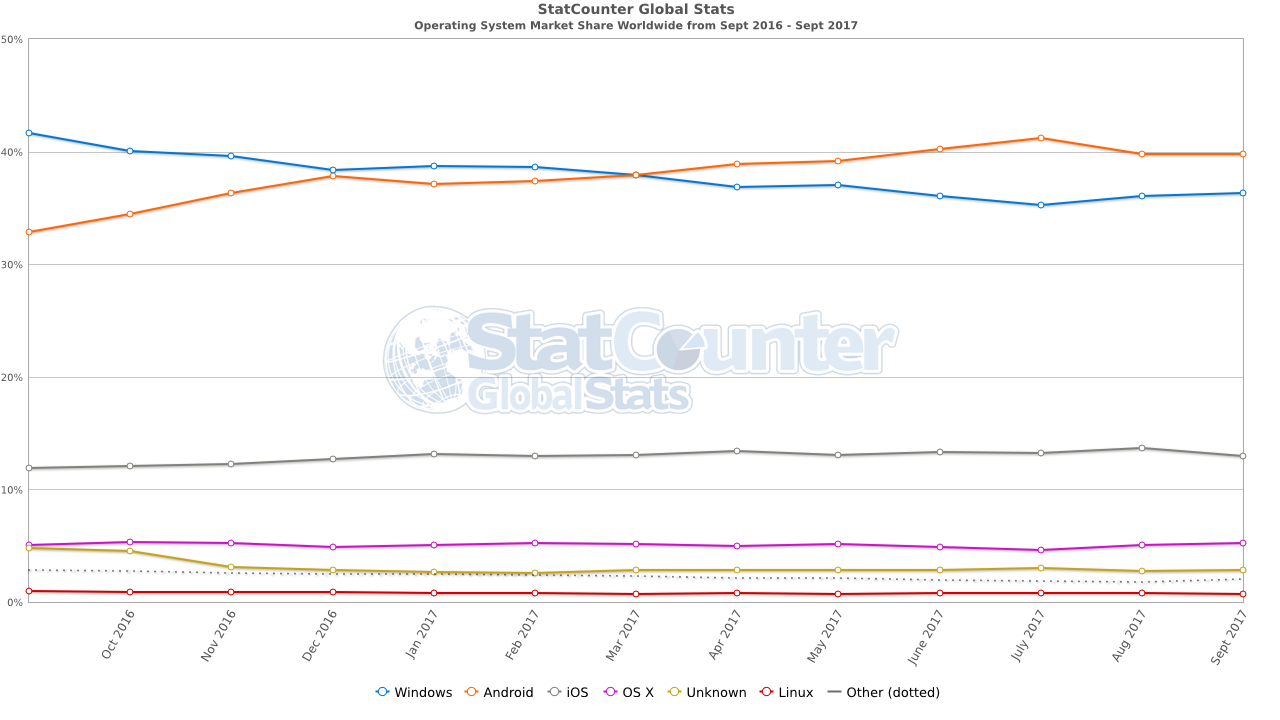 We might be able to see some improvements in Windows 10's popularity once the Fall Creators Update is released to the public this month. And if the highs and lows continue in the similar fashion, Windows 10 might wear the popularity crown before 2017 says goodbye.
In the meantime, you can tell us what operating system do you prefer the most in the comments.