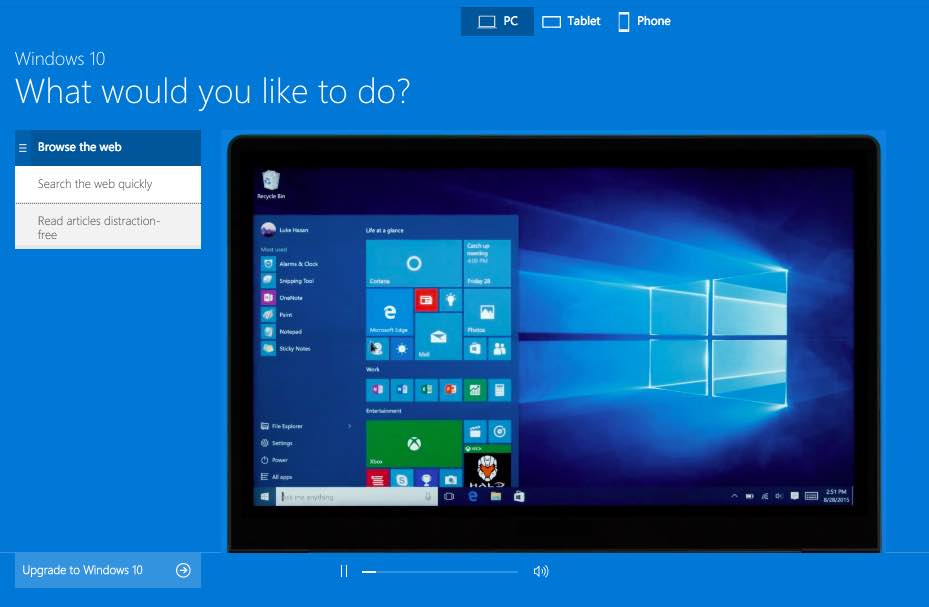 Short Bytes: Microsoft has unveiled a new section on a website and called it Windows 10 Emulator. However, it is more like a collection of pre-recorded basic Windows 10 tutorial videos. Still, if you are planning to make a switch to Windows 10, it would be nice to pay a visit.
T
he chances are very high that you are reading this article on your computer running Windows 7, Mac OS X, or Linux. It's possible that you've always wanted to see how things run on Windows 10 but Microsoft's
frequent privacy blunders
terrify you. Well, I get that.
Still, if you are willing to try out Microsoft's most polished Windows operating system yet, here's how you can do it. This has been made possible with a cool new Windows 10 emulator portal that provides a genuine Windows 10 experience on any computer, smartphone, or tablet.
How to try Windows 10 without installing the operating system using 'online' emulator?
While Microsoft calls this experience an online emulator, this Windows 10 demonstration isn't exactly the same. Instead, Microsoft uses recorded videos and an animated laptop to give you a glimpse of Windows 10.
Give it a try here: https://www.microsoft.com/en-us/windows/emulator
In the left pan, there are multiple tasks listed. When you click on them, the recorded videos play and show how something's done on Windows 10. There are total 11 topics with more sub-topics under them, teaching you how to read distraction free, how to use Cortana, how to use Maps and more.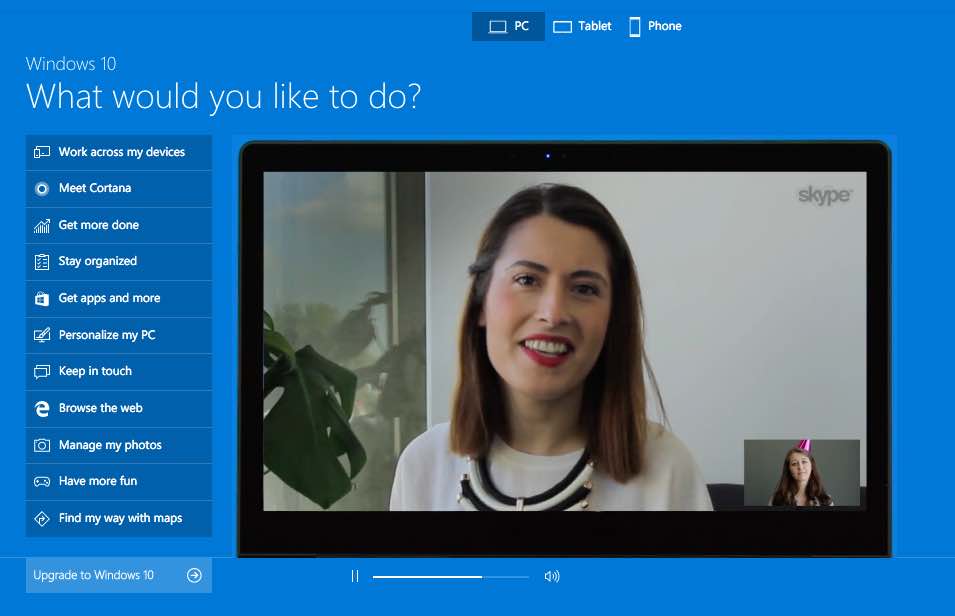 Along with the PC option, you can also switch to the smartphone and tablet mode, and experience the unified Windows 10 platform at one place.
The Windows 10 online emulator feels more like a basic Windows 10 tutorial guide that tells you the basic functionalities of Windows 10 operating system.
Still, a round of applause for Windows 10 guys!
We hope that Microsoft improves this features and more gives freedom to users to perform custom tasks and experience the OS in a more immersive manner.