I
n less than a month's time, you might be able to see some ARM-powered Windows 10 PCs in the market.
In the past, Microsoft and Qualcomm announced a partnership to make 'Windows 10 on ARM' a reality. The duo also demoed a Windows 10 machine which packed a Snapdragon 835 SoC. But building ARM as a desktop platform has its set of pros and cons.
One of the partners, HP, just accidentally leaked details of their upcoming Snapdragon laptop in a CarePack database. But what's more surprising are the leaked Geekbench scores of a device called Qualcomm CLS, running an octa-core processor with 8GB RAM and clocked between 1.9GHz and 2.2GHz.
Spotted by Winfuture.de's Roland Quandt, the device has been tested multiple times since June, running 32-bit editions of Windows 10 S and Windows 10 Pro.
The numbers in the Geekbench scores are nowhere near the actual benchmarks offered by Android smartphones running Snapdragon 835 SoC which reaches 2200 points for single core and 7700 points for multicore tests. Also, Qualcomm CLS falls behind when compared to an 8th Gen Intel Core i3 processor.

It appears that Qualcomm is now aware that their secret chip is not a secret anymore. All the "Qualcomm CLS" results from Geekbench browser just vanished at the time of writing this post.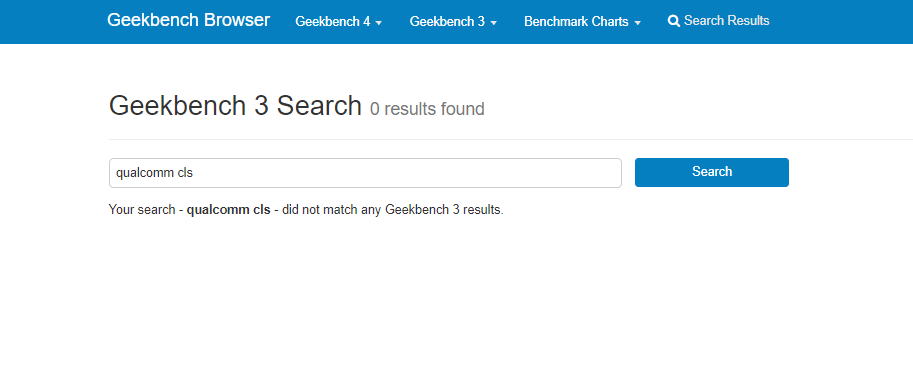 Microsoft and Qualcomm have touted the capabilities of these machines. They would be able to run for a couple of days without throttling the performance. However, the numbers hint towards a different story. But there is still a scope for improvement as the devices in the Geekbench scores seems to be a prototype and it might yield better results after further optimization.
What are your views about Windows 10 on ARM? Drop them in the comments.
Source: WinFuture.de via MSPowerUser