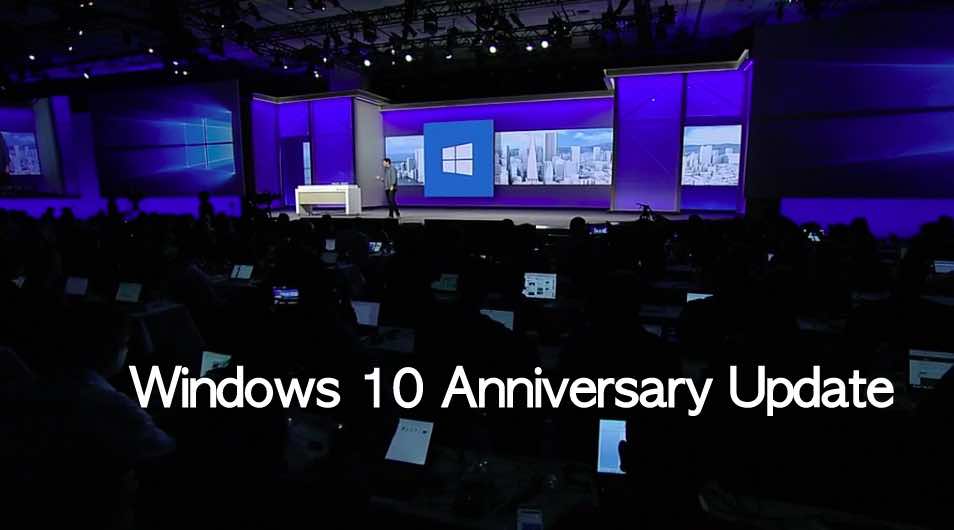 Short Bytes: Microsoft has kicked off its annual Build Developer Conference with the announcement regarding the next Windows 10 Anniversary Update. The update will arrive free of cost this summer with updates on security, functionality and usability. Know more about the update here.
Microsoft is once again back with its Build Developer conference, 2016 edition. This annual tradition has been kicked off in San Fransisco that will lay out the company's software plans.
The company started its keynote with something expected. Yes, I'm talking about Windows 10. Terry Meyerson took over the stage by saying — "It's such a great time to be a Windows developer."
Windows 10 adoption has been more rapid than Windows 7 or 8. Microsoft announced that it's bringing its Windows 10 Anniversary Update this summer. Earlier this update was codenamed Redstone update.
With these updates, Windows moves closer to OS X by ensuring that regular and steady updates are coming to Windows 10.
Windows 10 will be safer and more secure as Windows Hello is going to change the way we interact with authentication. Update in Cortana and Sticky Notes will make working on Windows 10 a lot easier.
Talking about the new Windows 10 features in Anniversary Update, Redmond is bringing improved stylus support. The OS will be updated with a new "Ink Center" that will make working with the stylus a lot easier.
Microsoft also talked about new Universal apps that will be making its way to Windows 10. These apps include Facebook, Instagram and others.
Here's our complete coverage of Build Developer Conference 2016.