On installing a new program, we often end up on a some "KB023…." error. Since none of us have the slightest idea about what it means, we go on spending hours on the Internet searching for the underlying problem.
To address this issue, Microsoft is finally changing the way Windows setup error messages occur, particularly for the Windows 10 Setup.
As the Microsoft team acknowledges in the Windows Insider Webcast, an average user does not understand setup errors in Windows 10. The team takes up an example of the "What needs your attention" dialog box, highlighting the obscure content inside the box,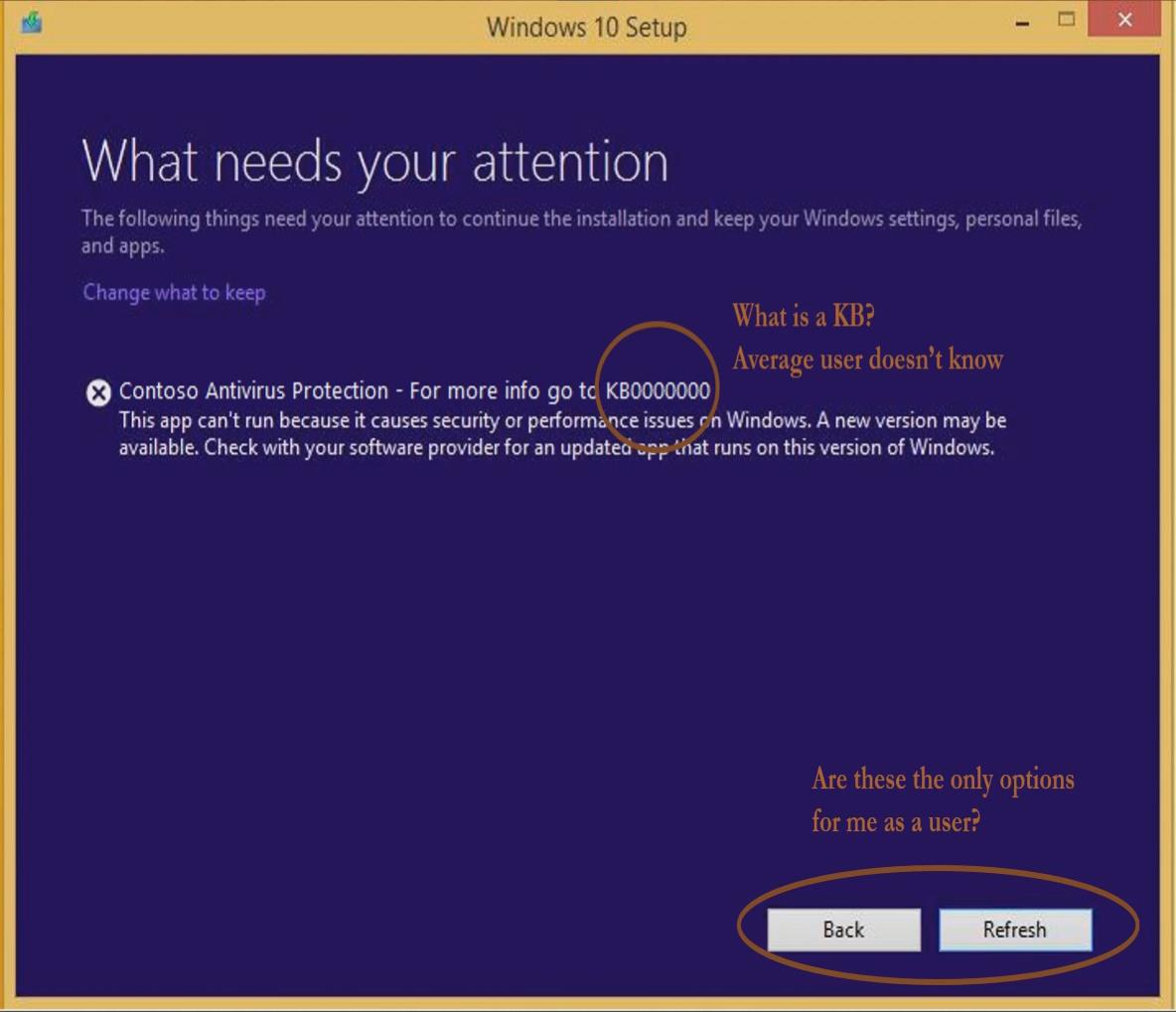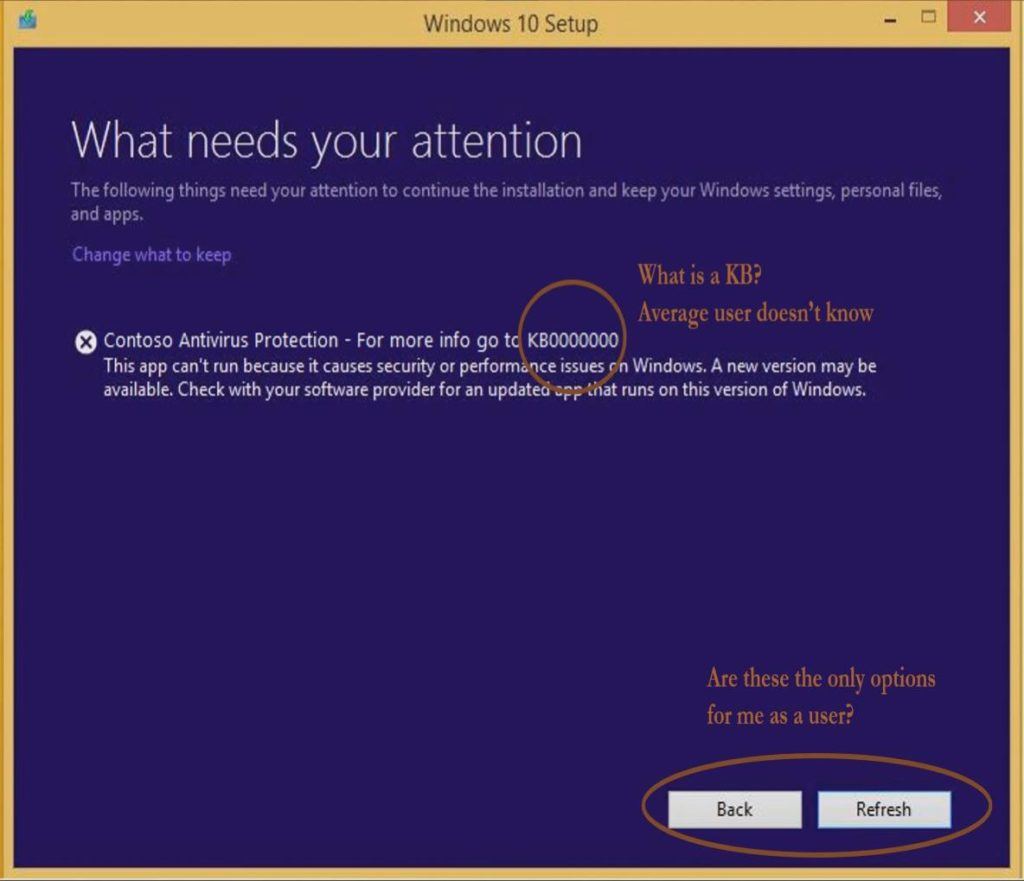 However, the next Windows feature update, codenamed Windows 10 19H1, will present a new interface for Windows 10 setup that would provide more information on the errors. Moreover, it will guide the user to follow specific steps for the process to go smoothly.
As you can see in the screenshots shared by the Microsoft team, the new interface is asking you to uninstall specific application that might be getting in the way of Windows update setup. Above all, there are "learn more" links at the end of each error.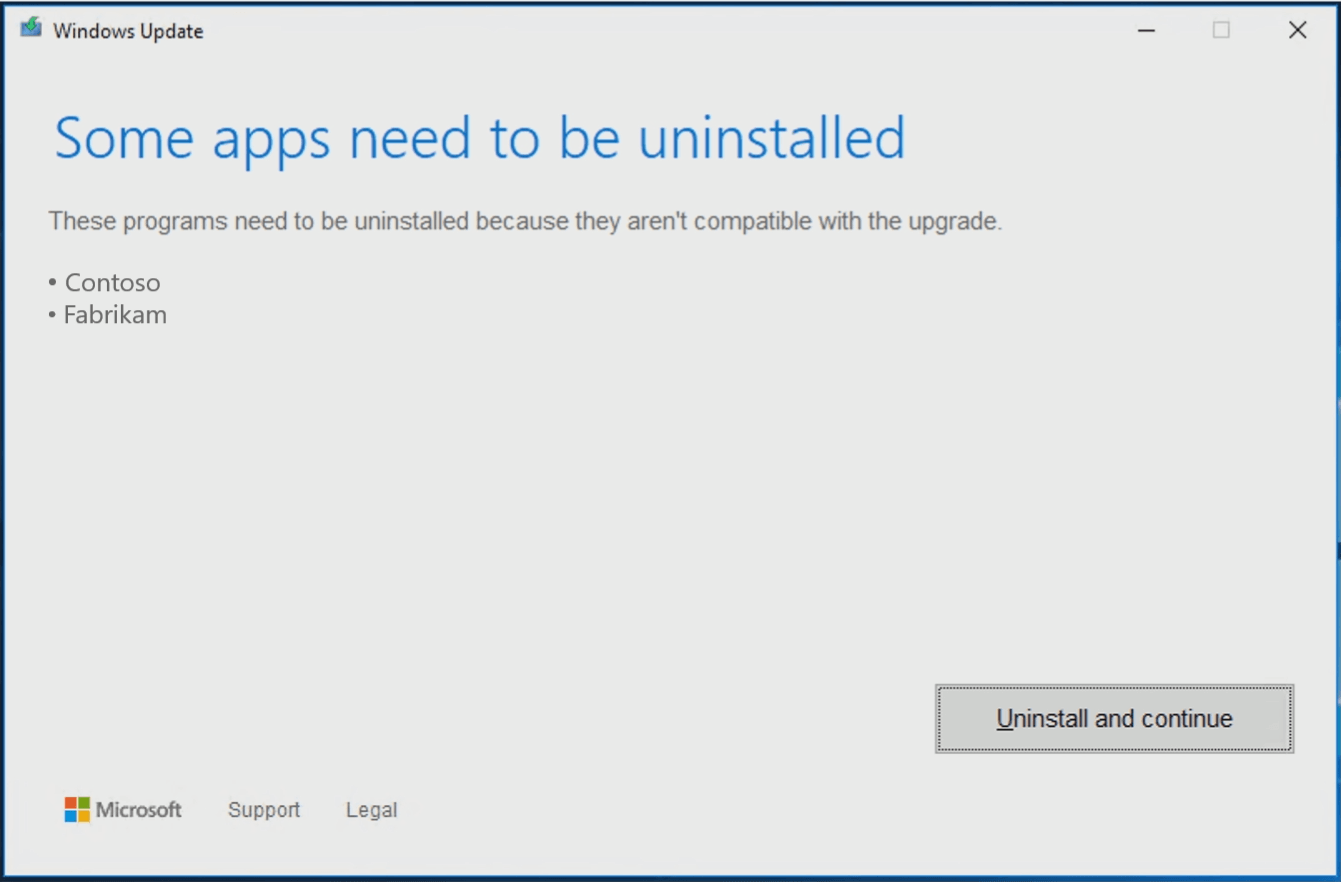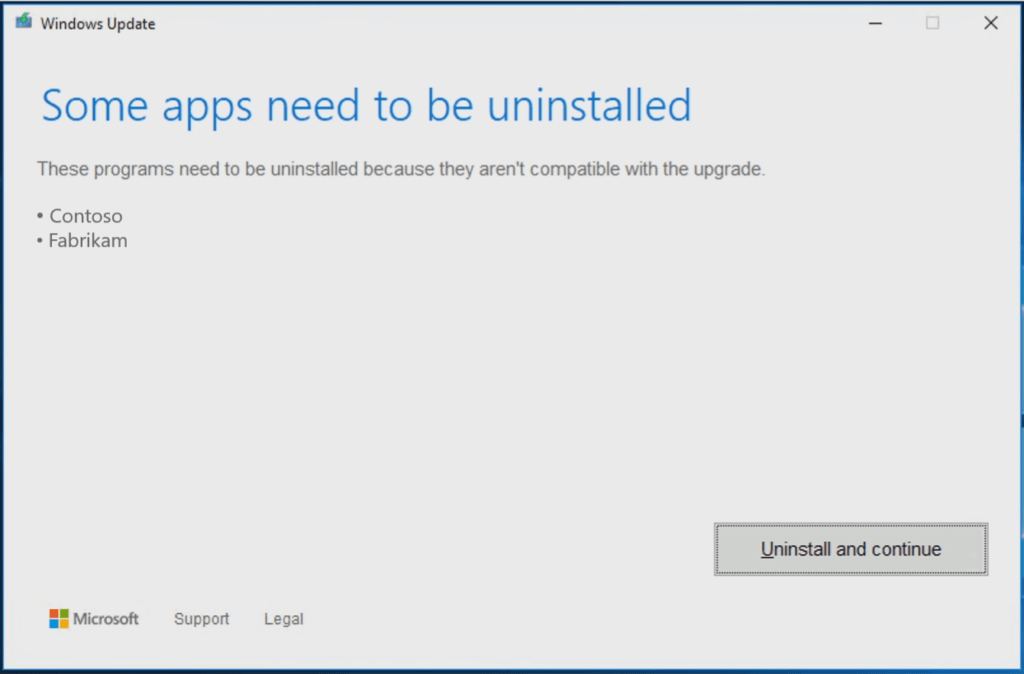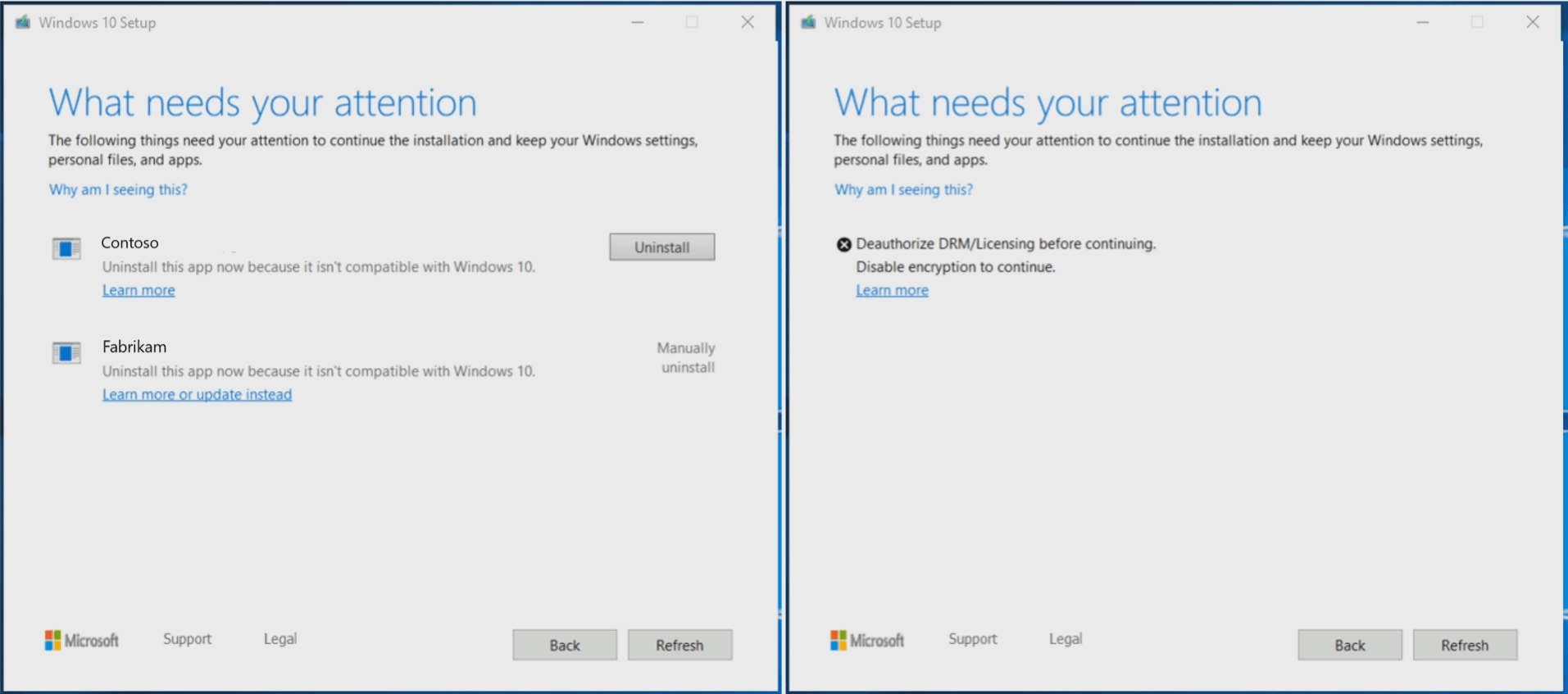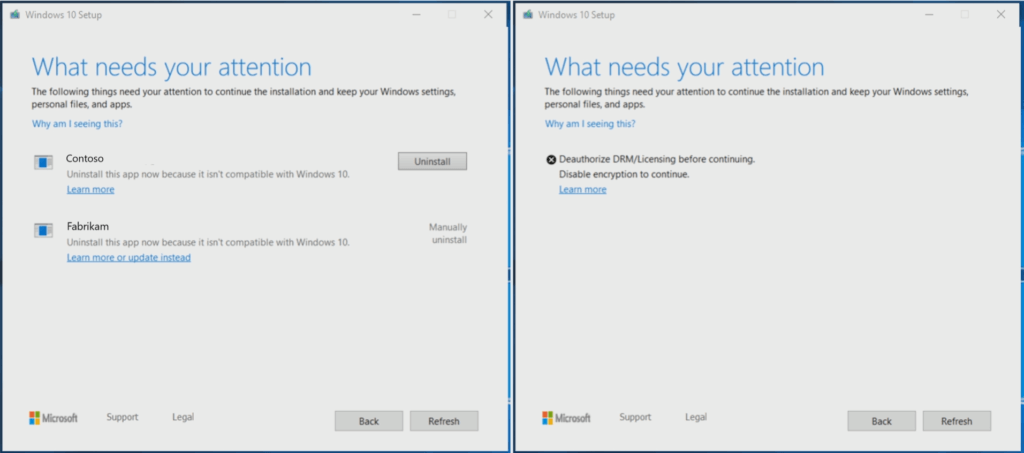 It would be interesting to see what more the new Windows 10 setup will have to offer. The Windows 10 19H1 general release is scheduled for April 2019, while the RTM preview is arriving somewhere in March.