I am sure all the early Internet kids remember a nostalgic app called Winamp which really "whipped the llama's ass!"
Winamp was once a very popular MP3 player for Windows devices, and many die-hard fans use the app to date. However, it has seen a rough patch in the recent years.
The media player was bought by AOL in 1999 for $80 million and later acquired by Radionomy in 2014. Back then, Radionomy had promised to release a new version of Winamp with several features. But there have been no official releases from the company till date except a couple of mentions by the developers.
Now, almost 4 years later, a beta version of Winamp 5.8 media player has been leaked on the internet and in spite of being an old and outdated app, it is being distributed heavily. This leaked version of Winamp that was last developed on October 26, 2016, has been published by an unknown source.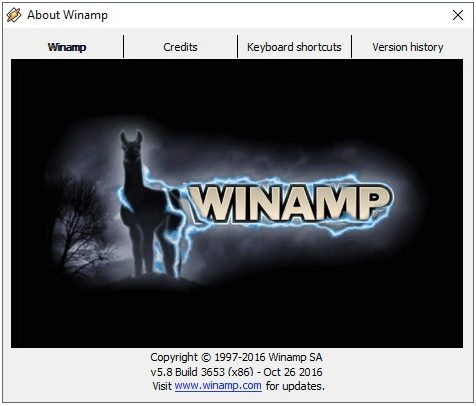 The changelog of Winamp 5.8 mentions several new features and improvements including support for Windows 8.1 and Windows 10.
However, Radionomy has not released the stable version of Winamp 5.8 yet, so the .exe file uploaded by the anonymous user could have numerous bugs and may lead to unforeseen software crashes too.
Hence we do not recommend installing the media player yet. But if you are someone who just cannot wait to get their hands on the new Winamp media player, you can download the file from here. But again, you should do it at your own risk.