The legendary music player Winamp is finally getting its much-needed makeover for its return next year. It is being revamped as a mobile app that will let you stream music from radio stations, listen to songs from your playlists, or run podcasts and more.
"There will be a completely new version next year, with the legacy of Winamp but a more complete listening experience," said Alexandre Saboundjian, CEO of Radionomy, that acquired Winamp in 2014.
He firmly believes that the media player can still capture the audience by providing a more streamlined experience just like its competitors.
Winamp was first released in 1997, and it was a popular media player that experienced a huge rise before it was sold to AOL in 2002.
The last time it was updated was in 2013, so the news of its revival is a longstanding one. As a Winamp fan myself, I cannot wait to relive my childhood memories with the media player.
About a month ago, a new beta version 5.8 was leaked online by an anonymous user. A large number of users have downloaded the file till now. However, this version isn't the stable one, so it comes with risks like software crashes and bugs.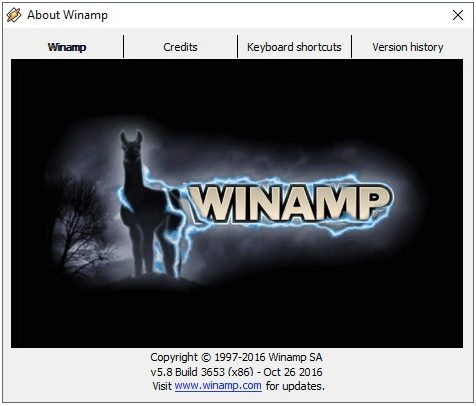 So it is advisable to wait for the official release of the stable version by the company in 2019. Or you can get the official non-leaked version 5.8 that should come out anytime this week (most probably on the 18th).
Saboundjian says that Winamp has the potential to address a problem among the music-loving users. Consumers use different player or aggregators to listen to various podcasts or radio stations.
He sees this as an opportunity to provide all music related experience in one player. "It's all audio, and it's all searchable in one fashion or another. So why isn't it all in one place?" he added.
The details are unclear, but the CEO also suggested that Winamp for Android and iOS are also on the way.