Last month, when Kali Linux 2020.3 was released, it came with many exciting features, including a new package tool, Win-KeX (Windows plus Kali Desktop eXperience).
To further extend its support, Kali Linux has now announced the second iteration of Win-KeX. Win-KeX version 2.0 is loaded with tons of new enhancements such as shared clipboard, sound, and multi-session support.
Win-KeX v2.0: What's New?
For those who don't know, Win-KeX is a graphical desktop environment for Kali Linux running on Windows Subsystem for Linux 2 (WSL 2). It aims to provide a GUI and improve the Kali Linux experience on WSL 2.
Keeping that in mind, the new Win-KeX version 2.0 has added support for concurrent sessions. This means you can now run the Win-KeX GUI sessions as an unprivileged user, root user, and Seamless session mode.
Unlike Windows mode that runs a Kali Linux desktop session in a separate window, Win-KeX in Seamless mode is a new edition in which Kali Linux panel launches on the screen top of the Windows desktop. Applications that start via the panel share the desktop with Microsoft Windows applications.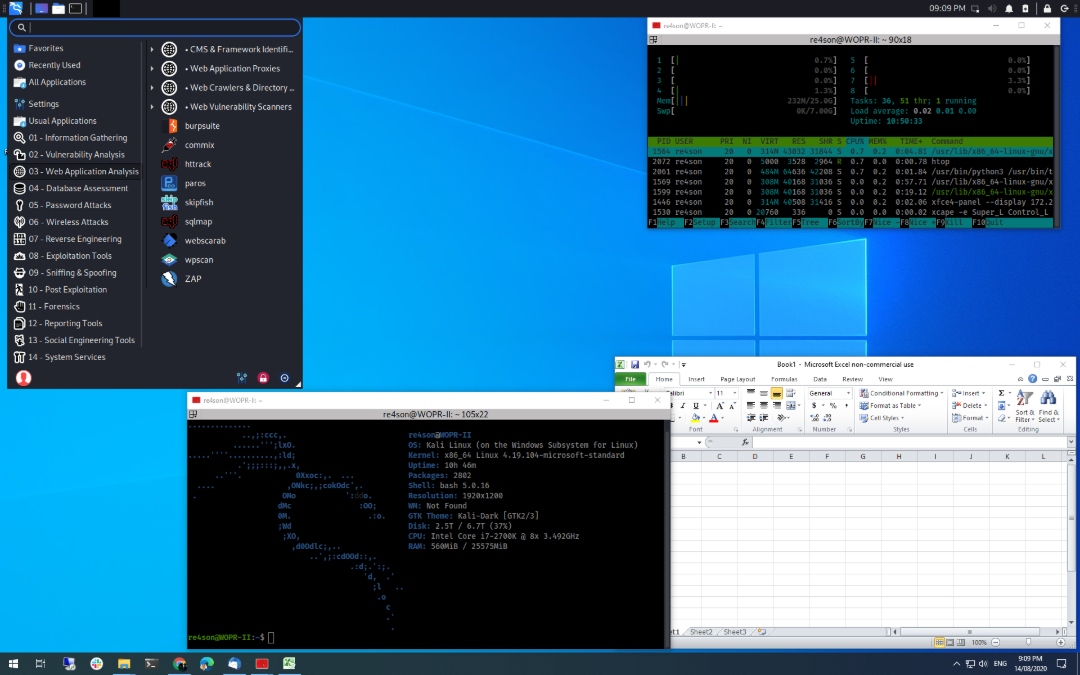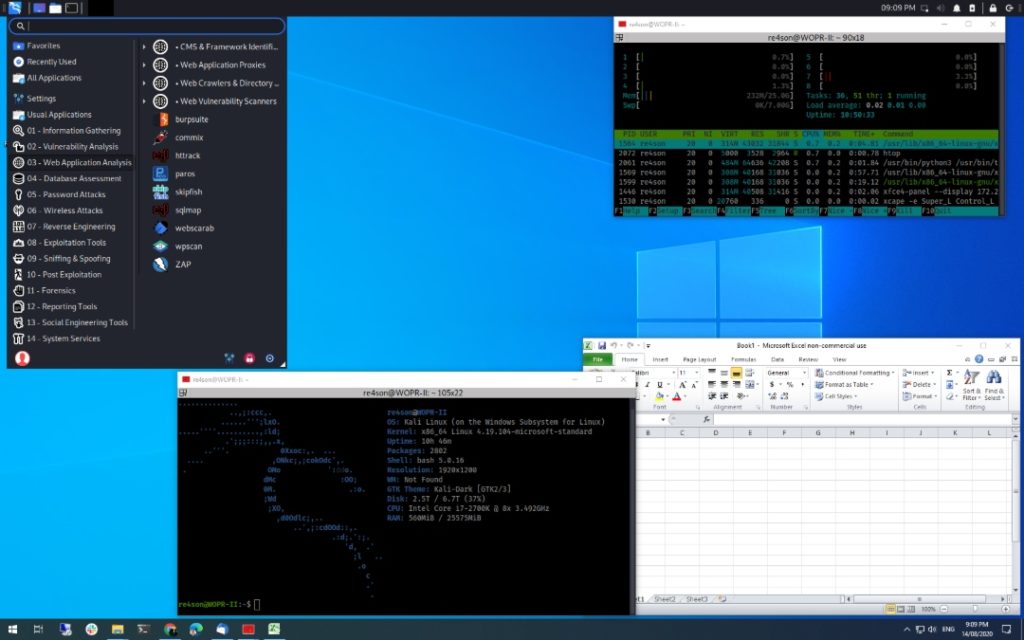 In whatever session you want to run KeX, you can also now launch it from anywhere, meaning you don't first need to switch to any particular directory. Furthermore, v2.0 has also added sound support, which you can enable using --sound or -s command-line parameter while starting Win-KeX.
However, it is also worth mentioning that launching Win-KeX in Seamless mode or with sound support requires access through the Windows Defender firewall. Therefore, when prompted for authorization, you first need to tick "Public networks."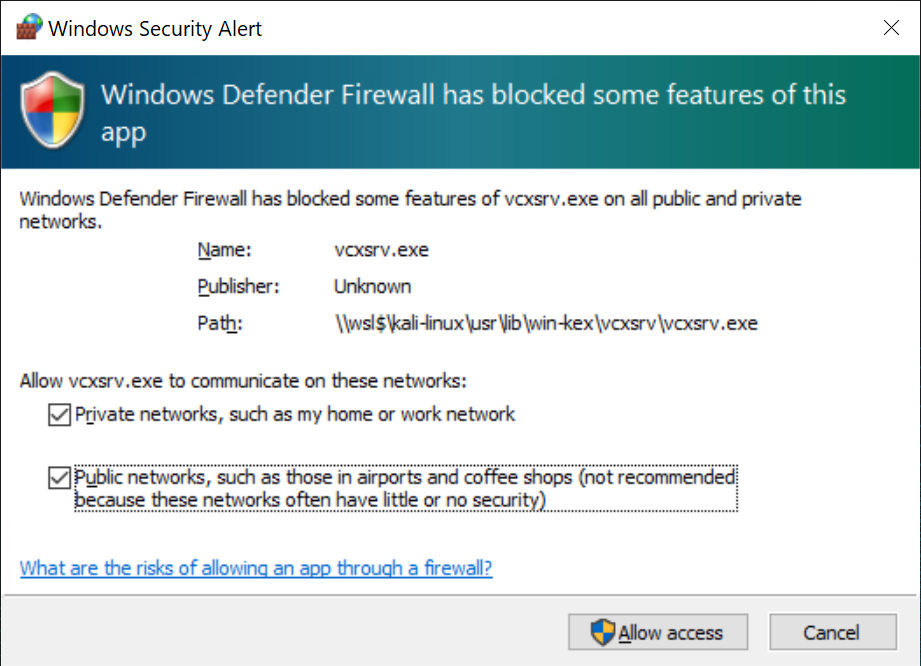 Another exciting feature that the Win-KeX version has enabled is the sharing of clipboards. You can now easily cut and paste content between Kali Linux running in WSL 2 and Windows apps.
Lastly, if you want to run Win-KeX version 2.0, you must be running Windows 10 version 2004 or higher, which supports WSL 2. However, Microsoft recently backported WSL2 support for older Windows 10 1903 and 1909. Hence, you can also run Kali Linux using Win-KeX in Windows 10 pre-2020 version.
For more information about Win-KeX installation and usage, read the official docs here.