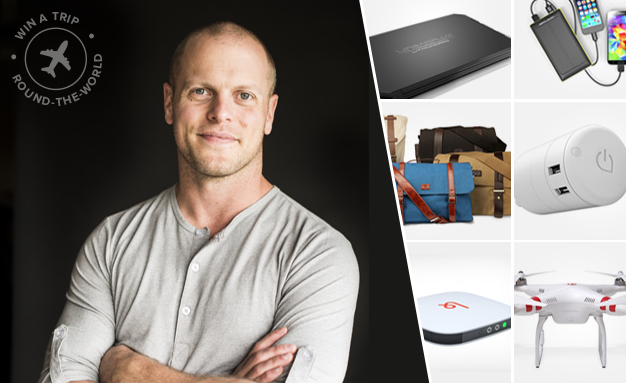 Short Bytes: fossBytes Deals is here with an amazing round-the-world trip of a lifetime. By entering this online contest, you get a chance to fulfill your adventurous dreams and meet the best-selling author Tim Ferris. Read more to know about the process and what are other prizes.
I
f I ask you about your ultimate dream adventure, what will be your answer? Bungee jumping in New Zealand? Posing in front of the Eiffel Tower? Bottling vino in Tuscany? We are here to fulfill your wishes and send you to a trip of epic proportions by paying for a round-the-world trip.
But, that's not all. You can also win a rare 1-hour Q&A session with Tim Ferriss— the ultimate productivity guru, author of #1 New York Times bestseller The 4-Hour Workweek and the star of The Tim Ferriss Experiment. Enter now, and win this amazing round-the-world trip and a chance to meet Tim Ferris.
By entering this once in a lifetime contest, you'll get a chance to win one of the three prizes. The top prize includes the above-mentioned world trip and a private meet-up with Tim Ferris— along with 7-best selling tech gadgets.
The other two runner-up prizes include The High-Flying DJI Drone Prize (worth $1,034.95) and The Tech-Savvy Tastemaker Prize (worth $355.95). These prizes will again include a big bundle of the best selling gadgets like drones, charging stations, LTE Hotspots etc.
To enter the contest, you need to follow the link given below and submit the online entry form on the fossBytes Deals page.