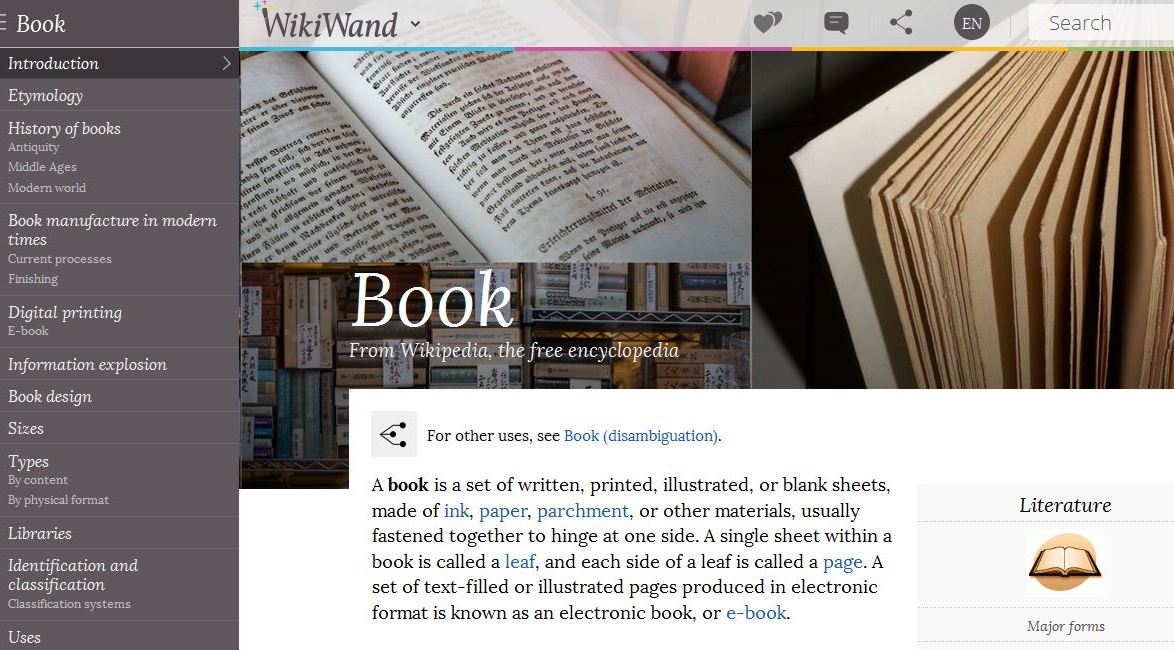 Since its launch in 2001, Wikipedia's looks hasn't changed much. Wikepedia is one of the 10 most visited websites in the world but it is having a very ordinary and simple interface.
The sum of $600,000 raised by WikiWand from the investor Saar Wilf (WikiWand's chairman) will surely help Wikipedia to gain more momentum.
WikiWand is a modern interface for Wikipedia, offering a significantly improved reading experience. It isn't the first in its game but it is one of the better ones.
"It didn't make sense to us that the fifth most popular website in the world, used by half a billion people, has an interface that hasn't been updated in over a decade," WikiWand CEO Lior Grossman says. "We found the Wikipedia interface cluttered, hard to read, hard to navigate, and lacking in terms of usability."
WikiWand provides us a table of contents on the left side of the screen, an easier to read formatting, and a fluid preview on hover feature. It surely is all about a visual change, but it does make it a lot easier to quickly browse an article.
Check out how this article looks on both old and 'new' Wikipedia, and install the extensions on your web browser from the links given below:
Stay tuned for trending and latest technology news from fossBytes.