If you regularly visit the online encyclopedia 'Wikipedia' and hence want a dedicated app for your Linux platform, Wike is an application that you should check out.
What Is Wike? How To Use Its Features?
Wike is a very lightweight (less than 1MB), free, and open-source Wikipedia reader app for Linux-based GNOME desktop. It is written and developed in Python by Hugo Olabera.
You can search, read, and have access to all of the Wikipedia articles in this native app. The user interface of the app is also neat, simple, and distraction-free.
For easy navigation throughout the article page, Wike maintains a separate table of contents.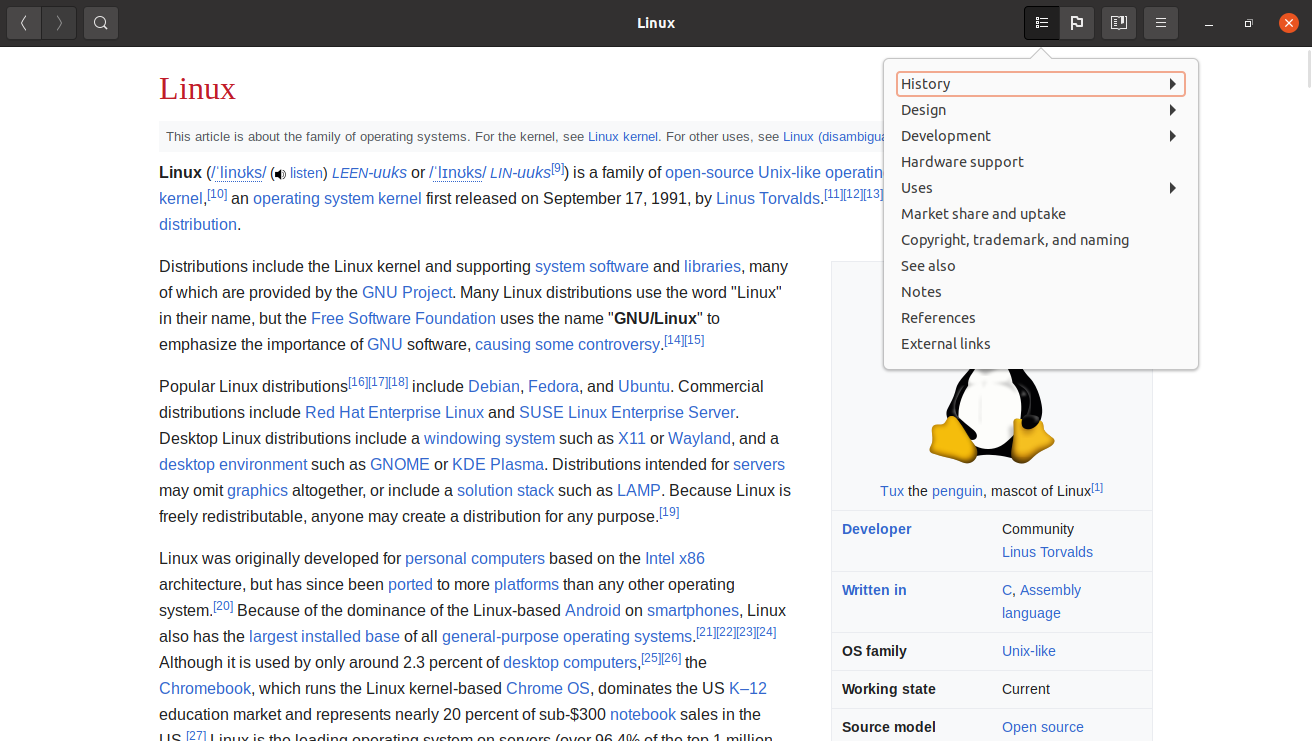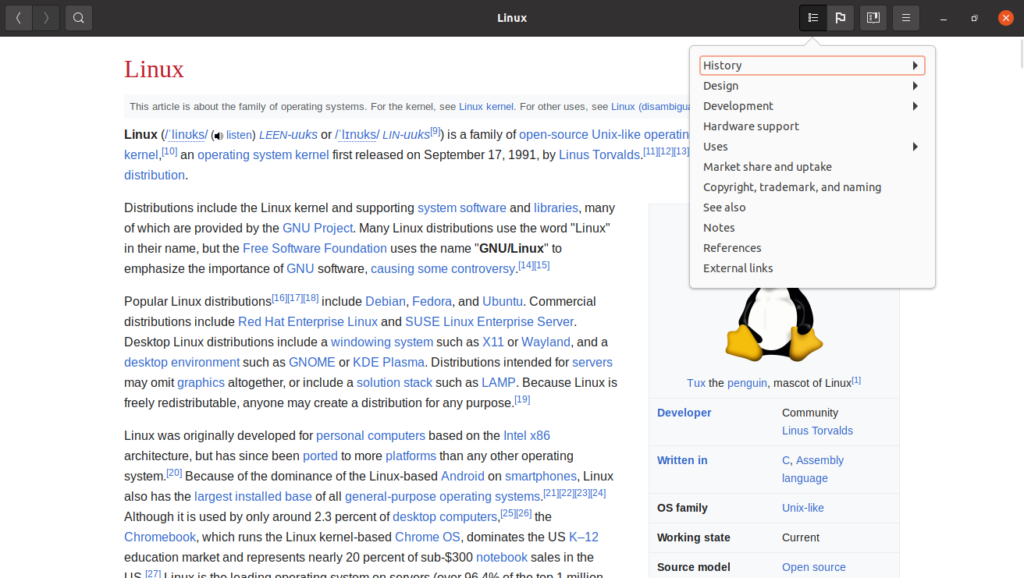 Moreover, it also provides multiple language support to read Wikipedia articles in your own native languages.
You can even bookmark the page you want to read it later at any time.
Not just that, if you want to revisit the article page you read earlier on any date, Wike has a built-in feature to keep track of all recent articles.
If you don't wish to have a list of recent articles, you can also disable the feature from Preferences.
Whether you want to search any article on Wikipedia or any text in the article, Wike has a way for both including a search suggestion.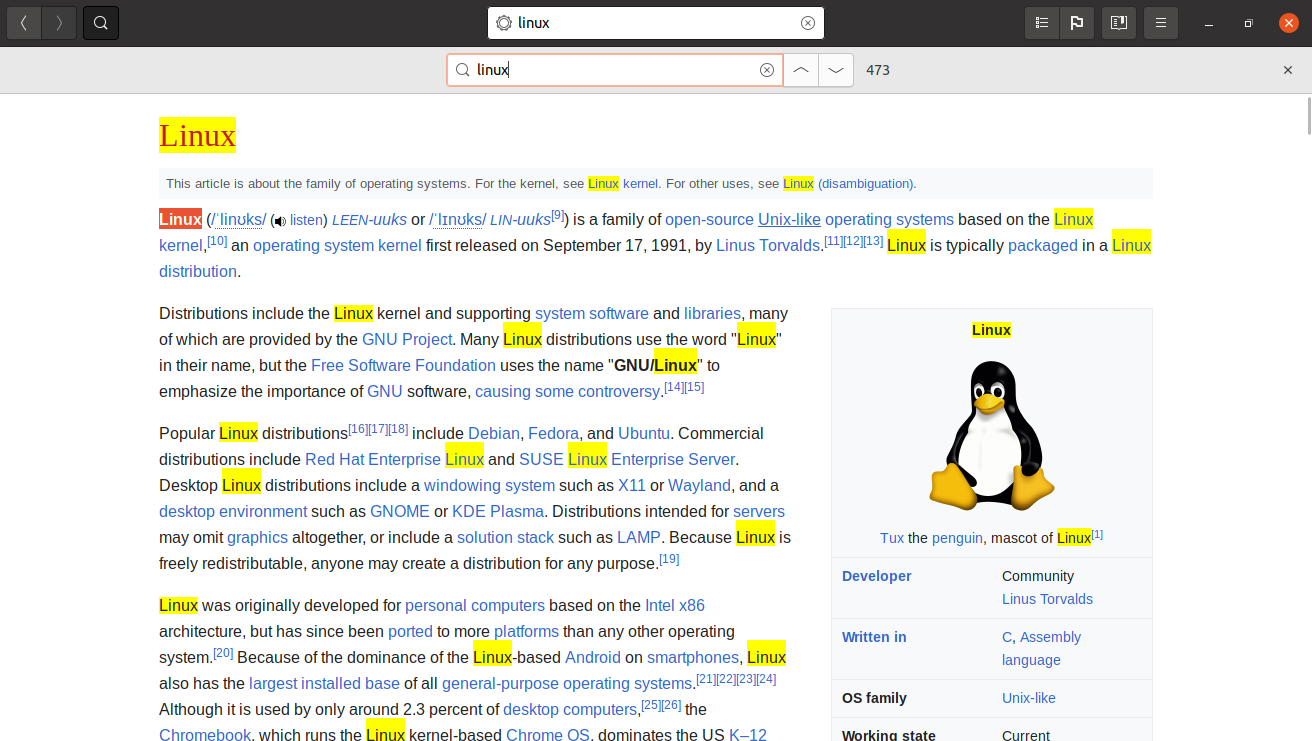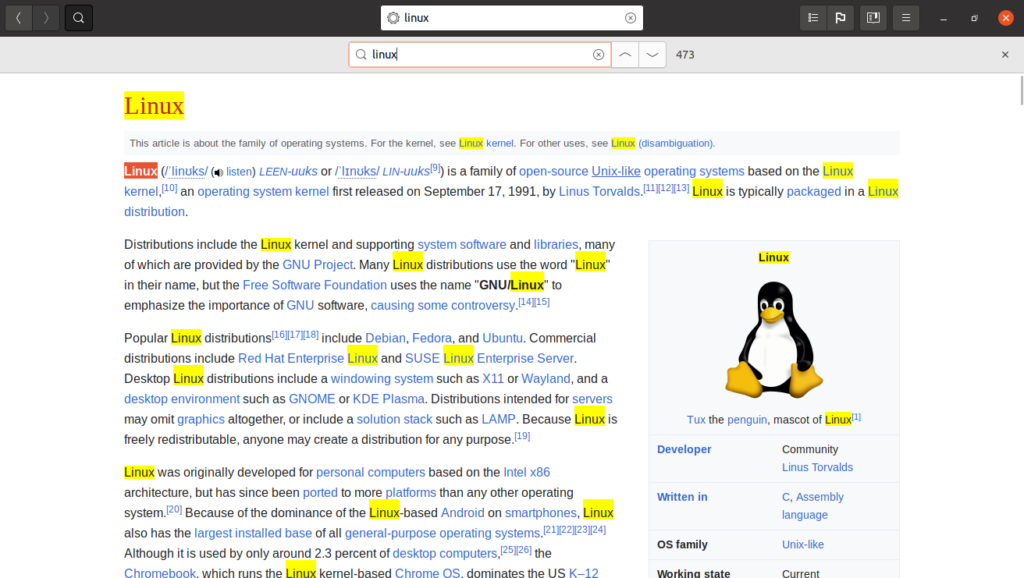 Somehow if you ever wish to open the page in your browser, the app also provides a built-in option of copying Wikipedia URL to the clipboard or open the page directly in the browser in one click.
How To Install Wike On Linux?
The Wike app is available to download as a Flatpak package from the Flathub repository. If you've already set up Flatpak on your system, you can install it by running a single command:
$ flatpak install flathub com.github.hugolabe.Wike