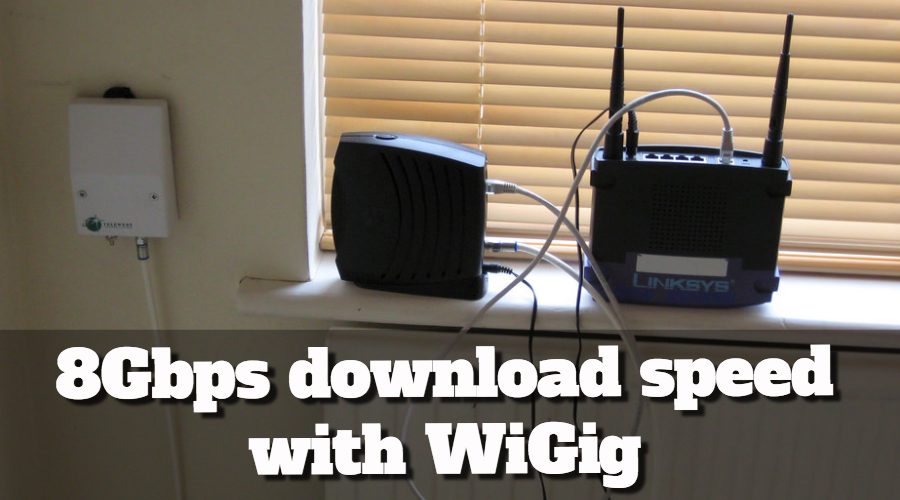 Short Bytes: Wi-Fi Alliance has finally certified 802.11ad standard, also known as WiGig. Operating at high-speed 60GHz standard, WiGig-enabled devices are expected to arrive next year. Along with the announcement, the first five WiGig products have also been revealed by Intel, Dell, and Qualcomm.
I
t looks like the future of Wi-Fi technology is here with the arrival of a newer
WiFi
certification. It's a high-speed 60GHz connection known as
802.11ad
. The 60GHz spectrum is less congested and complements the existing Wi-Fi that operates in 5GHz and 2.4GHz band.
Recommended: What is WiGig and Why You Need to Know About It?
This new technology is expected to become mainstream next year as the routers and devices will most likely add support for WiGig. This standard has been in works for many years and it's expected to support 8Gbps, or 1GB/second downloading speeds.
Due to the use of wider channels in 60GHz, WiGig supports faster data transfer with low latency. Using beamforming to focus a directed signal, WiGig removes interference from the nearby devices.
However, there's one big factor that one should keep in mind while dealing with the newer 802.11ad standard. The higher frequency waves in 60GHz spectrum can't pierce the walls. So, the router and your devices need to be in same room to get the benefit of WiGig. Just in case you move to the other room, your connection will downgrade to the standard Wi-Fi. Having said that, WiGig is useful in outdoor and in-room applications.
The specific uses include wireless docking between different devices, simultaneous downloads and streaming of UHD movies, public kiosk services, and bandwidth-intensive applications in the enterprise.
Here's a list of the first Wi-Fi CERTIFIED WiGig products:
Dell® Latitude™ E7450/70
Intel® Tri-Band Wireless
Peraso 60GHz USB Adapter Reference Design Kit
Qualcomm® Technologies 802.11ad Wi-Fi client and router solution (based on the QCA9500 chipset)
Socionext™ 802.11ad Reference Adapter
For more information, you can visit wi-fi.org
Did you find this story interesting? Don't forget to drop your feedback in the comments section below.