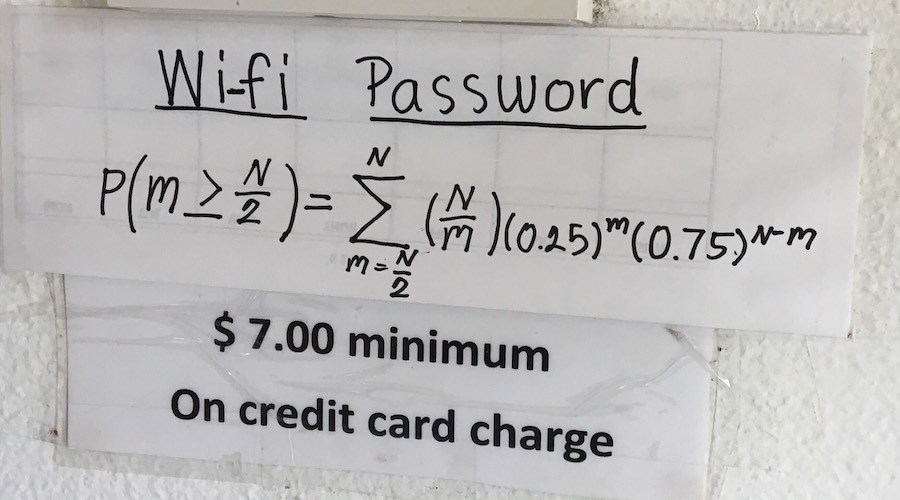 Short Bytes: A Reddit user has shared a picture of a restaurant sign with a math equation whose answer is the Wi-Fi password. While some people have claimed to solve this equation, others are claiming to find an error in the equation. 
P
eople love to visit some particular restaurants and coffee shops due to their free Wi-Fi. This lets the customers enjoy fast internet and the owner gets some boost in the business as well. In the past, we've even shared a method to
bypass the free Wi-Fi time limit
.
It looks like YaYa's Thai restaurant in San Antonio, Texas, isn't ready to share its Wi-Fi password just like that. They claim to have Wi-Fi and users can only use it if they are a math nerd.
The customers need to solve a tricky math equation whose answer is the restaurant's Wi-Fi password. Redditor Joshua Glock submitted the photo of this equation on Reddit and asked for help from math wizards.
The math equation has left the people puzzled and there are plenty of different responses. Many people have said that it's a binomial probability density function and the (N/m) on the right hand side should be (n choose m).
Here are some responses: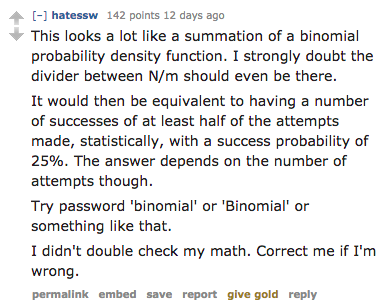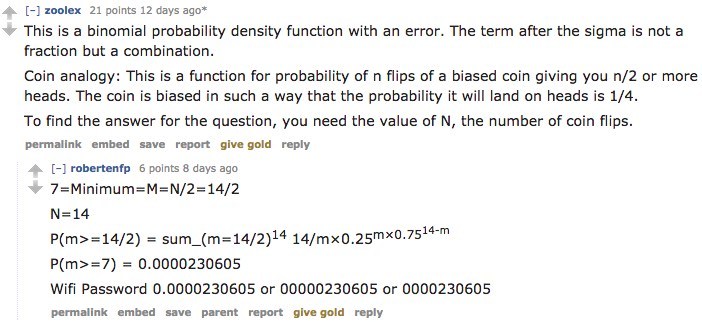 Apart from the above-mentioned serious replies, there are some funny ones too:

What do you think? What's the correct answer and the password of this restaurant's Wi-Fi? Interact with us via the comments section below and find the complete Reddit thread here.
Also Read: Dumbass Teen Named His WiFi After ISIS But The Joke Went Serious, Facing Prison