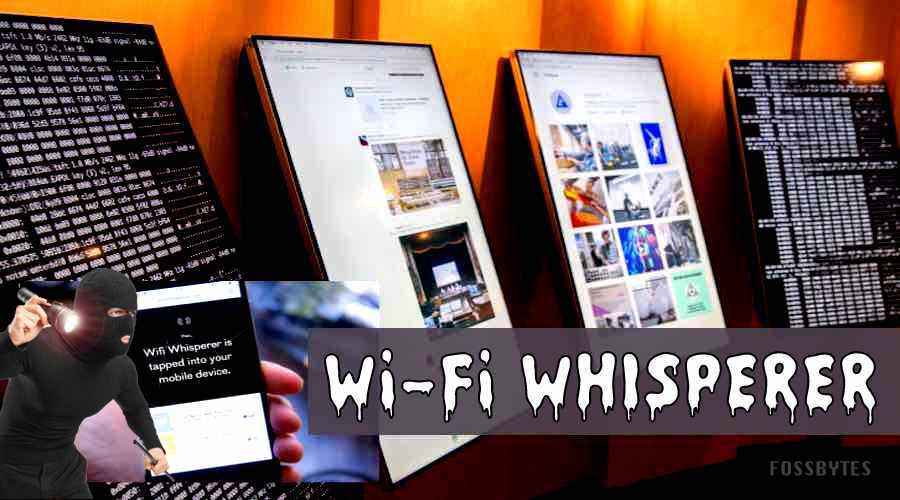 Short Bytes: At the recently-held Moogfest, an art and music festival, artists Kyle McDonald and Surya Mattu showed how our devices continuously leak data that can be sniffed by anybody. Using an installation called Wi-Fi Whisperer, made from 8 Raspberry Pis and wireless antennas, they were able to grab such data and display in the form of artworks and sound.
I
n today's world, Wi-Fi is the most prominent means of communication. We use it to experience different kinds of content on the web and share things with our friends and family.
Due to its popularity, Wi-Fi is very often targeted by notorious hackers using various techniques and tools. Your privacy could also be compromised if your ISP or government decides to play the role of a sniffer.  The thing that you might not know is that your devices leak data in multiple ways and some of them are totally unexpected and a big risk to your security.
Artist Kyle McDonald, along with Surya Mattu, showcased this security risk at Moogfest, a music and technology festival in Durham.
By creating an installation named Wi-Fi Whisperer, they were able to demonstrate the data that your phone is leaking for free. As one walked passed by the installation at the fest, the sniffer grabbed the leaking data and showed it in the form of an artwork.
Using a hidden speaker, Wi-Fi Whisperer also whispered your data — the websites you visited, the networks you visited etc.
Wi-Fi Whisperer is built with eight Raspberry Pis and wireless antennas
This creepy installation was made using eight Raspberry Pi computers. The setup sniffed data using wireless antennas that were configured to listen to various open wireless channels. The antennas catch the data packets that are usually being sent from one device to another.
The artists partnered with the wireless provider of the fest and they were able to grab more data and create more interesting artworks, according to Wired.
"You can see exactly what articles people are looking at," McDonald says. "You can see exactly which comment they've thumbs-up'd." McDonald found this concept super-interesting in early 2014. He says that he didn't need to hack anyone's device and everything was publicly available.
You'll be surprised to know that businesses are known to eavesdrop on people's leaking data and use them to build consumer profiles. Many analytics companies also use this information to study trends and carry out experiments.
So, what should people do about it?
McDonald advises people to turn off their Wi-Fi and Bluetooth when they are not using them. Also, avoid connecting your devices to unknown and unprotect Wi-Fi hotspots. To ensure more security, one should consider using VPN services and anonymity services like TOR or its alternatives.
Did you find this article interesting? Don't forget to drop your feedback in the comments section below.
Find the best deal according to your need.