As per the latest stats, Google Maps now has satellite images of areas where almost 98% of the world's population lives. There's no doubt that Google Maps is among the most useful apps that exist on our phones and also on the web.
It is used daily by millions of people to navigate or check the geography of various countries and cities across the globe. We can only guess how much data Google has to deal with to come up with such detailed maps.
You might have noticed one thing. While using Google Maps, if you search for a country, the map zooms out, and that country's borders get highlighted with a red line.
However, the story takes a much surprising turn here. There are several countries on Google Maps that you can't highlight, as explained in RealLifeLore's YouTube video.
To test the claims, try searching for France on Google Maps and then search for India. Even a big country like Canada can be highlighted.
Why can't you highlight some countries?
That's because, in addition to the technical difficulties, Google needs to take care of various political barriers as well. Many nations across the globe have disputed international borders due to past or current conflicts with other nations.
To avoid any controversy, and as an indirect sign that a country has conflicted borders, Google doesn't highlight it when you search its name. As per RealLifeLore, currently, there more than 20 such countries.
A much-known example, in this case, is of India and Pakistan. Since India's independence, and the creation of Pakistan, the two nations have fought over the ownership of the state of Jammu & Kashmir (J&K).
In the 1970s, the Pakistani military took control of a major chunk of J&K, which is now known as Pakistan Occupied Kashmir (PoK). Adding to the chaos, China has also occupied a north-eastern chunk of J&K as well.
Now, according to the claim of each of these countries, Kashmir belongs to them. And Google doesn't want to disappoint any of them. So the search giant has found a midway out.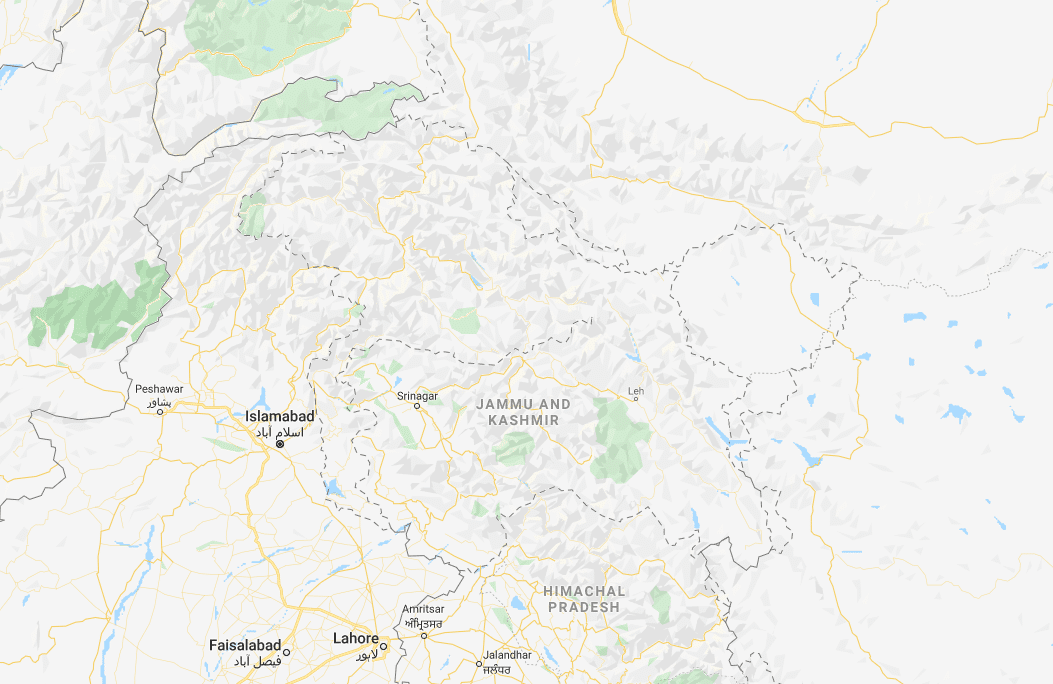 What happens is when you open Google Maps when you're in India, you'll see the entire Kashmir as part of India (borders marked by solid lines). When you see it from China, the China-occupied disputed area of J&K is shown as part of China with solid lines.
However, when viewed from Pakistan, the borders are still marked by dotted lines to depict the conflicted region. Anyway, this was just one example.
It also happens with the Indian state of Arunachal Pradesh, a region that both India and China claim. If you open Google Maps in India, Arunachal Pradesh is a part of it (marked with solid lines). In China, Google shifts the borders and doesn't even show the Indian cities and roads that exist in real life.
However, when viewed from any other country (e.g., U.S.), the borders of Arunachal Pradesh are shown with dotted lines. Matter of fact, you can't highlight the conflicted state either.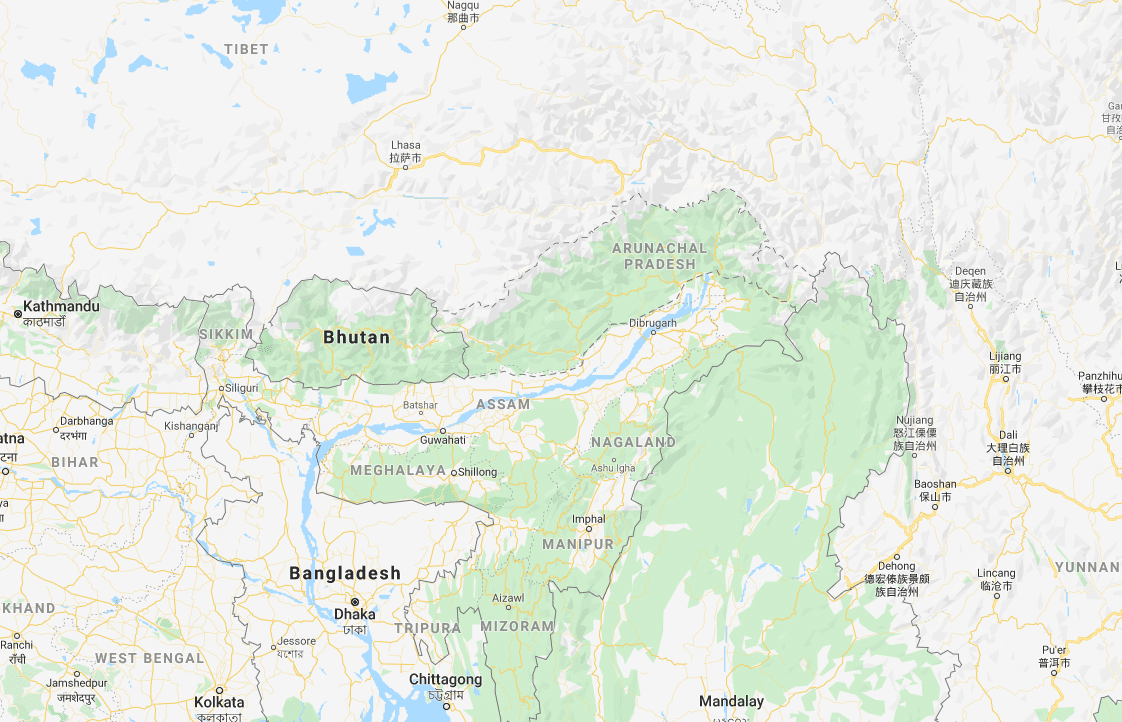 Why Google created this mess at all?
That's the next obvious question that pops up in our minds. One big reason is that the company could lose its user base if it pisses off some country and gets banned. Not to mention, the money linked to it, explains RealLifeLore.
Imagine if a country like China, with around 1.4 billion population, kicks out Google from its land. In fact, Google Maps is among the handful number of Google services that China hasn't banned yet.
The gist of the story is that different countries could have their own version of Google Maps that manages to please their wants and interests. And Google has been doing it quite easily with no one ever noticing or complaining about it. So, in the end, everyone wins.