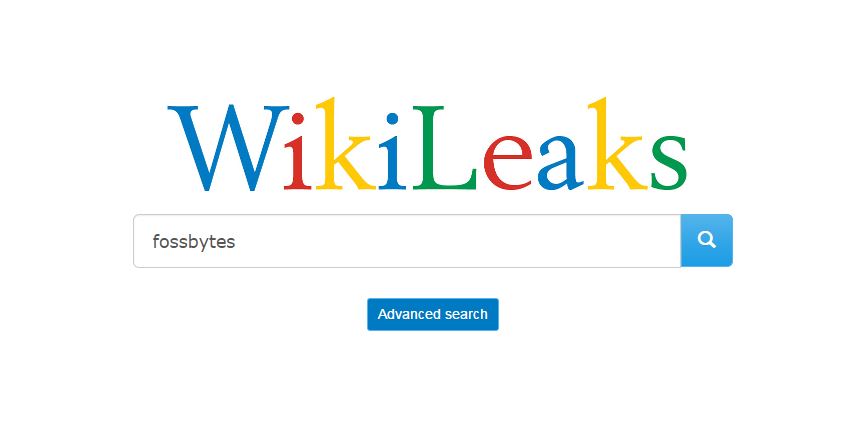 Short Bytes: Wikileaks has offered a bounty of $50,000 to anyone who could bring out any credential video evidence of the US bombing of the MSF hospital in Kunduz, Afghanistan.
A
merica's recent bombings on the Médecins Sans Frontières (Doctors Without Borders) hospital in the Kunduz city of Afghanistan was condemned worldwide in which over 20 staff members and patients were killed and dozens injured.
The investigation for war crimes is in talks now, meanwhile Wikileaks has offered to give $50,000 bounty to anyone who would bring in the video footage of the horrific bombings.
Now, $50K is a big bounty and so the video also needs to be special, say like a first-hand evidence from the cockpit and audio conversation from the Lockheed AC-130, the fighter that dropped bomb over MSF hospital.
Pentagon has claimed the accident as a collateral damage and apologized for the loss. However, the shocking revelation by the MSF staff that the terrifying bombings continued even after the US was made aware of the fact raises many questions over the US hegemony and intervention in the world affairs.
Also read: WikiLeaks Founder Julian Assange's Protection Request Denied by France
The whistleblowing forum wrote on its website, "The AC-130 records its attacks with high-resolution gun cameras. According to military procedure, this footage should have been retained along with the cockpit audio. A post-massacre inquiry report referred to as an 'AR 15-6′ should have also been commissioned. We are raising a US$50,000 bounty to obtain the footage, the cockpit audio, the inquiry report and other relevant materials such as the Rules of Engagement active at the time."
Wikileaks is pushing for a crowdfunding donation to raise the bounty for the prized evidence that could bring the actual plan of the forces and expose the US intent.
It should be noted that Wikileaks has previously pushed for crowdfunding to get confidential information for Trans-Pacific Partnership (TPP) which was hailed as the worst thing to happen to the Internet, and then the Transatlantic Trade and Investment Partnership (TTIP).
All these crowdfundings are a part of Wikileaks Prize for Understanding Good Government. Wikileaks, it seems, after a long hiatus has come back to its form and ready to spill all the secrets.
Are you ready for the truth?? Tell us in comments below.
Also read: Why WikiLeaks Redesigned its Homepage Exactly like Google's?